Inside: Taking care of yourself when you're a brand new mom is HARD. That's why we've compiled this list of self-care quotes for new moms who are EXHAUSTED – to remind you to let go of what doesn't matter to make room for what does.
New moms are the ones who need self-care the most, but often struggle the most to actually practice it.
The average new mom today doesn't have a village: it's just you and your partner (and maybe supportive grandparents – if you're lucky). If you're a single parent, you don't even have the partner.
Any other support is probably paid support, and let's be real, not many of us have the funds to pay for that right now.
You're tired – more like exhausted.
You're figuring out all things new mom. Taking care of YOU feels like a luxury.
But even when it feels that way, you need to make it a priority. Or you're going to burn out.
You Might Also Like: Struggling With Body Image After Baby? 7 Truths You Need to Hear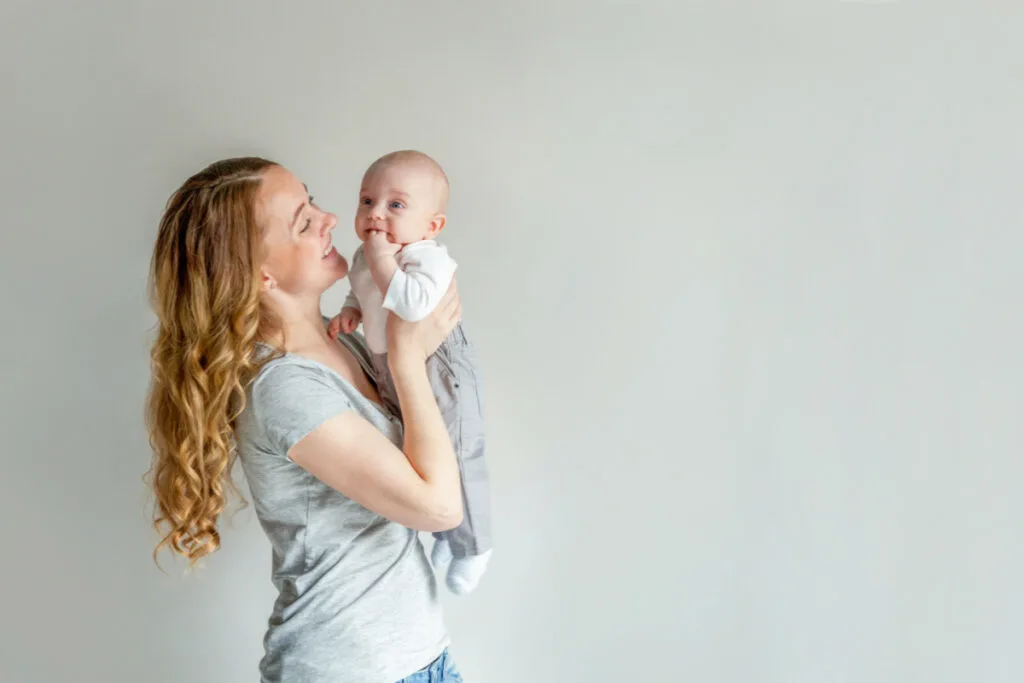 Want to Make Time for Self-Care? You Need to Be Ruthless
With my first four babies, I had the luxury of a village. I didn't realize how much of a luxury it was at the time.
But then we moved long-distance two years before we had our fifth baby, and man, I seriously felt the lack of village while I was juggling a new baby and four kids, besides. Plus homeschooling, plus working part-time from home.
I almost didn't make it through that first year with a new baby. Literally.
Postpartum depression is no joke.
So how did I survive? Mostly by ruthlessly decluttering our life: our stuff and our calendar. I prioritized like a boss and let go of anything that wasn't absolutely necessary.
When you don't have a village, you've got to get RUTHLESS about figuring out what truly matters to you and what really doesn't matter to you all.
You've got to let go of everything that doesn't matter – from folding clothes to volunteering for that random organization you used to care about – in order to make room for taking care of you, while simultaneously learning how to take care of a brand spankin' new, tiny human, which is no small feat.
Hopefully these exhausted mom quotes encourage you to hold on, keep going one day at a time, let go of everything that doesn't matter and take care of YOU.
May they also give you the courage to tune out the extremely loud, negative voices on social media and let go of other people's opinions of your parenting. Because gracious, people are ruthless to new parents today (which is why we need self-care even more!).
Related: Mommy-To-Be Survival Kit – 16 Things New Moms Truly Need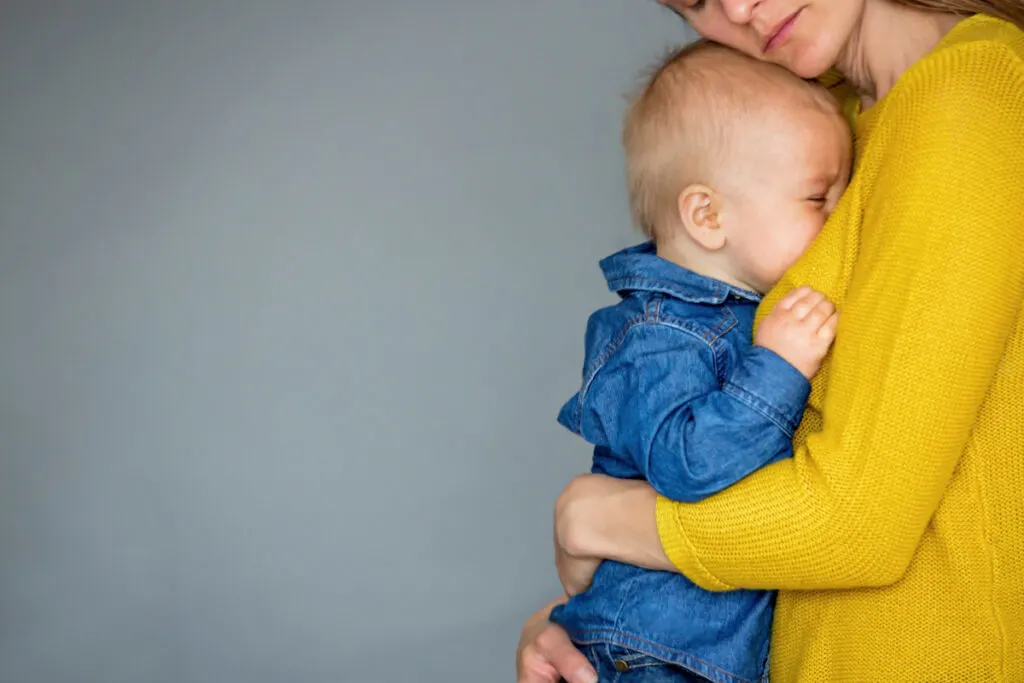 Encouraging Self-Care Quotes for New Moms (The Tired and Exhausted Ones)
THIS POST PROBABLY CONTAINS AFFILIATE LINKS. AS AN AMAZON ASSOCIATE, I EARN FROM QUALIFYING PURCHASES. YOU CAN READ OUR FULL DISCLOSURE POLICY HERE.
May these quotes for tired moms encourage you on those really low days.
All moms have them, but new moms especially do!
Many of these quotes can be found in The Authenticity Calendar – a daily calendar with 365 quotes to inspire, encourage and motivate you that you can use year after year after year.
Check out The Authenticity Calendar HERE.
1. "You're doing the best you can with what you have. It is enough." -Erica Layne
2. "When you start to see your worth, you'll find it harder to spend time with people who don't see it, too." -Unknown
3. "You're imperfect and you're wired for struggle, but you are worthy of love and belonging." – Brene Brown
4. "Life is amazing. And then it's awful. And then it's amazing again. And in between the amazing and awful it's ordinary and mundane and routine. Breathe in the amazing, hold on through the awful, and relax and exhale during the ordinary. That's just living heartbreaking, soul-healing, amazing, awful, ordinary life. And it's breathtakingly beautiful." -L.R. Knost
5. "She made a promise to herself to hold her own wellbeing sacred." -Unknown
6. "To be yourself in a world that is constantly trying to make you something else is the greatest accomplishment." -Ralph Waldo Emerson
7. "There is no such things as a perfect parent, so just be a real one." -Sue Atkins
8. "The most profound thing we can offer our children is our own healing." -Anne Lamott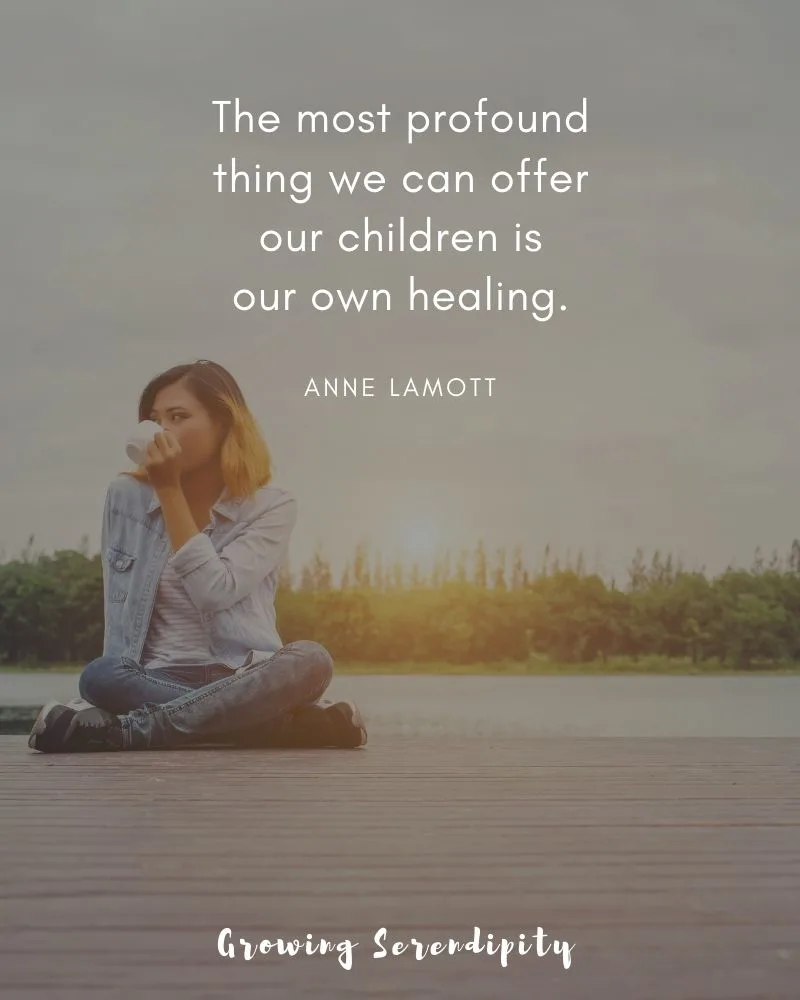 9. "I'm coming to believe that my worth isn't based on my productivity. My worth is inherent – and yours is too." -Unknown
10. "You are allowed to be both a masterpiece and a work in progress. Simultaneously." -Unknown
11. "Daily I remind myself that I have a right to slow down and breathe. I am not a productivity machine. I have permission to simply be." -Krista O'Reilly-Davi-Digui
12. "If you feel something calling you to dance or write or paint or sing, please refuse to worry about whether you're good enough. Just do it." -Glennon Doyle
13. "It takes courage to say yes to rest and play in a culture where exhaustion is seen as a status symbol." -Brené Brown
14. "The core of your true self is never lost. Let go of all the pretending and the becoming…Curl up with your rawness and come home. You don't have to find yourself; you just have to let yourself in." -D. Antoinette Foy
15. "You are worth the quiet moment. You are worth the deeper breath. You are worth the time it takes to slow down, be still, and rest." -Morgan Harper Nichols
16. "If it doesn't add to your life, maybe it doesn't belong in your life." -Unknown
17. "Rest is not idle, is not wasteful. Sometimes rest is the most productive thing you can do for your body and soul." -Erica Layne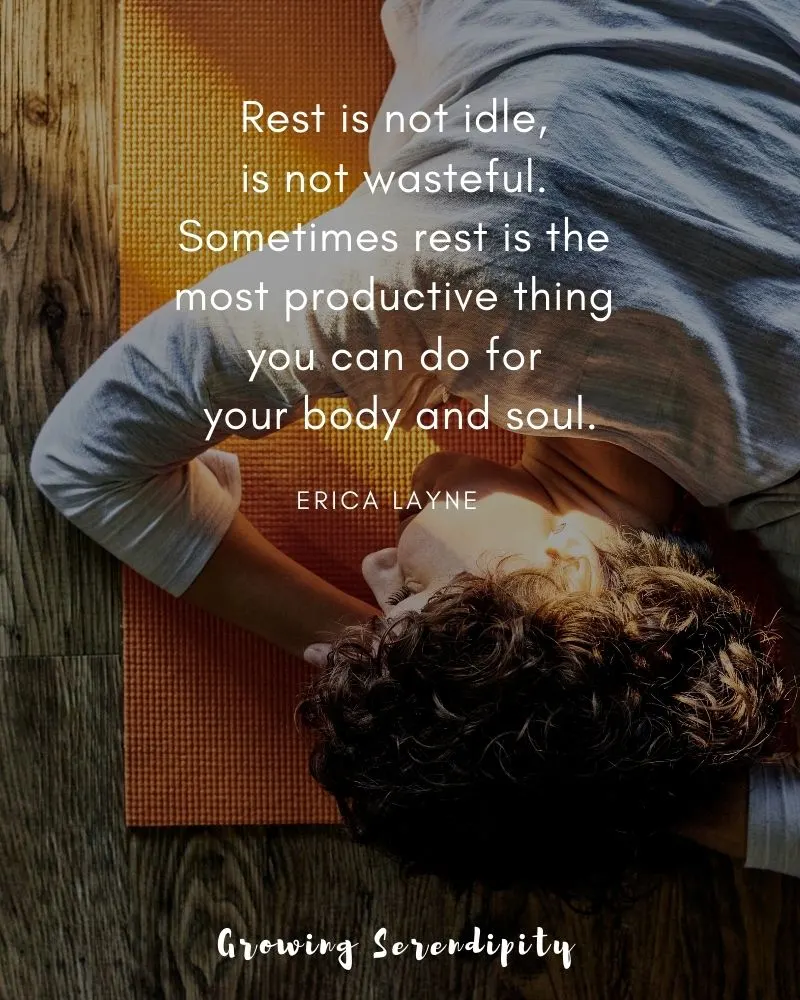 18. "It's okay to be happy with a calm life." -Unknown
19. "If you get tired, learn to rest, not to quit." -Banksy
20. "One day, after decades of struggle and numbing and wishing myself away, it occurred to me that I could choose to embrace my 'good enough.'" -Krista O'Reilly-Davi-Digui
21. "When your head hits the pillow tonight, remind yourself that you've done a great job." -Anonymous
22. "There should be no shame in admitting to a mistake; after all, we really are only admitting that we are now wiser than we once were." -Greg McKeown
23. "It's okay not to do it all." -Unknown
24. "She silently stepped out of the race that she never wanted to be in, found her own lane, and proceeded to win." -Unknown
25. "Sometimes the strength within you is not a big fiery flame for all to see, it is just a tiny spark that whispers softly 'You got this, keep going.'" -Unknown
You Might Also Like: How to Get Things Done with a Clingy Baby – 13 Sanity-Saving Ideas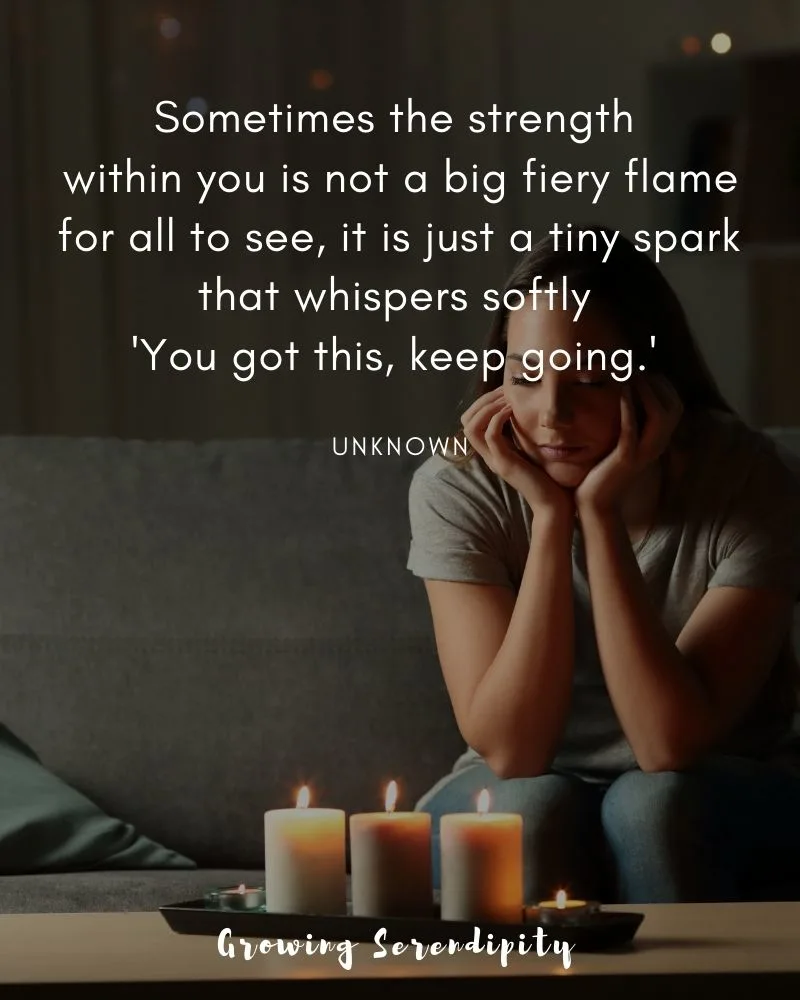 26. "Friendly reminder that 'doing your best' does not mean working yourself to the point of a nervous breakdown." -Unknown
27. "Taking care of yourself doesn't mean me first, it means me too." -L.R. Knost
28. "True self-care is not salt baths and chocolate cake. It is making the choice to build a life you don't need to regularly escape from." -Brianna Wiest
29. "When your heart feels heavy, drop an expectation of yourself. When your mind is racing, take the time to get it all out. And when self-doubt takes root in your stomach, remind yourself that you are doing the best you can – and that is enough." -Erica Layne
30. "Remind yourself…You are not your bad days. You are not your mistakes. You are not your scars. You are not your past. Be here, now, and breathe." -Marc and Angel Chernoff
31. "I'm my best self when I have less on my plate. What is on your plate today that does not need to be there?" -Elizabeth Gilbert
32. "Walk yourself out of a bad mood. Studies show that even a 10-minute walk immediately boosts brain chemistry to increase happiness." -Karen Salmansohn
33. "Allow yourself to transform as many times as you need to be fully happy and free." -Yung Pueblo
34. "Daring to set boundaries is about having the courage to love ourselves, even when we risk disappointing others." -Brene Brown
35. "Make yourself a priority. At the end of the day, you are your longest commitment." -Unknown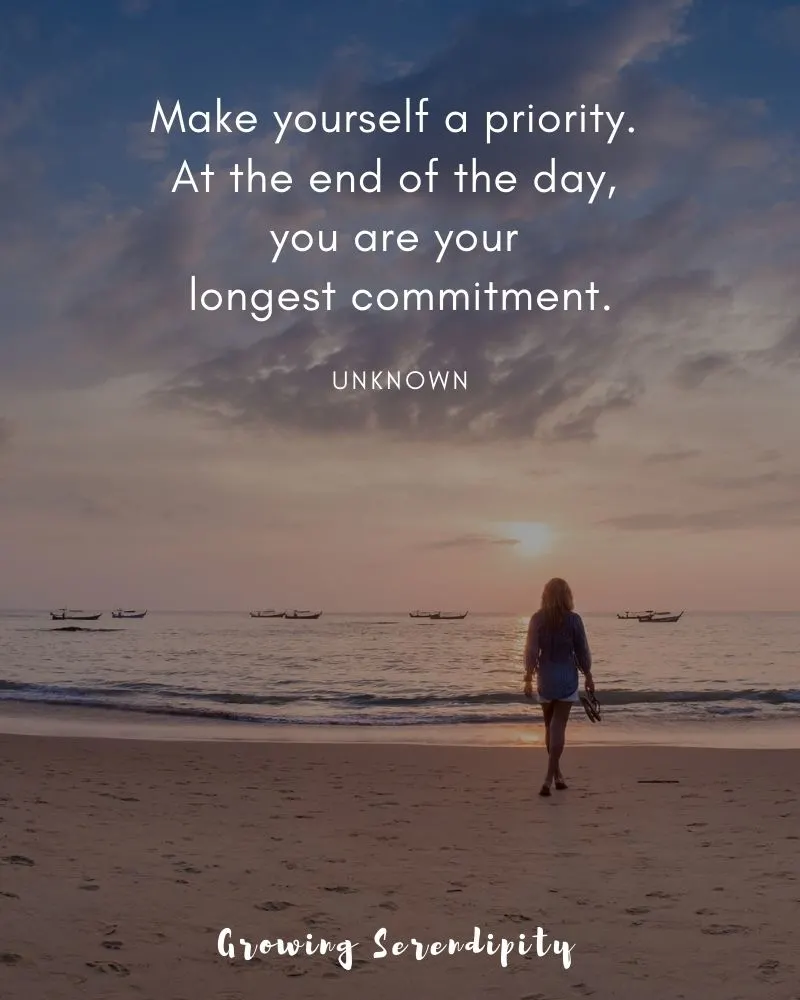 36. "Self-care is not an indulgence. Self-care is a discipline." -Tami Forman
37. "Sometimes you have to dig deeper and trust your gut more than you listen to your brain." -Erica Layne
38. "I know there are days when you feel like giving up but I think it's brave that you never do." -Lana Rafaela
39. "You can't pour from an empty cup." -Unknown
40. "When you know what you value, you're able to prioritize the few things that matter to you – and let the rest fall to the side, guilt-free." -Erica Layne
41. "When I stopped trying to do it all, I was able to give the best parts of myself to the things that matter most." -Rachelle Crawford
42. "Bookend your days with one simple thought: Thank you." -Anonymous
43. "You're braver than you believe, and stronger than you seem, and smarter than you think." -A.A. Milne
44. "You are worthy of rest regardless of the status of your to-do list." -Emma Scheib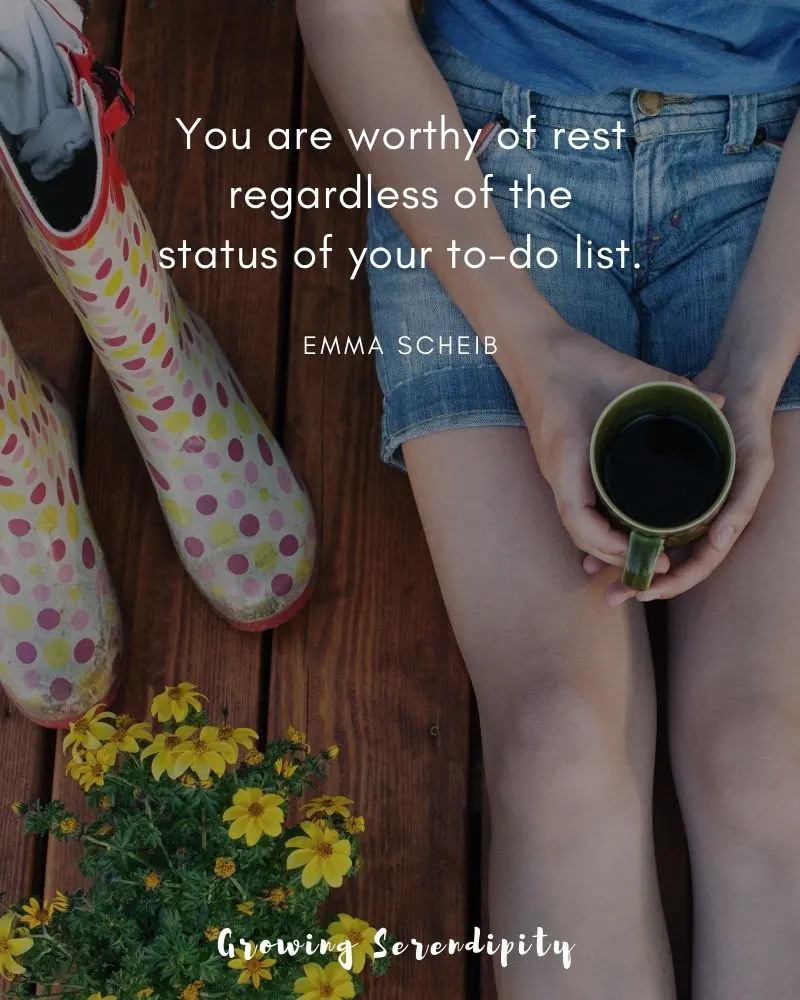 45. "My goal is no longer to get more done, but rather to have less to do." -Francine Jay
46. "You are worth of your time. You are worth of your energy. You are worth of your love. Give to yourself freely." -Amanda Miklos
47. "If you want to change the world, go home and love your family." -Mother Teresa
48. "Sometimes strength is getting up; sometimes strength is lying down. Sometimes strength is saying no; sometimes strength is saying yes. Maybe what strength really is is listening to what you need." -Erica Layne
49. "Self-care should be a regular practice of doing what makes you feel like yourself. It's a practice of remembering who you are." -Kendra Adachi
50. "The moment you start acting like life is a blessing, I assure you it will start to feel like one." -John Geiger
51. "Life is too short to waste on should's." -June Doran
52. "The moon is a reminder that no matter what phase I'm in, I'm still whole." -Unknown
53. "When life feels too big to handle, go outside. Everything looks smaller when you're standing under the sky." -L.R. Knost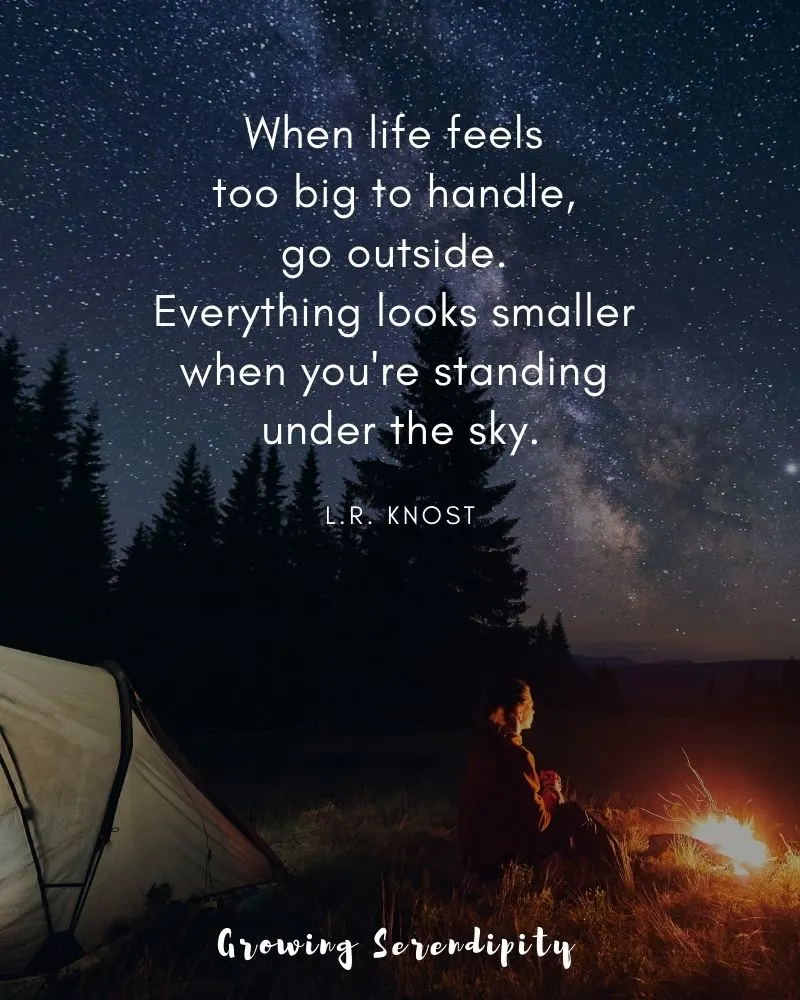 54. "Sometimes you don't feel the weight of something you've been carrying until you feel the weight of its release. Let go." -Unknown
55. "Having a simplified, uncluttered home is a form of self-care." -Emma Scheib
56. "Take time to do what makes your soul happy." -Becoming Unbusy
57. "Taking care of yourself is part of taking care of others." -Jennifer Williamson
For More on Self-Care During Motherhood
I mentioned earlier that many of these quotes were compiled in The Authenticity Calendar by Erica Layne.
Erica is an amazing content creator who specifically helps moms make room in their life to breathe and to take care of themselves. You can find more of her work at The Life on Purpose Movement.
You can find more self-care advice in these articles (more to come soon!):
Do you have favorite self care quotes for tired moms? Share in the comments!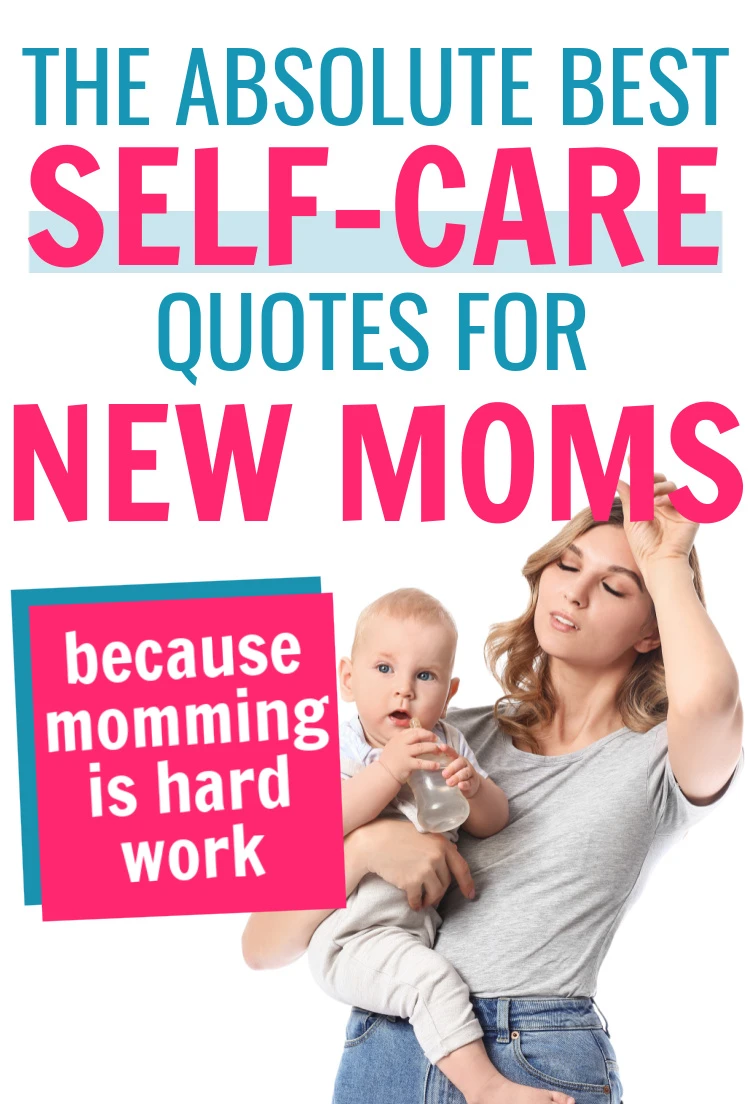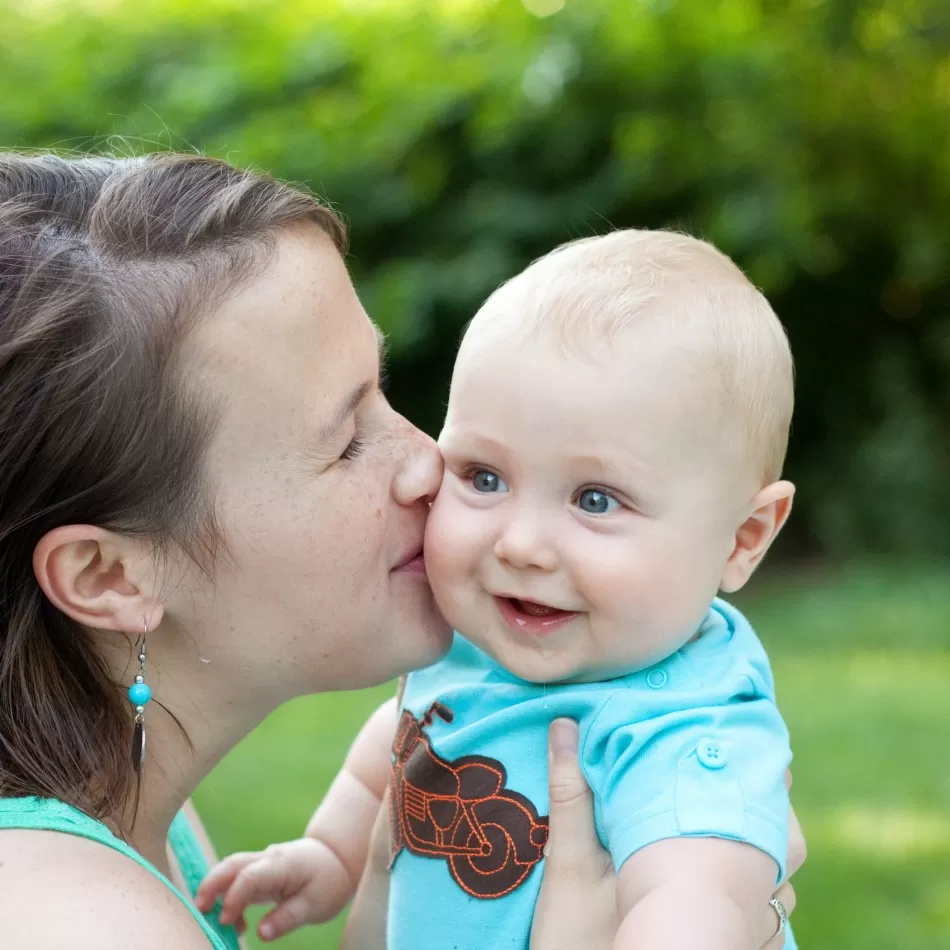 Owner of Growing Serendipity, June could talk to you all day about homeschooling, parenting, and minimalism, which she does at This Simple Balance. When she's not homeschooling, decluttering, or blogging, she loves to enjoy perfect silence while sipping a hot cup of coffee and thinking uninterrupted thoughts—which, of course, with five kids, doesn't happen very often.