Inside: Yes, we know, self-care isn't all foot massages and spa treatments, but those can't hurt, right? Since most moms with a new baby aren't getting to the spa anytime soon, these self-care gifts for new moms bring the pampering – and anything else that offers a much-needed break – straight to her.
Are you looking for the perfect gift for a new mom? Being a new mom is hard. If you know, you know.
Suddenly there's a little person who needs you for everything, from food and diaper changes to even burping, for Pete's sake. Understandably, that dependency makes it challenging – if not impossible – for new moms to find time to take care of themselves.
What moms need most? Time off, of course.
But we get that not everyone can offer babysitting, nor will every new mom feel comfortable accepting that offer.
The next best thing you can do is give her one of these self-care gifts, instead.
Related: The Best Gifts for Breastfeeding Moms – Thoughtful & Practical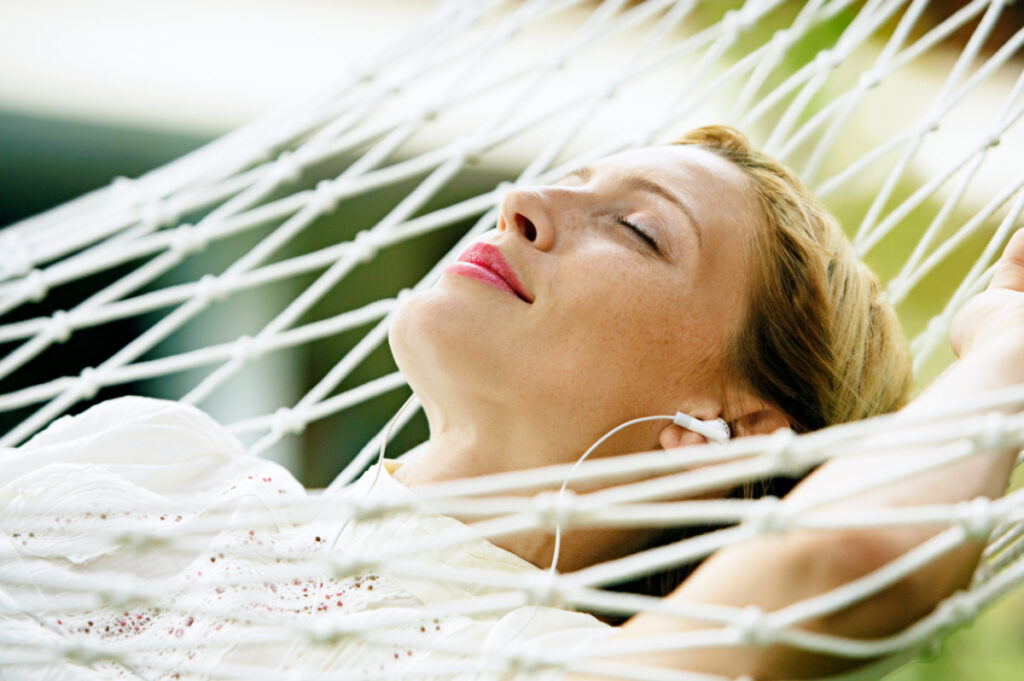 21 Self-Care Gifts for New Moms – From Pampering to Practical
THIS POST PROBABLY CONTAINS AFFILIATE LINKS. AS AN AMAZON ASSOCIATE, I EARN FROM QUALIFYING PURCHASES. YOU CAN READ OUR FULL DISCLOSURE POLICY HERE.
It's hard to find time to shower, dress, and eat while a new mom is adjusting to life with a new baby. So help the new mom in your life take care of herself with giving her something from this pretty awesome round-up of self-care gifts.
She can enjoy a foot massage, cooking relief, or a break from baby's cries (thank god for noise-cancelling headphones). These gifts will make life a little bit easier as she's adjusting to her new role.
Related: Realistic Self-Care Ideas for New Moms (Practical & Inexpensive)
1. Foot Massager
Being a new mom is stressful. So what could be better than giving the new mom in your life a foot massager! Let her lean back, relax, and enjoy a few minutes to herself. This foot massager includes three levels of intensity to allow her to choose between a gentle or a strong massage.
Pick up this foot massager and help the new mom in your life relax!
2. Instagram Photo Book Service
You want to hold onto those memories, and you swear you'll print photos. But then, life happens, and the next day you wake up and your child is a year old and you haven't printed a single photo.
And let's face it, often mom is the one remembering to do those things.
So make keeping memories easy for mom with an Instagram to Photo Book service. There are so many to choose from, but THIS one is a great place to start.
Relieve her of any guilt that photos – memories – are going to be delivered on the regular. That is HUGE.
3. Silk Pillowcases
Nothing feels as luxurious as sleeping on silk pillowcases. Since your new mom's sleep is likely to be interrupted, help her enjoy what little sleep she's able to get with silk pillowcases. Silk pillowcases are naturally hypoallergenic, help the skin retain moisture, and help prevent bed hair in the morning.
So give your new mom the gift of a silk pillowcase to sleep on at night.
4. FairyBrave Blow Dryer Brush
New moms run out of time to take care of simple things like doing their hair, but a bad hair day often means you're having a bad day. So give a new mom this amazing blow dryer hairbrush. It includes everything she needs for a salon look!
So help the new mom in your life look great for visitors quickly with the FairyBrave Blow Dryer Brush.
5. Comfy Bath Robe
New moms don't always have the time to get dressed immediately when they wake up. The baby needs to be held, fed, changed, snuggled. All the things, all the time.
So give her this luxurious robe, perfect for new moms to wear around the house until they can shower and dress…or let's be real, throw on workout clothes and call it enough.
6. Pampering Face & Body Products
New moms aren't able to get away from the house as easily as they could in the days before baby. And really, what mom needs more than any fancy spa products is daily, quality skin care at home.
Beauty Counter products are pricey, but worth it! They are free of toxic ingredients, which also makes them worth gifting.
These three are perfect for new mom self-care:
Countertime Tetrapeptide Supreme Cream
Counter + All Bright C Serum
Counter + Charcoal Facial Mask
7. New Mom Care Package
Give the new mother in your life a care package created by moms who know alll about the fourth trimester (the first three months after delivery).
This care package includes snacks, tea bags, drink mixes, chocolate, and more. Everything a new mom needs for a quick sanity break while caring for a new baby.
The best part about this new mom care package is everything is consumable. No leftover clutter to deal with.
8. Handmade Aromatherapy Care Package
This handmade aromatherapy care package will give a new mom some extra pampering as she adjusts to being a mother. There's a dry shampoo, a lavender eye pillow, a keep calm aromatherapy roller, and cozy socks.
Mom will feel pampered with this aromatherapy care package.
Reviewers said…
"I think I've bought 5 of these! They are my go-to for friends who are pregnant. They make a perfect gift for moms to be or for a simple thoughtful package."

Etsy Reviewer
9. Boppy Nursing Pillow
If she doesn't already have one, pick up a nursing pillow for the new mom in your life. A nursing pillow helps to position and support the baby to make it easier to nurse.
Plus this Boppy Nursing Pillow can doubles as a pillow to prop a 3-month-old baby (always with supervision). It will also help with tummy time and sitting support as her newborn grows.
Note: If you're buying for a second or third time mom, she probably doesn't need this. She likely already has one or if she doesn't prefers not to use one.
10. Baby Carrier
This baby carrier allows parents to carry their baby in 4 different ways depending upon the baby's size and needs. A small 8-pound newborn may be carried in a front pouch. The carrier adapts for a larger baby.
For older babies, parents have the option of turning the child around to carry on the front or their back.
Every mom needs a baby carrier, so if she doesn't have one already, this is the perfect gift that will let her get things done while keeping baby content and close.
11. Video Monitor
This video monitor is amazing and comes with a sound-activated indicator and screen.
But how is it self-care? Instead of rushing up to check on baby every few minutes, mom can just check the monitor.
There's an infrared night vision option to allow the parents to see their child even if it's pitch black in the room. Plus there's a lullaby mode to soothe the baby to sleep or when they wake up.
12. Fancy Diaper Bag
Every new mom needs this incredible diaper bag. It's stylish, chic, and includes a ton of room for carrying diapers, clothing, bottles, and everything else a new baby needs.
And if that wasn't enough, the diaper bag also includes a simple crib. Your new mom will be able to lay her baby down to sleep while she and her baby are out of the house.
What if she already has a diaper bag? Sometimes two diaper bags can be helpful, especially if her and dad are switching off with daycare drop-offs and/or childcare. Or she can use it as a back-up to keep in the car or at work.
13. Roomba
The Roomba is an autonomous robotic vacuum cleaner that will vacuum the house for you. You can schedule in the times you'd like it to work, or simply tell it when you'd like it to vacuum.
The Roomba will allow the floors to stay clean which is especially handy when the baby starts crawling. Give the gift of clean floors: I think this might be the best gift on the list.
14. Gift Cards for Meal Delivery
Moms are tired when they're dealing with a new baby and the sleepless nights that go with the baby. It's hard to remember to make dinner, much less get the energy to chop vegetables and cook a meal.
So give the new mom in your life gift cards for meal delivery. She'll thank you when dinner arrives steaming at her door!
15. Meal Subscription Kit
The next best thing to gift cards for meal delivery is to give a new mom a subscription to meal kit. There are several options to choose from, but here are few to start:
Every Plate
Hello Fresh
Blue Apron
Instead of needing to shop every week for meal ingredients (if that's her job), everything she needs for meals will show up at her door. Then all she or her partner needs to do is follow the recipe cards to have a delicious, home-cooked meal.
Even having just a month or meal deliveries can give new parents a much-needed break.
16. Programmable Coffee Maker
Few things are more necessary to new mom life than a programmable coffee maker.
They'll love being able to prep and program their coffee maker at night and then waking up to the delicious smell of coffee brewing. They'll be able to get up and drink their coffee immediately.
So give the gift of a programmable coffee maker.
17. Date Night Package
It can be hard for new parents to get out and about when they have a newborn in the house. So give them the gift of a date night at home.
Fill a gift basket with the following:
Movie Snacks
an iTunes Gift Card (to rent or buy a movie)
Special Beverage
Restaurant Gift Card
It's an easy way for them to get some quality time together without needing to find (and pay for) a babysitter.
18. Quiet Comfort Earbuds
There are times when new moms need to tune the baby out while the other parent or babysitter is caring for the newborn.
And if you're not a mom, you should know that for better or for worse, the way women's brains are wired, it can be impossible NOT to feel anxious when your baby (or any baby) is screaming.
These quiet comfort earbuds are a true gift that will allow her to tune out baby's cries and truly relax for a time while she's enjoying listening to books, music, or podcasts.
19. Audible Membership
New moms – and new parents in general – spend a LOT of time walking around with a baby, rocking baby, holding baby. All that holding and rocking and walking can get seriously boring, at least for the adult involved.
An audible membership is an excellent way for mom to pass the time.
20. Ember Coffee Mug
Coffee is LIFE for new moms. Or at least some kind of hot beverage that offers caffeine (I see you, tea drinkers).
But managing to drink that entire cup of hot, energy-sustaining beverage before it gets cold? A new baby will stand in the way time and time again.
So get her the ultimate self-care gift: an Ember, temperature-controlled, smart coffee mug. It will keep her beverage hot to any temperature she sets for up to 1.5 hours while off the charging plate, and indefinitely while the cup is sitting on the charger.
21. Nail Stickers or Wraps
New moms just don't have time to wait for nail polish to dry, but they still want to look put together. Give her nail stickers or wraps she can easily apply and not worry about getting smudged.
Stick to neutral colors and patterns if you don't know her style.
Olive and June has a press-on nail kit HERE.
You Might Also Like: Self-Care During Pregnancy – 9 Super Basic, Easy Ideas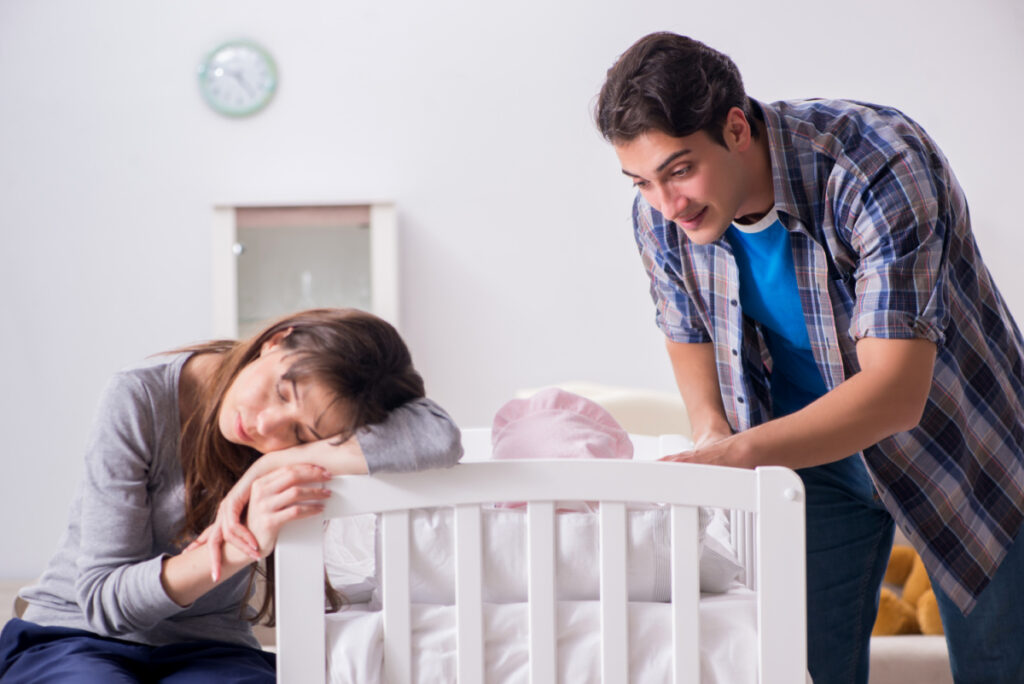 Along With That Self-Care Gift, Tell Her This
You know what the hardest part of self-care for new moms is? It's not finding the time or a babysitter.
It's not feeling guilty.
Our culture feeds women the message that moms need to sacrifice endlessly, never thinking about themselves, only their children.
Even if you ruthlessly prioritize self-care, making yourself not feel guilty for taking time or money for yourself is the real challenge. Turning off the guilt isn't something you can power through.
So if you do nothing else, encourage her that her baby will be ok without her for a little while, that it's ok to spend money on things she wants or needs.
Tell her that she cannot pour from an empty cup, and that it's not only ok but necessary for her to carve out a little bit of joy.
Tell her that she's worth it.
Read Next: 57 Self-Care Quotes for New Moms (Because Momming is Hard)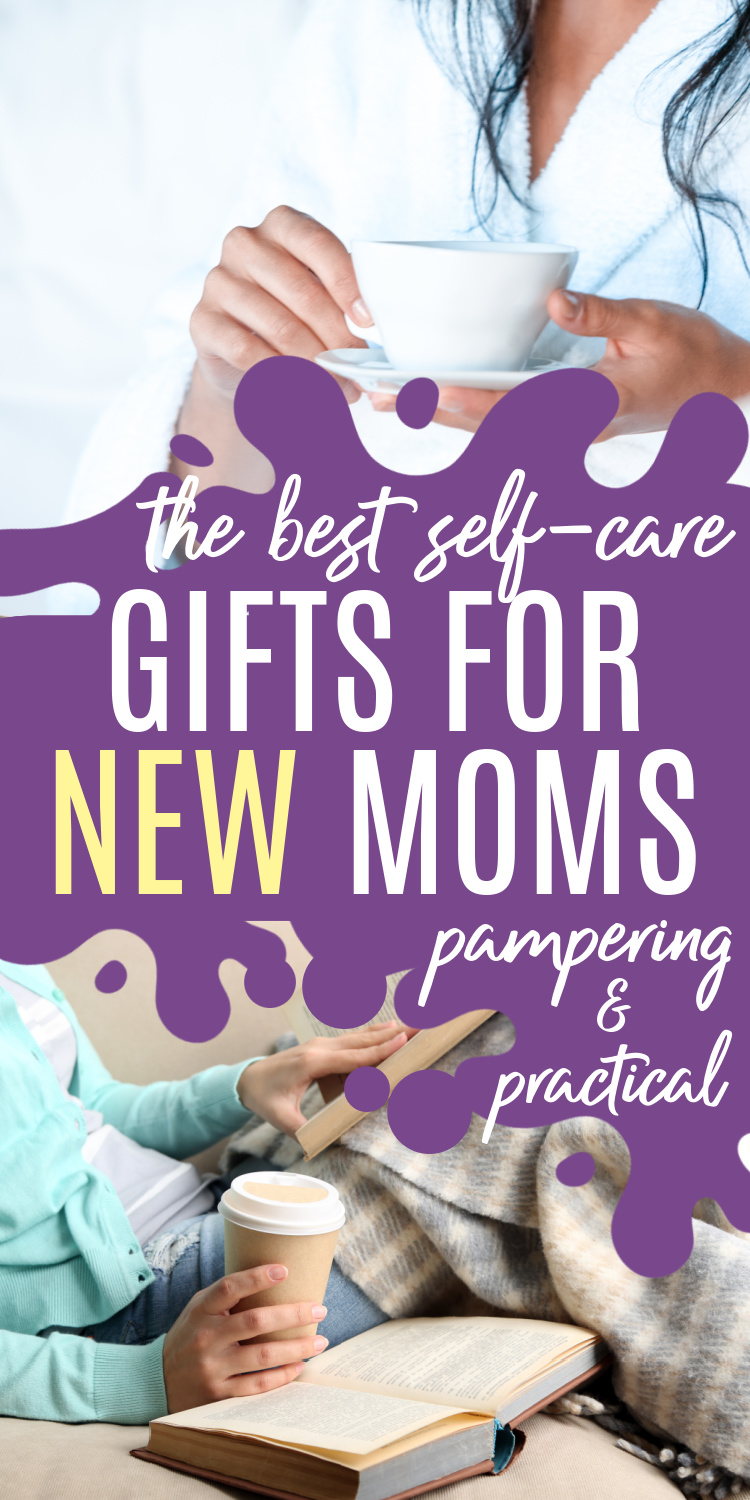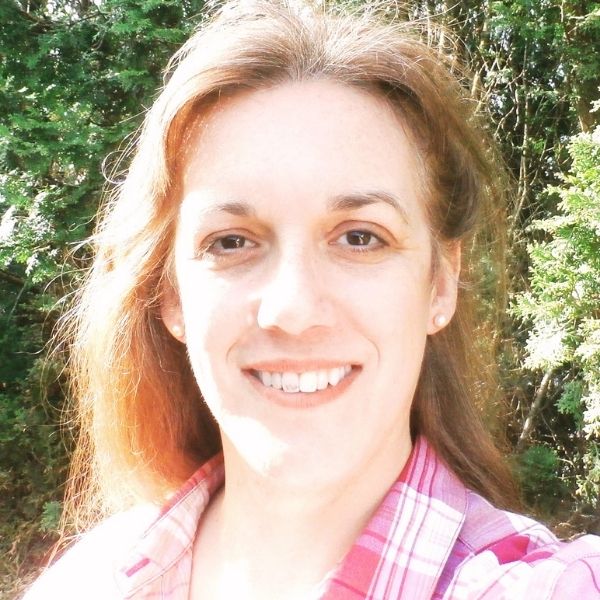 Sara Dennis is a veteran homeschool mom of six. She's still homeschooling her younger two kids after the older four kids have graduated, entered college, and moved on to adult life.