Inside: Practicing self-care during pregnancy doesn't need to be extravagant or expensive. The most basic self-care activities during pregnancy can be the most restorative practices that lay the foundation for a happier, healthier motherhood.
Many women struggle to practice self-care during pregnancy, and that shouldn't come as a surprise. It can be easy to lose yourself as you prepare for motherhood.
Between setting up a nursery, going to dozens of appointments, and planning a baby shower, you might feel like you're fading in the background.
It's important to resist that urge, however. You can't pour from an empty cup at any point in motherhood, so practice filling your cup right from the beginning.
Focusing on self-care during your pregnancy is great practice for taking care of yourself once your baby is here. You and your baby both deserve it!
Here are nine of the best self-care strategies to follow for a healthy mom (and by extension, baby).
You Might Also Like: Baby Registry Tips for First-Time Parents – Avoid Mistakes You'll Regret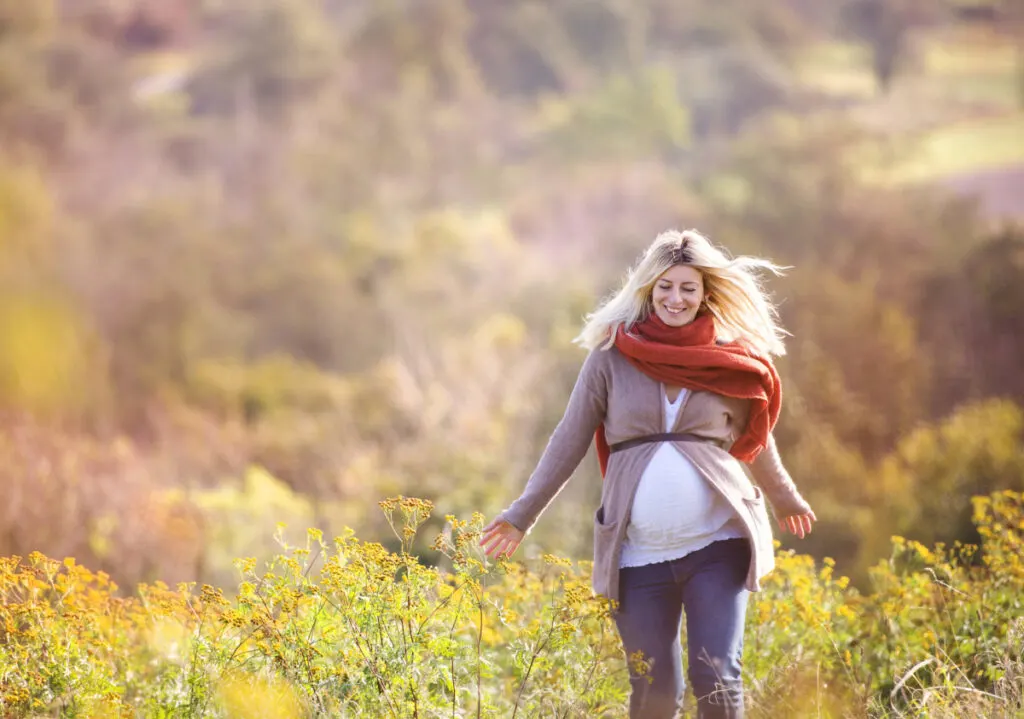 Self-Care Tips for Pregnancy
THIS POST PROBABLY CONTAINS AFFILIATE LINKS. AS AN AMAZON ASSOCIATE, I EARN FROM QUALIFYING PURCHASES. YOU CAN READ OUR FULL DISCLOSURE POLICY HERE.
These are going to seem super basic, but self-care often is.
The best self-care isn't usually shopping sprees or weekends away. It's the everyday, healthy practices that leave us feeling refreshed and rejuvenated.
1. Get your beauty sleep
Getting enough rest is crucial when you're growing another human. Your body is doing so. much. work.
An afternoon nap might feel indulgent or even lazy, but kick those thoughts to the curb. Give yourself permission to rest.
If sleep eludes you, check in with your doctor or midwife. They might suggest adjusting your position, using a half dozen pillows (one of our contributor's swears by THIS pillow), or taking supplements on top of your usual prenatal vitamins.
2. Drink water.
One of the healthiest aspects of pregnancy self-care is staying hydrated.
You're trying to support your baby, the amniotic fluid levels, up to 50% more blood volume. You're also trying to avoid dizziness, swelling, UTI's, and overheating.
Drinking water in pregnancy is critical.
If you're struggling to drink enough, try:
setting timers to go off as reminders,
using fun cups with straws,
infusing water with fresh fruit flavors, or
adding a little packet of flavoring.
You can think of it as giving your little one a fun taste test!
3. Nourish your bod.
You don't need me to tell you about eating well while you're pregnant, I'm sure. You've already been told what you should and shouldn't eat by your care provider, partner, and mother-in-law, plus a half-dozen random ladies in the grocery store. I get it.
You don't have to eat a perfectly balanced diet to be a great mother.
If you're super nauseous, focus on eating whatever you can keep down. The rest of the time, shoot for a few servings of healthy fats, whole grains, fruits, vegetables, and proteins.
And don't forget to take your prenatal vitamins! If you're struggling to remember – or want – to take the pill version (yuck), THESE vitamins you might actually look forward to taking, trust me.
4. Spend time with your partner.
If this is your first child, these next few months are the last quiet ones you'll have for a while. Savor this time with your partner or spouse.
This is a great phase to strengthen your bond in preparation for the incoming changes that parenthood brings.
Even if you already have children, it's always good to have frequent, one-on-one check-ins during your pregnancy. You both will likely have a lot of thoughts, feelings, concerns, fears, dreams and insights that crop up in the course of nine months, and chatting about them is healthy.
Don't forget that you can still be intimate with your spouse during pregnancy (unless your care provider has put you on "pelvic rest"). It's perfectly safe for the baby, releases a ton of feel-good hormones, and keeps your relationship strong during what can be a challenging time.
Editor's Note: If you are navigating pregnancy as a single mom, by choice or otherwise, this advice still applies. But instead of investing in a relationship with a partner, invest in a few close relationships you hope will be part of your support system, instead. Every parent needs a strong support system, and that can involve many different people.
Related: Unhappy in Your Marriage After Baby? 11 Ways to Turn Things Around
5. Go for walks.
Walking is one of the best activities for pregnant women. Not only does it offer exercise without crazy strain on your body, but it will encourage baby to get in an optimal, head-down position.
Walking outside in the sunshine and getting fresh air can also help you regulate your sleep and moods. It's also a great habit to build now, so that you can continue this self care practice as a new mom.
Also, when you get to the end of your pregnancy, walking is a great way to support early labor to help you dilate and progress. There's a reason you see women walking laps around the maternity wards at hospitals!
Related: 7 Natural Ways to Prepare Your Body for Labor
6. Take a bath.
In general, being in water can feel really good while you're pregnant. Being weightless takes a huge load off your aching back and joints, and it's a great way to stay active without putting too much strain on your muscles.
In addition, it's a good idea to take a bath with epsom salts. This natural remedy for aches and pains can take the edge off a long day on your feet or a long day being kicked internally by little feet.
(Plus, if you get them now, you'll have them on hand for postpartum recovery. Sitz baths in the days after a vaginal delivery can be really soothing on a sore perineum.)
7. Find clothes you feel comfortable in.
Many, many women feel self-conscious or unattractive during pregnancy, at least some of the time. I specifically remember drawing Shamu jokes on notes to my husband when I felt huge in my third trimester.
These feelings can be made so much worse if you don't have anything that fits.
You don't have to go out and buy a whole new maternity wardrobe if you don't want to. But don't kill yourself trying to fit into all your or your partner's old clothes.
8. Pamper yourself.
Ok, this one isn't as important as the others. But in general, a little pampering when you've got heartburn, an aching back, or sore ribs can feel heavenly.
The options are endless, but here are a few ideas:
Rub shea or cocoa butter on your belly every night.
Paint your toenails (or get a pedicure if your budget allows).
Get a prenatal massage.
Have a maternity photo shoot, even if it's only with your spouse or friend.
Make a fruity, non-alcoholic cocktail.
Get prepared foods for dinner one week, instead of cooking.
Read a fiction book after work.
You don't need to spend ridiculous amounts to take care of yourself.
9. Write.
This might not be your typical pregnancy self-care advice, but writing can be a fantastic outlet during pregnancy.
Not only can you use it to process overwhelming thoughts and feelings, but you can keep track of symptoms to share with your doctor or midwife at your next appointment.
You can also write letters to your baby, if you like. Tell him or her about the first time you felt them kick, or the kinds of food you were craving in your third trimester.
You can use it as a beautiful keepsake that you share with them when they're older. Plus, kids love hearing stories about when they were small, even before birth.
If writing to a baby feels weird, you can simply write in a journal or a note on your phone.
Pregnancy is a confusing, hormonal time. You'll likely have far more time to process your emotions now than you will with a newborn in your arms.
Related: 57 Self-Care Quotes for New Moms – Because Momming is HARD
Editor's Note: All that writing might reveal a love for writing you didn't know you had! Some moms could find a new source of income through freelance writing or blogging. Just make sure to focus on the self-care aspect FIRST. If you find you love it, then you can explore it as a potential source of income.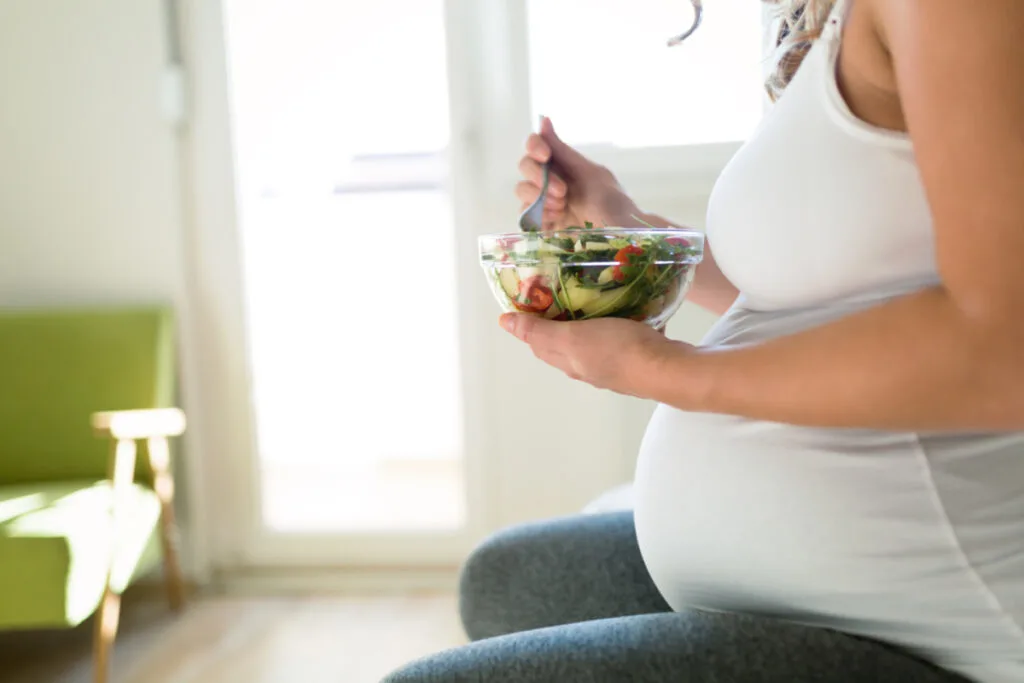 Establishing a Self-Care Habit During Pregnancy Will Pay Off
There you go! Nine of the most important kinds of self-care during pregnancy that every woman should practice.
If you take the time to incorporate these self-care activities during pregnancy, you will have a much higher likelihood of prioritizing regular self-care when you're a new mom.
Self-care is worth it. You've got this, mama!
Read Next: The Ultimate Pregnancy Survival Kit – 25 Things Every Expecting Mom Needs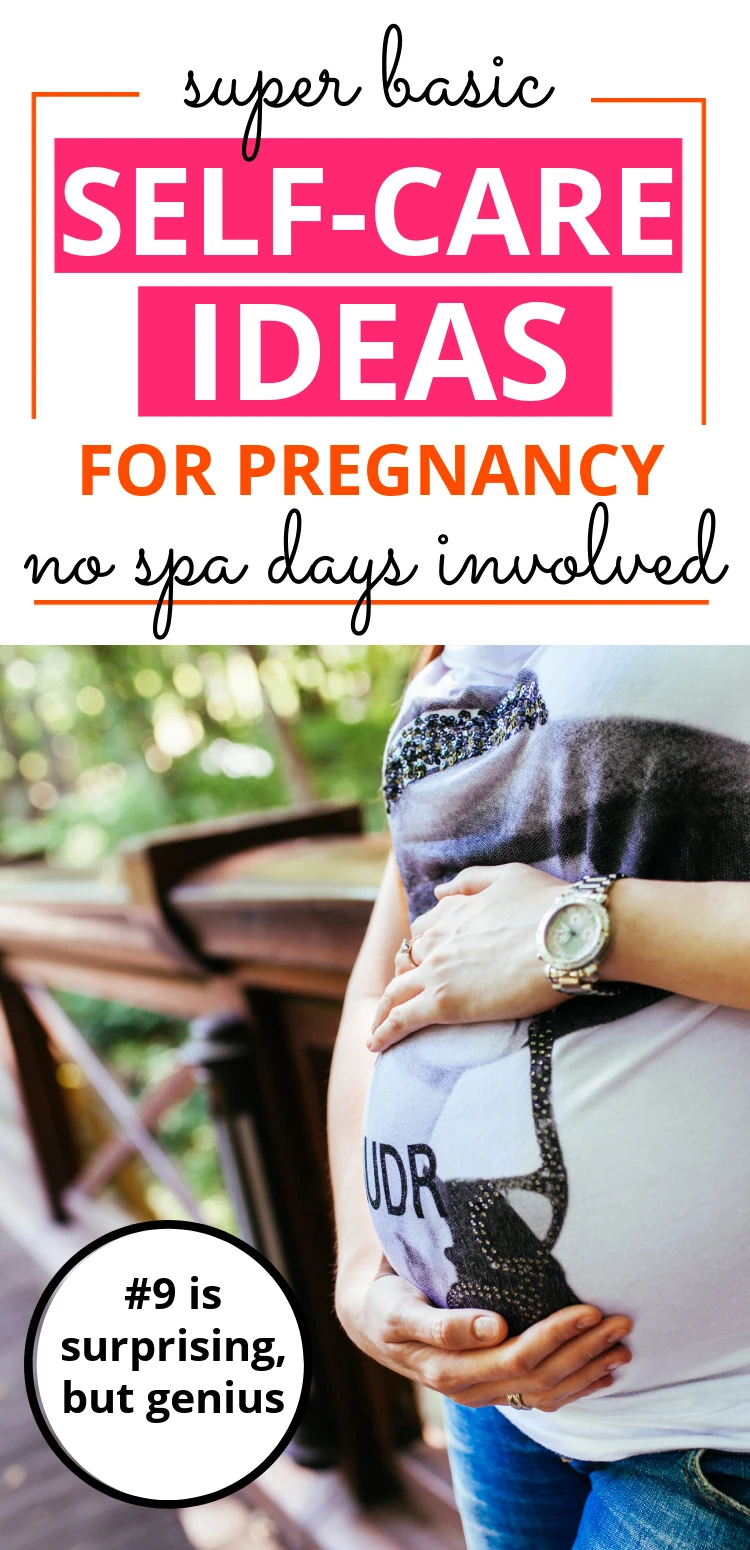 Hillary is a certified doula who loves supporting moms in the birthing process. When not offering support and advice to pregnant mamas, she tends to her own garden, family, and cat. You can connect with her on her website, homegrownhillary.com.