Inside: Need push present ideas? These are hands-down the best push presents for mom in 2022 – practical, pampering, thoughtful. Plus, get the interesting history behind the push present trend (because, who knew this would ever become a thing?!).
Push presents may seem like the latest trend to rule the internet – the latest invention of Amazon (or some other online sales behemoth) to create the next event you absolutely need to buy a gift for.
You're not the first one to roll your eyes and guffaw at the idea, especially the name. I mean, who came up with the term anyway?
But let's be honest, it is kind of genius if you run a business that relies on the sales of physical products.
Heck, I'd never even heard of a push present until recently. But there's a little more to this craze than meets the eye.
Related: 15 Things to Bring Someone Who Just Had a Baby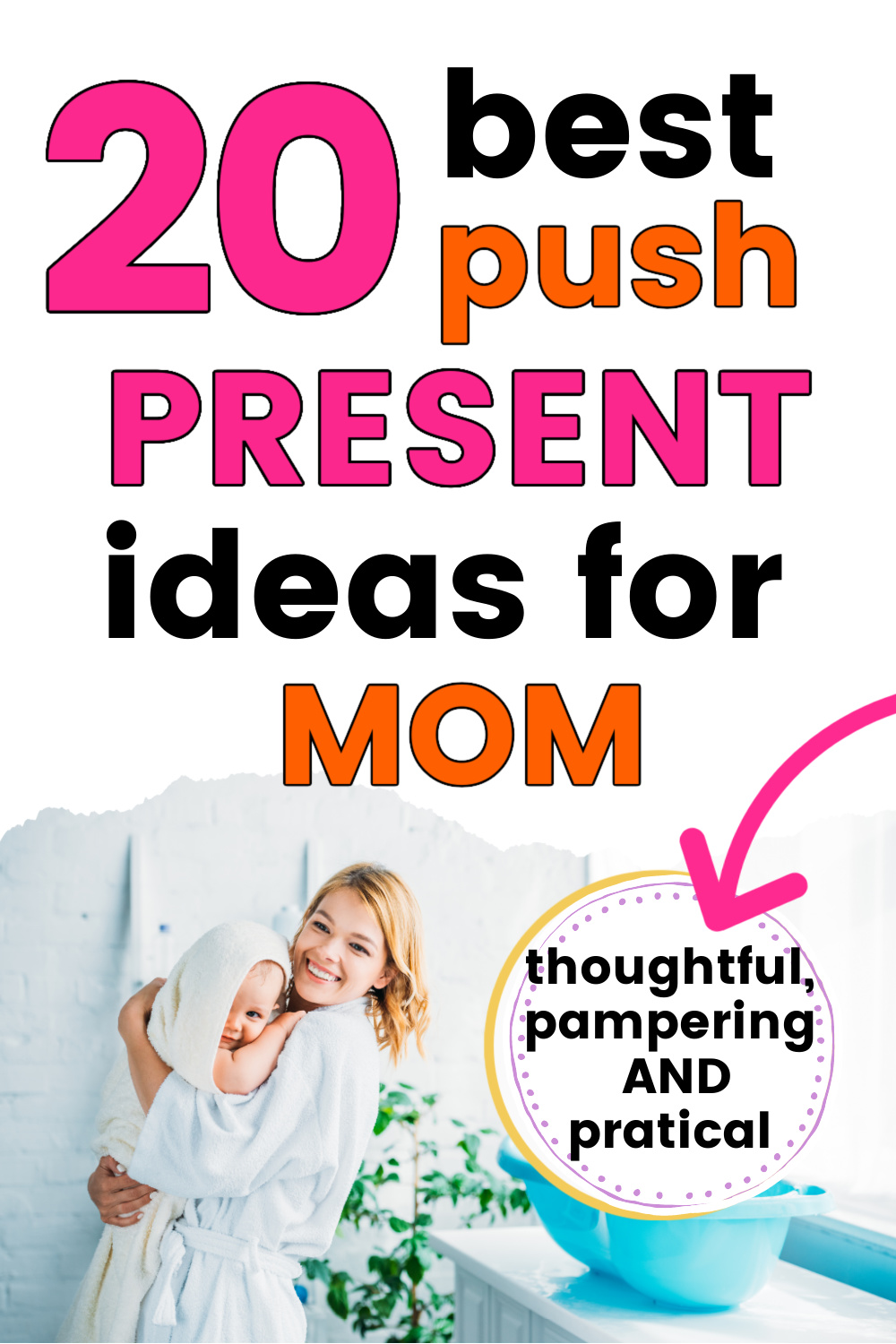 What the Heck is a Push Present?
THIS POST PROBABLY CONTAINS AFFILIATE LINKS. AS AN AMAZON ASSOCIATE, I EARN FROM QUALIFYING PURCHASES. YOU CAN READ OUR FULL DISCLOSURE POLICY HERE.
First, let's clarify, shall we? What is a "push present"?
Simply put, a push present is a gift given to a new mom by her spouse after giving birth. It's his (or her) way of showing appreciation for all of her hard work in carrying and delivering their baby.
A push present is a tangible acknowledgment of ALL the labor involved in bringing their child into the world. And as a mom, can I just say? It's about time this became an official thing!
(By the way, a mom who has had a C-section still qualifies! She still carried the baby for 9 months and has a similar recovery process ahead of her.)
And while the push present trend does seem modern and trendy, it actually has some ancient roots…
The Curious History Behind Push Presents (for mom)
Those parantheses, by the way? Yes, push presents for dad is also a thing.
I know, I know – if you thought push presents for mom was out there, that one seems flat out insane. I'll fill you in on that one another day.
But on to the history behind push presents…
Many claim that push presents originated from an Indian custom called Godh Bharai (source).
Godh Bharai is a ritual where a new mother is showered with gifts. It differs from a baby shower in that, at a baby shower, the gifts are for the baby, not the mother.
At a Godh Bharai celebration, the mother is honored and blessed.
In more modern times, the rich and famous are known for their somewhat extravagant push presents – people along the lines of celebrities, socialites, musicians and movie stars. Even the English Royal Family has been known to participate in this tradition.
However, a push present doesn't need expensive and outrageous. It's simply a thoughtful, caring gesture that can be as simple as a bouquet of flowers.
In the past decade, with the advent of social media, the concept of push presents has really taken off, although some may bristle at it, seeing it as another marketing scheme.
While it's true that retailers may be benefiting from this new 'gift occasion,' she grew a BABY for nine months and then pushed that baby into the world (or endured it being cut out of her).
She deserves a push present, don't you think?
Related: 16 Practical Gifts for a New Mom After Birth
The Best Push Presents for Mom
Really anything can be given as a push present, but if you're reading this, you probably are looking for the best ideas, and we wouldn't want to disappoint.
Here are 20 push present ideas for mom that are adaptable for all budgets!
1. Spa Gift Card
A day at a spa is something just about every woman loves. But to be pampered and taken care of in the weeds of early motherhood, that certainly is a gift that will be good for both the body and soul of a new mom.
Just make sure to include a guarantee to take care of that sweet baby so mama can get her pampering free from anxiety. Otherwise, what's the point, right?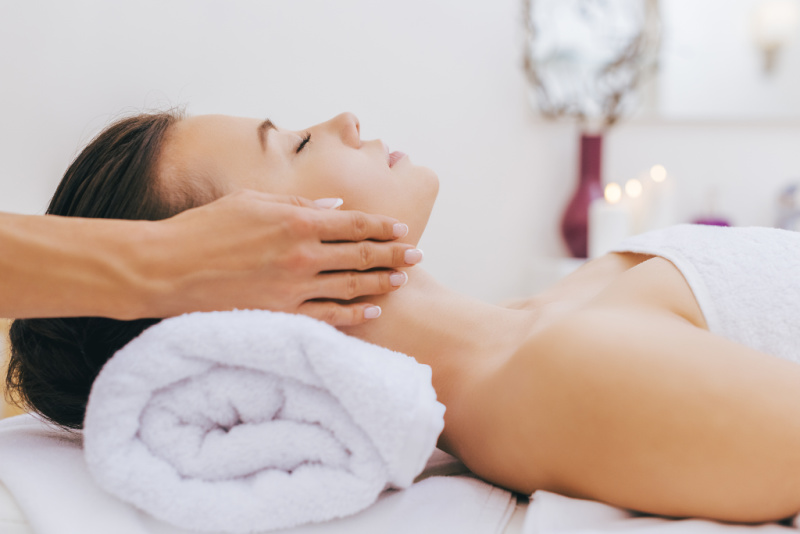 2. Massage Gift Card
Along the same lines, a massage would be just as appreciated. In labor, a woman's body is pushed to the absolute extreme.
Those early days of motherhood are taxing on the female body as well. Having her muscles tended to and massaged would surely be appreciated (once she's up for it, of course).
3. A House Cleaning Session (or 2!)
While this doesn't have to be permanent, hiring a house cleaner or maid service for a period of time can be a lifesaver for a new mom.
One less thing (or more likely, many less things) to think about will be a huge relief.
And it will also eliminate the need for her to exert physical energy on something other than taking care of for her newborn and herself.
4. Jewelry
This one is probably a given, but it's so individual to each woman. Some women like rings, some like necklaces, some bracelets.
Engraving and personalization are always nice touches, especially if the baby's gender and name are known ahead of time! Jewelry with the baby's birthstone is one that can be purchased ahead of time.
Well…should be able to be purchased ahead of time. We all know how babies are full of surprises!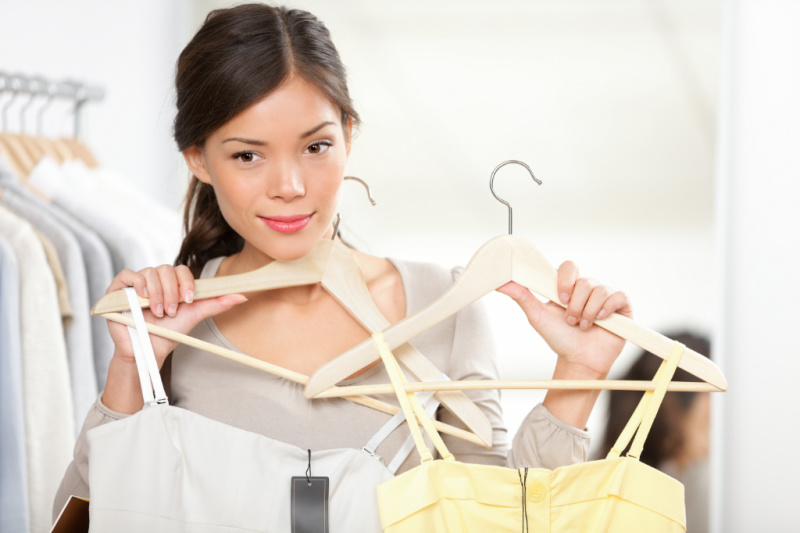 5. A Shopping Spree
Most new moms do not fully feel like themselves for a while, and often, the postpartum body is a source of frustration and even depression.
They aren't pregnant anymore, but it will be a while before they look like their pre-pregnant selves.
It can feel like a waste of money to buy a pair of jeans that actually fit because she very well may not need them a few months from now. Giving her a gift card to a mall or specific store she loves takes away the guilt factor.
Just one pair of (non-maternity) jeans can help her feel pretty or 'normal' again and be a HUGE self-esteem boost.
6. Stitch Fix Subscription
A new mom might not be up for a shopping spree, even if that's what she really wants.
Having a subscription to Stitch Fix allows her to get new clothes delivered right to her home every few months (you can choose how often), specifically chosen in her size and style preferences.
Clothes she doesn't want to keep can easily be mailed back in the bag provided by Stitch Fix, return shipping is included.
You only pay a $20 styling fee up front, and that $20 is applied to anything she decides to keep (if she doesn't keep anything, the $20 charge remains for the cost of the service – styling, shipping to and from, etc.).
It's one less thing she'll have to decide or think about, and she can adjust to her post-baby body in the privacy of her own home.
If you sign up for a Stitch Fix Subscription HERE, you'll get a $25 credit towards her first box!
7. New Linens
Wherever mom is setting up camp in those early days, adding in some new blankets, sheets, pillows, and pillowcases can help her feel cozy and pampered wherever she's at.
She probably won't be sleeping too much at first, but having fresh, new bedding can at least make her feel comfortable.
If you're gonna get new sheets, at least make it worth your while. Splurge on sheets with a high thread count these THESE, which get reviews that claim they rival hotel sheets!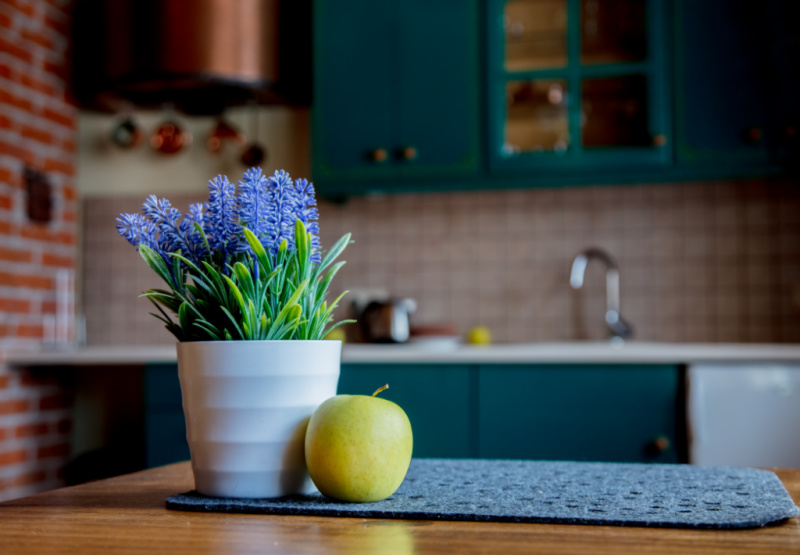 8. A New Plant
Good old-fashioned flowers used to be the norm, but plants are a much more environmentally-friendly option that happens to be trending. Giving the gift of new life as a push present is more than appropriate: it's perfect.
If mom (or you) don't have a green thumb, snake plants are the easiest thing in the world to keep alive. Be sure to get pots for them!
After that, a ZZ plant or a phylodendron are both low-maintenance and beautiful options for new plant parents.
Especially if she's new to plants, pair it with this attractive watering can that will look great anywhere in your home.
9. Scented Candles
Having a calming, sweet aroma in the house can help soothe the nerves of a new momma – and help off-set some of those baby-bodily-function smells, too.
Soy candles or ones made with essential oils are usually baby-safe and can have a soothing effect.
If you're wary of potential toxins in candles, try a diffuser instead.
THIS one has a setting that gives off the same flickering glow candles do. Pair it with essentials oils, and she'll have the same aromas and ambience without fear of toxic soot or chemicals.
10. Amazon Echo Show
If tech is more her gift of choice, an Amazon Echo Show can be a real handy device for a new mom. It's Alexa-enabled, and its voice commands can play lullabies and control lights, among a hundred other things.
There's also hands-free calling and messaging, which is super-helpful when her hands are full or otherwise occupied.
(Note: her hands will ALWAYS be full and occupied, so this might not be a push present but a necessity.)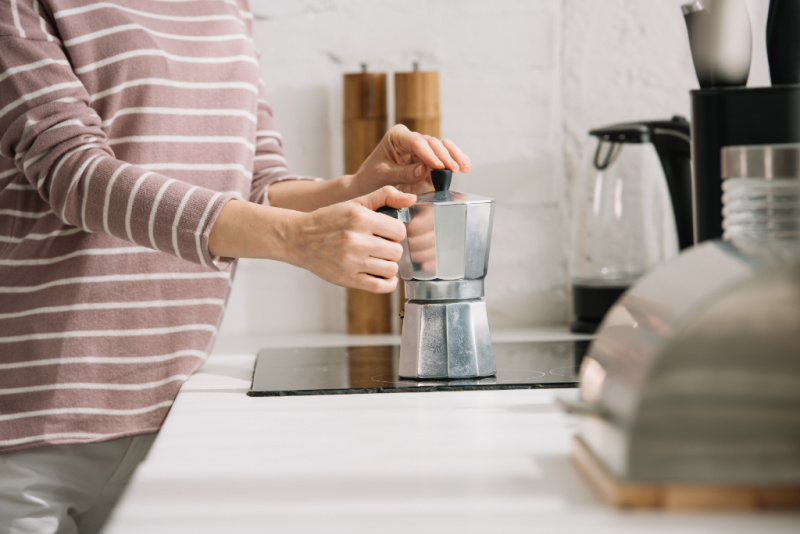 11. New Coffee/ Espresso Machine
Since quality rest is non-existent for new moms, they typically live on coffee. Yep, even when they're breastfeeding.
A new, fancy coffee machine (THIS one gets five stars on Amazon – when does that happen?!) can make that caffeine lifeline easier to access and just a little more glamorous during those rough, early days.
12. Newborn Baby Photo Shoot
If this hasn't already been scheduled by Mommy, it is a wonderful gift to give!
Usually done within the baby's first few days home, this photoshoot captures all the feels of those early, tender days of newborn motherhood.
13. Heartbeat Art
This is such a unique choice. You can take a printout or tracing of the baby's heartbeat while it was still in the womb, and an Etsy artist can transform it into a watercolor print!
Yep, it's a thing now, too.
So beautiful and original. Cue the tears, for sure.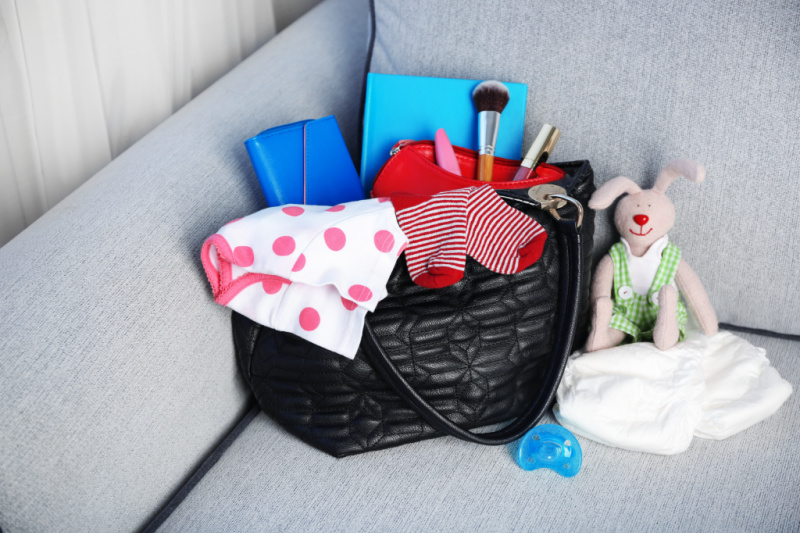 14. Designer Diaper Bag
Every woman's taste is different, but if a mom usually leans to the stylish side of the spectrum, a designer tote bag is an excellent choice.
She probably didn't put the really fancy one on the baby registry because: expensive. But trust me, she would really love a diaper bag that doesn't scream, well, you know…diaper bag from a mile away.
Of course, it will be filled with diapers, bottles, and extra changes of clothes, but at least she'll feel like a million bucks schlepping around all the things.
15. Audible Subscription
So many women were avid readers in their pre-mama days, and any seasoned mom can tell you that it's tough to find time to read once the babies arrive.
A subscription to Audible would be such a great gift if that's the case!
New moms have very few moments hands-free. Audiobooks let them enjoy their favorite books hands-free, and hopefully give them something else to do besides scroll social media while they nurse and rock their babies.
And that's a good thing.
16. Fab Fit Fun Subscription
So much of a new mom's life is consumed with all things baby.
Getting a subscription box in the mail that's just for her – lotions, home décor, clothing, accessories – can be such a good reminder that even though her favorite new role is mom, she is still so much more than that.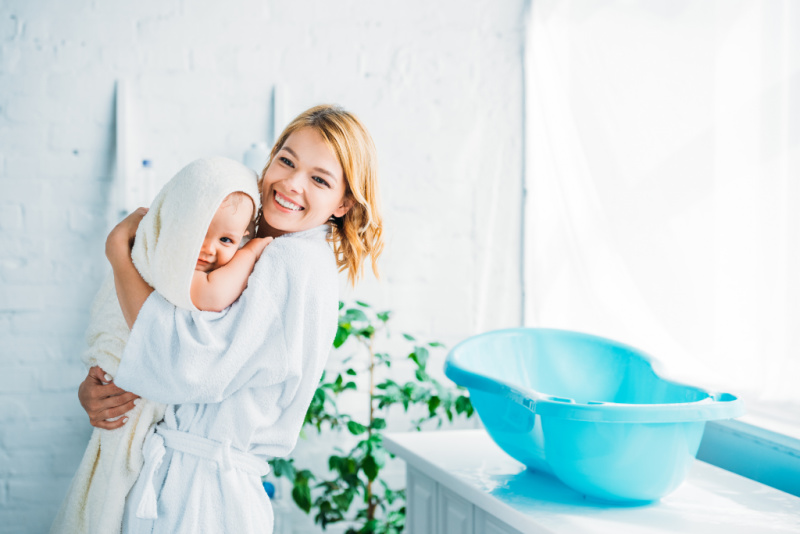 17. New Robe and Slippers
Unless she is returning to work in six weeks, there will be many days where mom won't even leave the house.
By having a new robe and slippers, she can at least feel a little fresh and pampered while being home.
Including new pajamas makes the gift a little extra special, too.
18. Meal Kit Subscription
Trying to think of meals on top of caring for the needs of a newborn who needs her for everything can be incredibly stressful for a new mom!
By getting a subscription for dinners, such as Hello Fresh or Blue Apron, dads are not only taking the guesswork out of meal planning, but the prep work is done as well.
19. Babysitting
Moms definitely need a break during those early months, even though they will never admit it or ask for it. By arranging in advance for a babysitter to come, you are making sure she gets the break she needs!
This can be a family member or friend, or even prescreening someone from Care.com.
If mom really doesn't want to leave the baby, having someone to come to the house and hold the baby for her while she gets some tasks done can really be helpful too.
20. Mommy & Me Matching Outfits
While she'll get lots of clothes for the baby, a matching shirt and onesie for her and the new baby could be so fun (if she's not the type to eye roll this kind of thing)!
Plus, future babes can wear that same onesie, too.
If she's a coffee-lover, THESE are too cute!
When Do You Give a Push Present?
Having never received a push present myself, I can't speak to the exact right time. I can tell you that immeditaely after giving birth is probably not the best time.
If you want your gift to be truly appreciated, I would wait until at least the next day, after she's had a chance to rest.
Waiting until you get home from the hospital may be even better timing. There's enough things to bring home from the hospital without adding presents to the mix – trust me.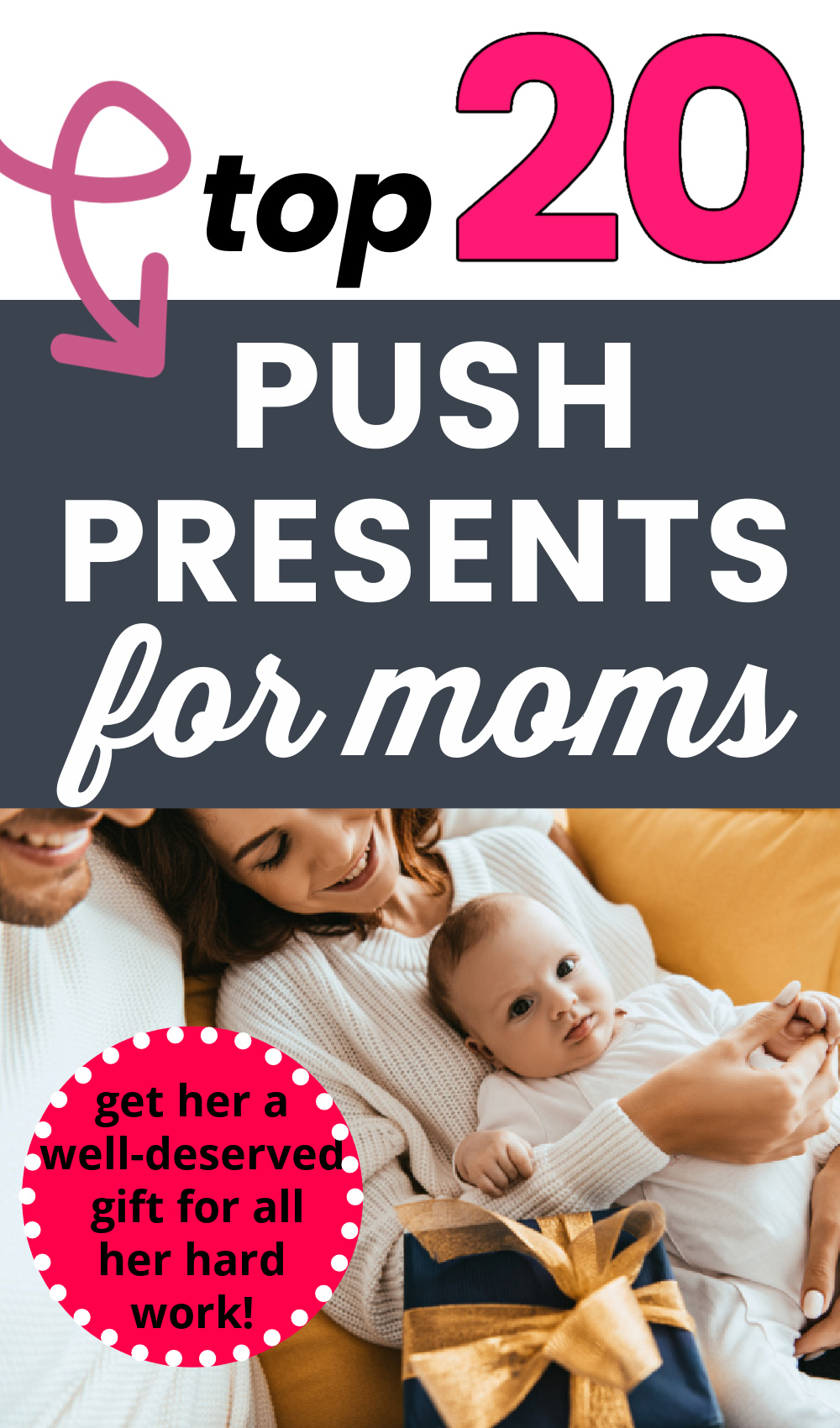 Final Thoughts on Push Presents for Mom
A push present doesn't have to be extravagant, over-the-top, or celebrity-worthy.
Any idea that a husband comes up with that is sincere, heartfelt, and shows love and appreciation for all his wife has gone through to have this baby is perfect.
These ideas are just a guide. At the end of the day, trust your gut.
I'm sure I would have been happy with pretty much anything my husband came up with if push presents were a thing back then!
Did you get a push present after your baby was born? Share more push present ideas in the comments!
Related: 14 Postpartum Essentials You Need to Buy Before Baby Comes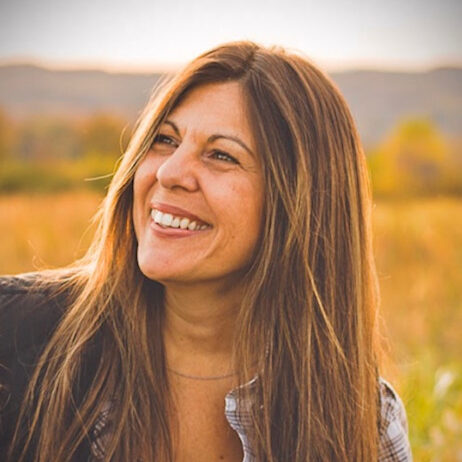 Kate is a former high school English teacher and current SAHM to her 5-year-old twin boys. A lifetime New Yorker recently transplanted in Tennessee, she keeps busy by learning her new way of life in the South, doing home decor and DIY projects, blogging at A Hundred Affections, substitute teaching, and figuring out how to survive in a house outnumbered by boys. And she loves Jesus very much.