Inside: Looking for eco-friendly baby shower favors? We've got 15 clutter-free, sustainable ideas for you that you can feel good about giving at an eco-friendly shower.
Once a woman find out she's pregnant, she'll probably give at least a little bit of thought to the world her child will grow up in.
There certainly are plenty of causes for anxiety and worry (a new mama will soon get used to that – it comes with the territory). Climate change is a growing cause for concern, for sure.
Just a few minutes watching the news or scrolling through social media is guaranteed to stir up uneasy feelings about what the planet will be like twenty years from now. Yikes!
What better way to start creating a positive, healthy world for a baby than before he or she is born?
You can start right now, with things like requesting an eco-friendly, minimalist baby shower and creating a minimalist baby registry.
I know it feels like nothing, a drop in the bucket. But if a whole lot of people add drops to that bucket, well, isn't that how we bring about change?
While baby shower favors are a nice gesture, let's be real: they tend to be something that many people throw away or declutter the next day or three months from now.
These eco-friendly baby shower favors are far less likely to be clutter or trash for guests. So if you are set on having favors, choose something from this list for a more sustainable baby shower.
Related: Simple Baby Shower Food Ideas on a Budget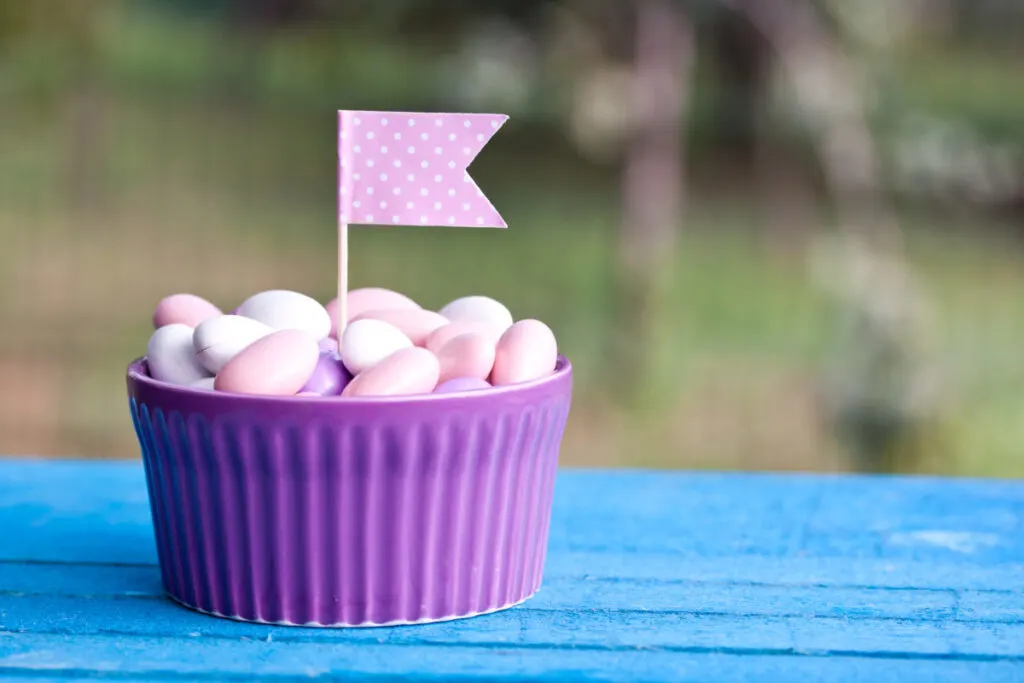 15 Creative, Eco-Friendly Baby Shower Favors
THIS POST PROBABLY CONTAINS AFFILIATE LINKS. AS AN AMAZON ASSOCIATE, I EARN FROM QUALIFYING PURCHASES. YOU CAN READ OUR FULL DISCLOSURE POLICY HERE.
Thankfully, eco-friendly and zero waste favors are on trend, so you'll have no shortage of clever ideas.
Here are 15 favor ideas any guest can appreciate.
You Might Also Like: 15 Things to Do at a Baby Shower Besides Games
1. Consumables
There is no shortage of ideas for consumables to offer your guests as a favor.
Just about every community has a master-baker, and offering a sweet treat (which often also comes in the healthier varieties such as gluten-free) is a great way to say thank you to your guests without giving them something that will eventually get tossed.
Other consumable baby shower favors include:
herbal tea samplers
coffee pouches
jars of local honey or jam
fair trade chocolate bars
Basically anything consumable can be a great option. If you want to take it a step further, look into fair trade products.
2. A Packet of Seeds
Giving your guests some seeds to plant is a beautiful way to symbolize new life, and it truly pays it forward in the world at large. Plus, they're super affordable!
Plus, they're super affordable! For example, you can buy seed packets designed specifically for baby showers like THESE in bulk at a ridiculously low price.
This is such a special idea that will cause your guest to think of you every time they look outside or eat from their garden.
3. Wildflower Seed Bombs
This is another option for giving seeds to your guests – one that is trending and adorable. THESE seed bombs are planted right in the ground for a wildflower garden of your dreams!
And they look stunning as a parting gift.
4. Seedlings
If you have a little bit of a green thumb, you can give your guests adorable little terra cotta planters with started seedlings in them.
You could also propagate clippings from a low-maintenance plant like a philodendron (see tutorial below). Start a month or two in advance and pot them for guests.
I love the philodendron idea because any leftover plants you can keep or give to friends who helped with the shower.
5. Flower Kit
If you don't want to create or buy the seedlings (or pots/planters), a flower kit like this one is another gorgeous option that produces the same result.
With this gift, you give them everything they need to plant their flowers wherever they like when they get home, without needing to create it yourself. And they look just darling.
6. Seed Stick
Along the same lines of flowering favors, a seed stick is a unique option. It looks almost like a pencil, but you actually plant it!
The gift tag that comes with it can also double as a bookmark. Zero waste.
Related: 30 Best Bible Verses for a Baby Shower (Unique & Classic Scriptures)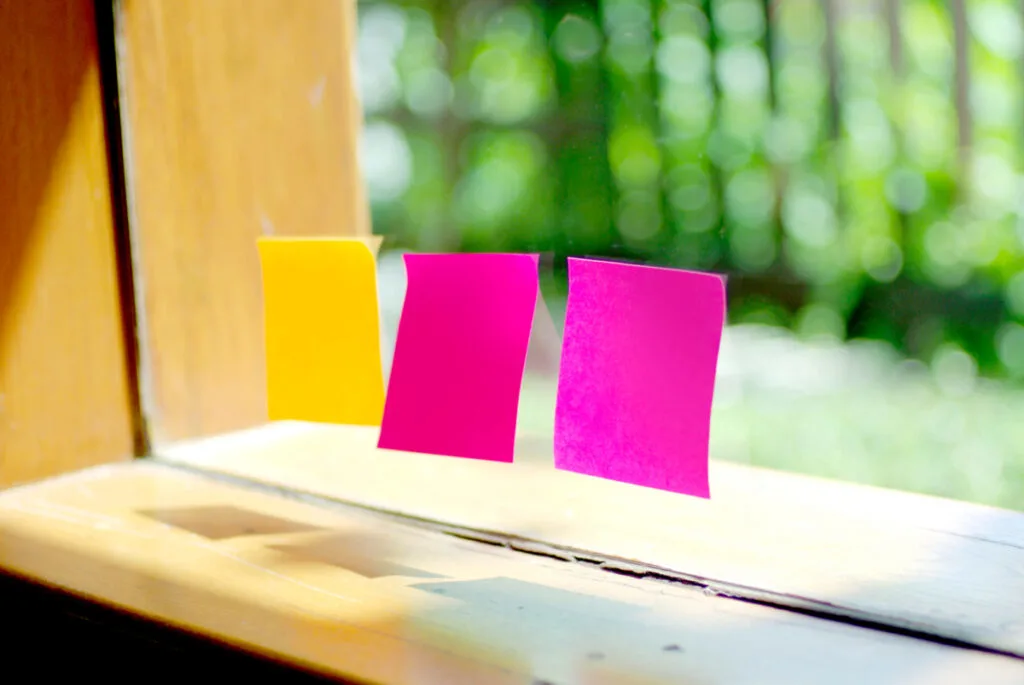 7. Post-It Notes
Another gift that can be used and recycled. And seriously, who can't use a good post-it?!
Grab a huge pack, group into stacks of 2-3 each and tie up with twine.
8. Succulents
Succulents are a trendy piece of decor these days. Giving your special ladies a succulent is not only on-point as far as trends are concerned, but adds nature to the home as well.
They are also low-maintenance, which is why they are so popular, in my opinion.
THESE succulent favors on Etsy are adorable! You could grab these, or use them as inspiration to make your own.
9. Bamboo Straws
There's a lot being said about all the waste that comes from plastic straws and paper. A bamboo straw is a sweet way to encourage your guests to help the environment while sipping their favorite drink. Useful and adorable.
10. Eco-Friendly Lip Balm
This is an option that can be made with all the healthiest materials and ingredients and is something your guests can actually use after the event.
Customization is also available for a party favor like this.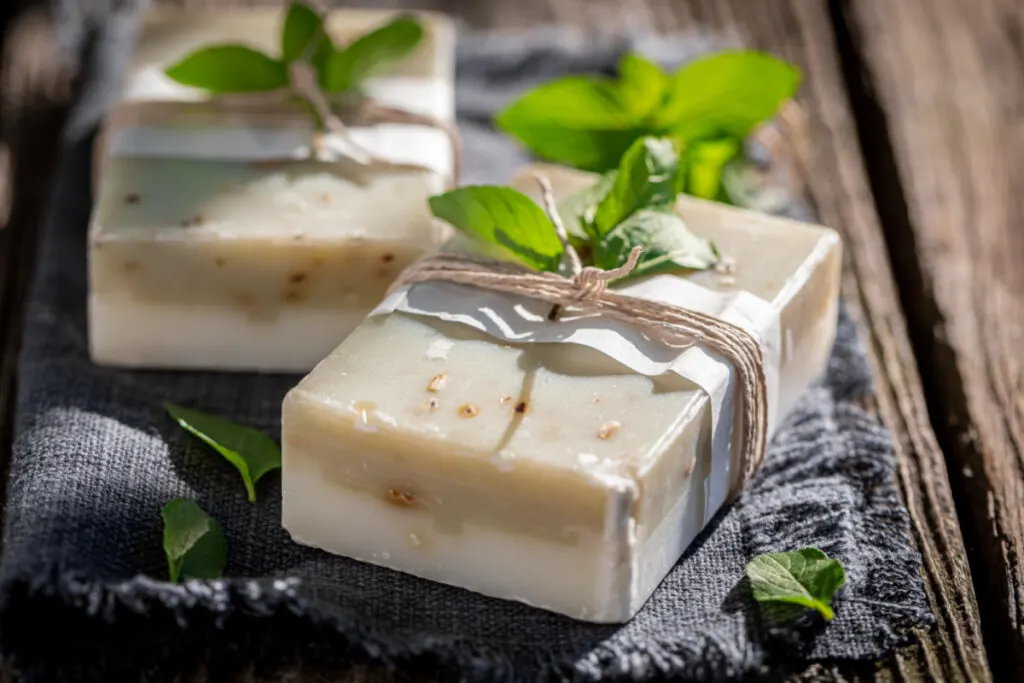 11. Handmade Bar Soap
This is another popular favor idea that is useful as well as pretty.
A handmade or natural soap bar from the most natural ingredients is something that leaves zero mark on the environment, without the harmful artificial colors or fragrances.
THESE personalized soaps were intended as wedding favors, but are customizable and could probably be used as baby shower favors, too.
12. Shower Steamers
Along the lines of a soap bar, a shower steamer is something that your guests will absolutely love.
An extra opportunity to relax in the shower? Every woman can use that!
You can't go wrong with a favor like this.
13. Eco-Friendly Candles
There are so many crafters who are making eco-friendly candles using soy wax and essential oils, without any of the harmful ingredients.
Be sure to choose ones that come in a sweet tin like THESE, so your guests can reuse them as storage for trinkets, thumb tacks, paper clips, medicine, etc. when the candle is used up.
14. Reusable Produce Bags
Most people want to ditch things like plastic produce bags, but they just need a little push to get them started.
If your favor budget is a little bigger, give them a set of bags! This set of nine can be grouped into sets of three, with one of each size bag.
15. Scented Sachets
Scented sachets are not only a gorgeous gift idea, but they smell amazing and can be made with non-toxic potpourri and herbs.
They work to freshen up drawers, closets, rooms – anywhere you want an extra fresh scent, naturally. A very functional and beautiful favor idea.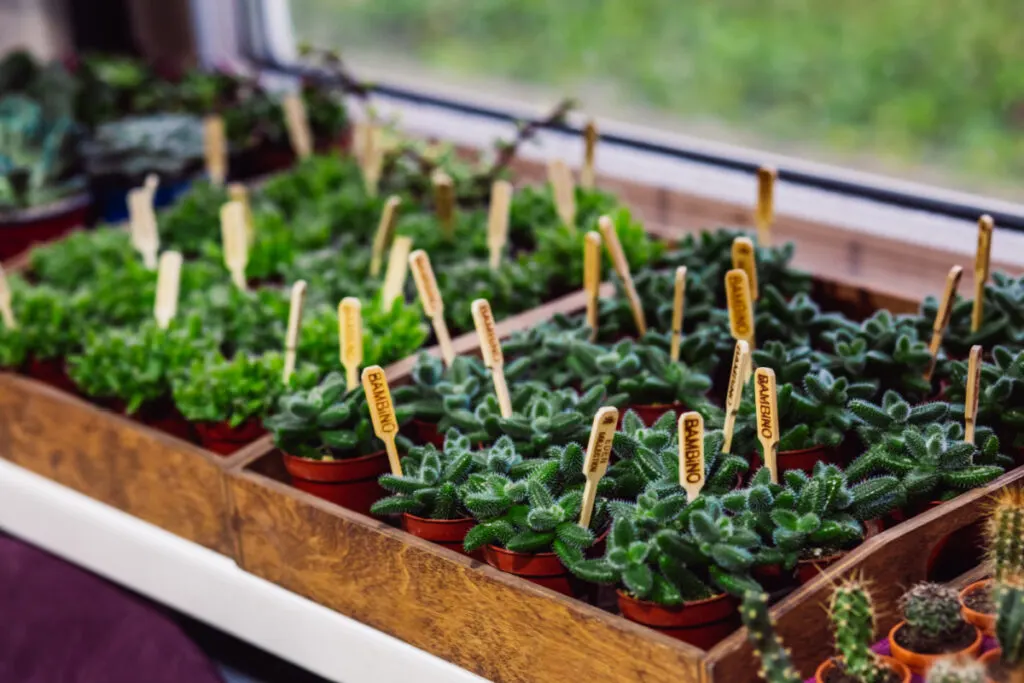 Zero Waste Favor Ideas: Perfect for a Minimalist Mom
The coming of your baby is certainly a day of enormous celebration!
How much better to know that even in your celebrating, you're doing a good deed for the environment, the very world your child will grow up into?
Even if it brings you just a small sigh of relief, it'll be worth it.
Not only are most of these favor ideas just stunning to look at, they are also practical, functional, and will serve a purpose in your guests' home and life long after the event.
A 'green' baby shower favor is a thoughtful gesture in every way and serves to honor not only your guests, but your soon-arriving baby.
(You could use these for baby shower game gift ideas, too!)
Read Next: How to Throw a Minimalist Baby Shower (for a Minimalist Mom)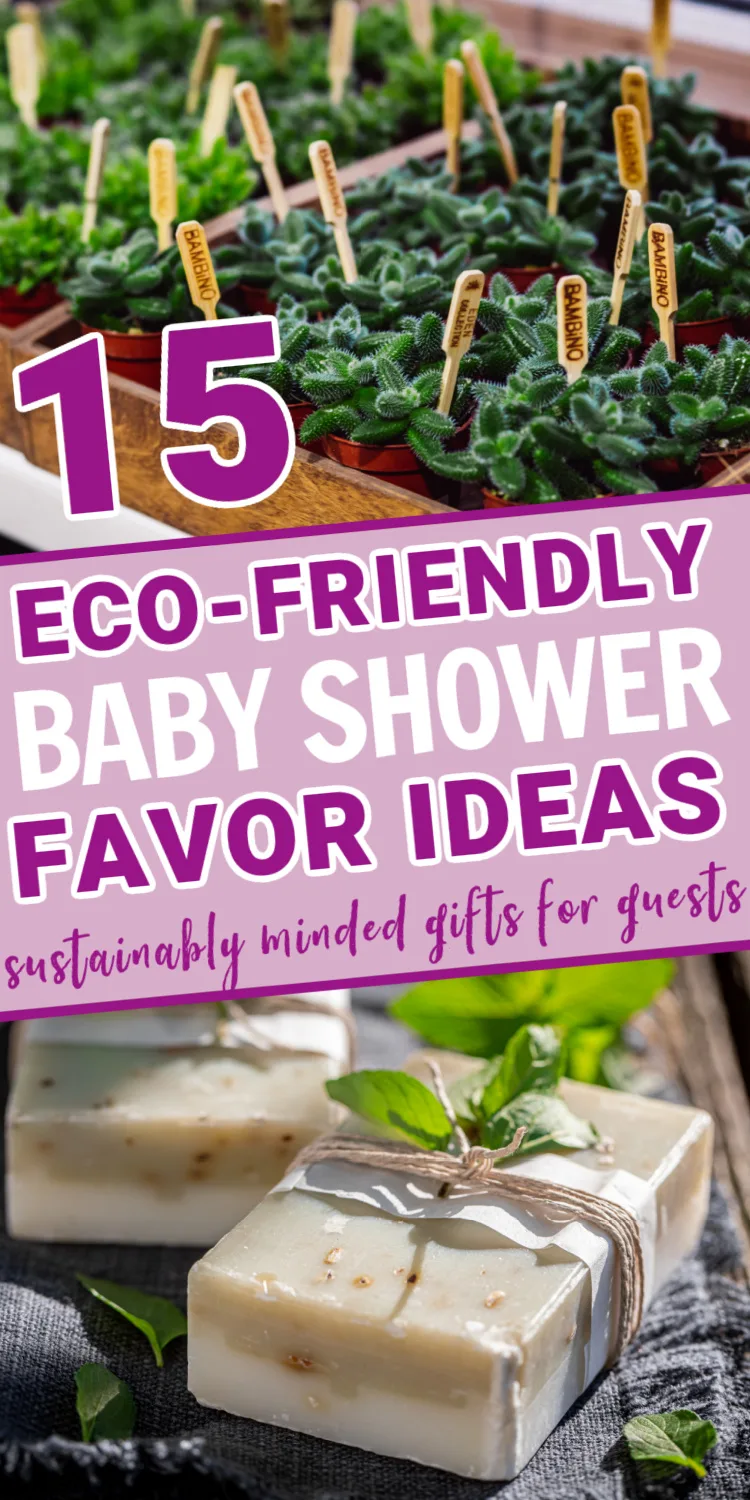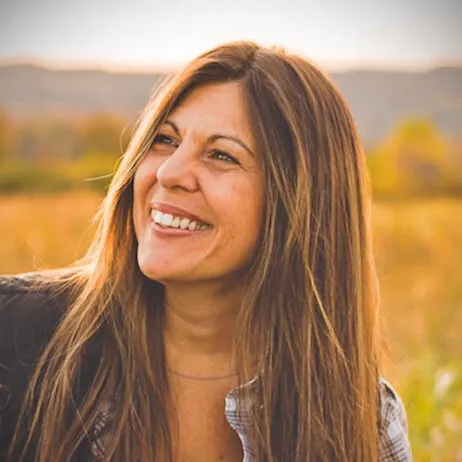 Kate is a former high school English teacher and current SAHM to her 5-year-old twin boys. A lifetime New Yorker recently transplanted in Tennessee, she keeps busy by learning her new way of life in the South, doing home decor and DIY projects, blogging at A Hundred Affections, substitute teaching, and figuring out how to survive in a house outnumbered by boys. And she loves Jesus very much.