Inside: Looking for Bible verses to use at a baby shower? We've selected over 30 scriptures that will be perfect for celebrating a new life! Plus, ideas for how to incorporate those verses into the shower.
Is there anything more wonderful than celebrating the arrival of a baby? It truly is one of the most pure and genuinely joyful occasions on the planet.
There's nothing like a sweet innocent infant to remind us of everything good and pure and beautiful in this life. It is, without, a doubt, a time when joy just overflows.
When we're thinking about and planning a baby shower, we want every detail to be just perfect. And if you are a follower of Jesus, you want His Word and truth splashed all over the place to celebrate this wonderful and miraculous occasion.
Incorporating Scripture and Bible verses into a baby shower is a fabulous way to speak the blessings and truth of God over and about this child, even before he or she is born.
You Might Also Like: 25 Inexpensive Baby Shower Gifts – Both Practical & Affordable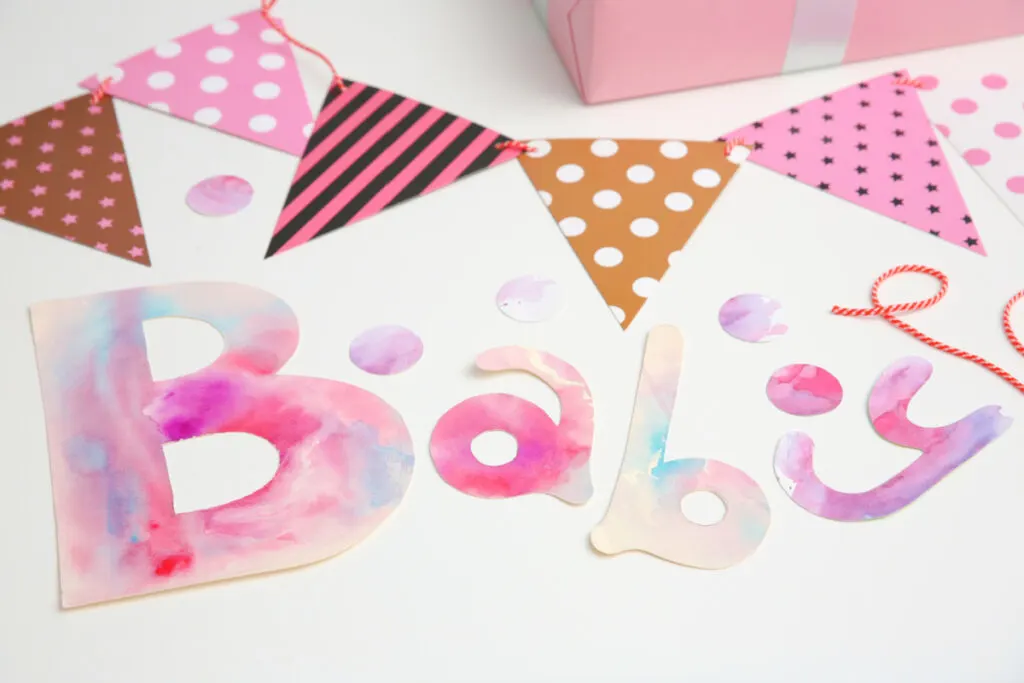 Ways to Use Scriptures at a Baby Shower
THIS POST PROBABLY CONTAINS AFFILIATE LINKS. AS AN AMAZON ASSOCIATE, I EARN FROM QUALIFYING PURCHASES. YOU CAN READ OUR FULL DISCLOSURE POLICY HERE.
There are several ways you can incorporate scriptures into a baby shower. Here are some ideas!
1. Invitations
With invitations, you may want to have a particular Bible verse set the theme to celebrate the new mama and baby.
2. Table Signs
You also can use a variety of verses as table signs – on the food table, the drink table, the dessert table, the gift table – even as part of the centerpieces at the guest tables.
Cards or tags can be created with several different Bible verses, and these can be wrapped around simple flower vases using raffia for charming centerpieces.
3. Favors
You can also include Bible verses on the favors you give to the guests as they leave.
Related: Eco-Friendly Baby Shower Favors for Sustainably-Minded Mamas
4. Activities
Another idea might be to print out different verses on cards and have different guests read these verses aloud as a praise proclamation or blessing over the mom and baby.
If everyone coming is familiar with the Bible, you could use the Bible verses can also be used as a kind of baby shower activity or game (don't forget to have prizes!), where guests can fill in the blanks for each verse.
Or, you can use the verses for Bingo or even tape them underneath the chairs for prizes.
If you are making a quilt at the shower, you could have guests pick a verse to include on their square and offer these as ideas.
Related: 15 Things to Do at a Baby Shower Besides Games
5. Thank You Cards
Grab some thank you cards with Bible verses already in them, OR grab a regular thank you card set and write verses into each one beforehand ahead of time.
Make sure to have guests address an envelope to make things easy for the mom-to-be!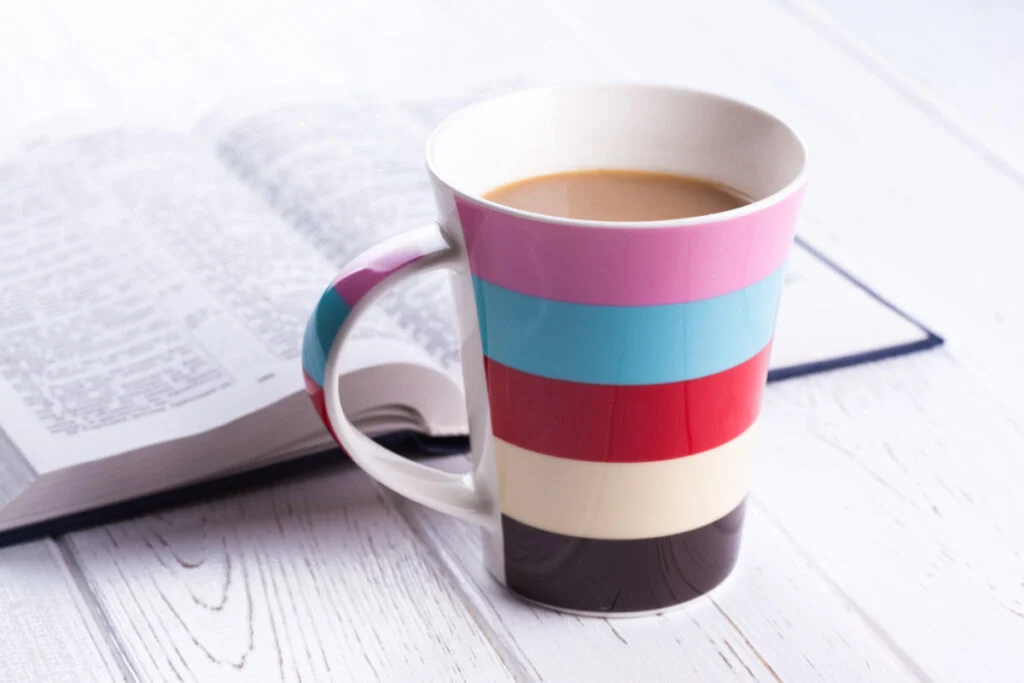 30 Perfect Bible Verses for Baby Showers
If you like the idea of using Scripture at a baby shower but aren't sure which verses to choose, take a look below! Here are over 30 different verses to choose from.
The themes of the verses may vary slightly: some are focused on the blessing of children and families. Others center around the great power of God and are full of praise and gratitude.
Still others talk about the exploding joy God gives. Certain verses may be more suitable if the mom struggled with conceiving and is now blessed with this pregnancy.
Any one of these verses can be used at a baby shower, depending on how you want to use them and how it may apply to the mom.
Think about how you want to use Bible verses during the baby shower or in the invites and decorations (refer to the ideas above!), and that will help you narrow down which verses will work best for your unique baby shower.
You can also ask the momma if she has any favorite verses that have meant a lot to her during her conception or pregnancy.
There might be a particular promise from God that is close to her heart that would be perfect to incorporate into a baby shower.
Check out the verses below and see if there might be a verse (or more!) that jumps off the page.
I varied the versions of the Bible as some versions have a more 'lyrical' arrangement of a particular verse compared to other versions.
You're always free to use a different, favorite version for any of these verses.
You Might Also Like: The Best Bible Verses for Miscarriage and Pregnancy Loss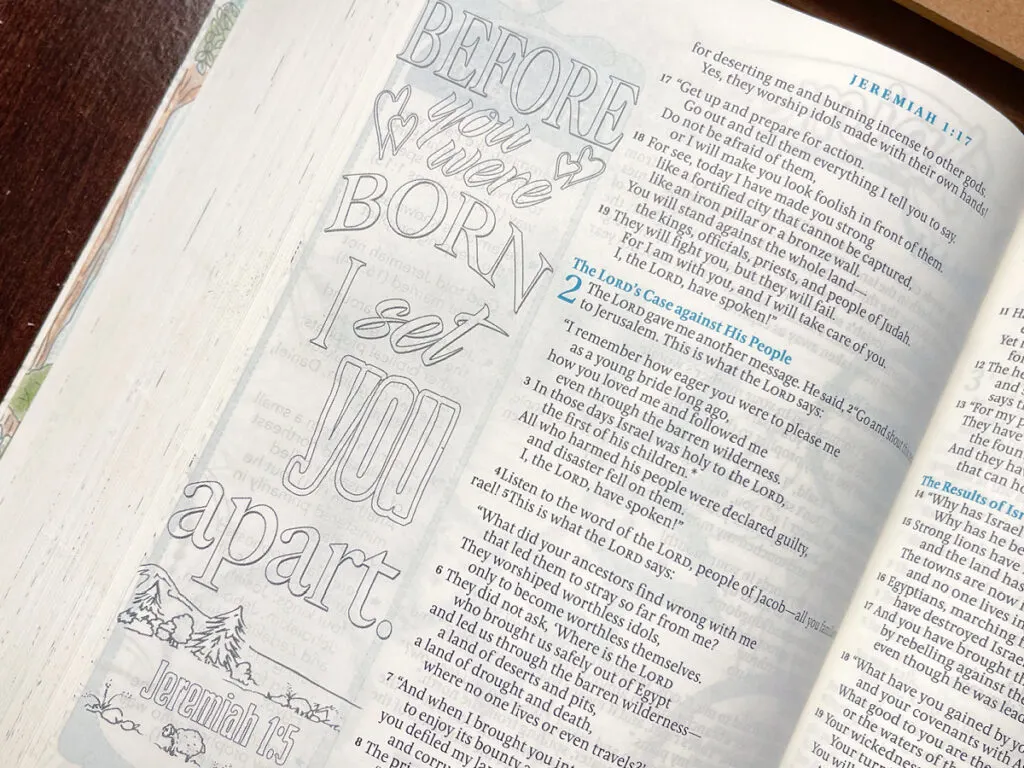 1. Jeremiah 1:5
"Before I formed you in the womb, I knew you." NASB
2. Psalm 139:13
"For it was You who created my inward parts; You knit me together in my mother's womb." HCSV
3. Psalm 139:14
"I praise you, for I am fearfully and wonderfully made. Wonderful are your works; my soul knows it very well." ESV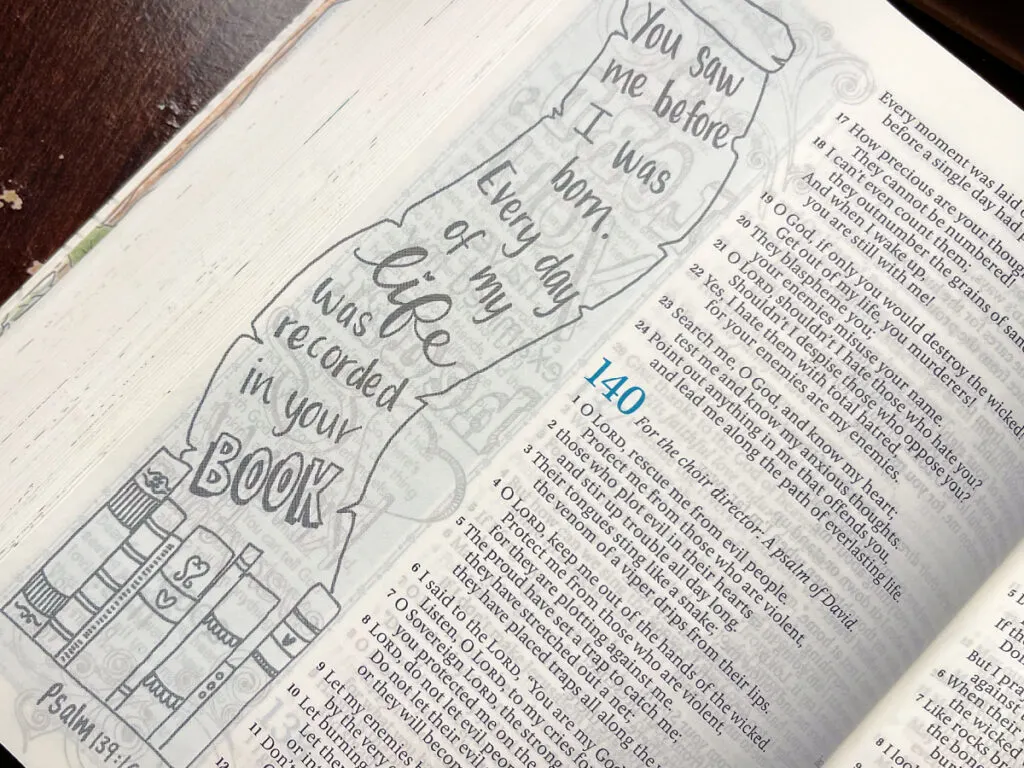 4. Psalm 139:16
"Your eyes saw me when I was formless; all my days were written in your book and planned before a single one of them began." HCSB
5. Psalm 118:24
"This is the day that the LORD has made; let us rejoice and be glad in it." HCSB
6. Psalm 113:9
"He settles the childless woman in her home as a happy mother of children. Praise the Lord." NIV
7. Ephesians 2:10
"For we are God's masterpiece. He has created us anew in Christ Jesus, so we can do the good things he planned for us long ago." NLT
9. Psalm 127:3
"Behold, children are a gift of the LORD, the fruit of the womb is a reward." NASB
10. Psalm 127:4
"Like arrows in the hand of a warrior, so are the children of one's youth." NASB
11. Deuteronomy 7:13
"He will love you and bless you and multiply you; He will also bless the fruit of your womb" NASB
12. Deuteronomy 28:4
"The fruit of your womb will be blessed" NIV
13. Psalm 128:3
"Your wife will be like a fruitful vine within your house; your children will be like olive shoots around your table." ESV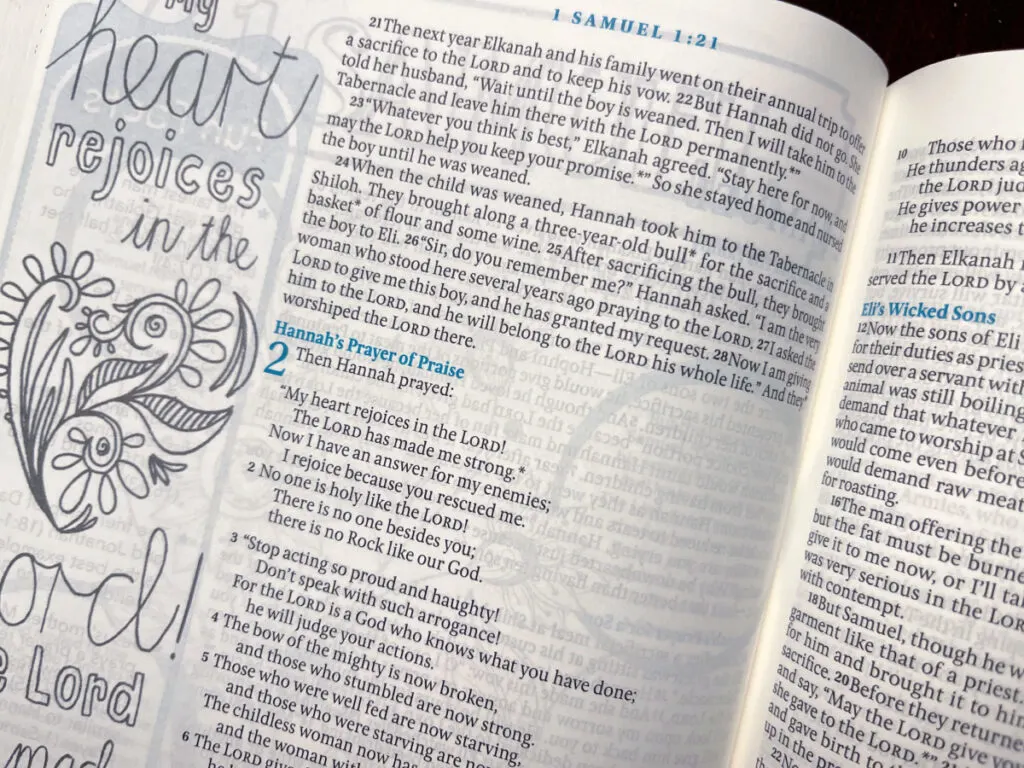 14. 1 Samuel 1:27
"I prayed for this child, and the LORD has granted me what I asked of him." NIV
15. Psalm 8:2
"You have taught children and infants to tell of your strength" NLT
16. Jeremiah 29:11
"For I know the plans I have for you," declares the Lord, "plans for welfare and not for evil, to give you a future and a hope." NIV
17. Psalm 22:9
"Yes, you are the one who brought me out from the womb and made me feel secure on my mother's breasts." NET
18. Isaiah 54:13
"All your children will be taught by the LORD, and great will be their peace." NIV
19. Proverbs 20: 7
"The godly walk with integrity; blessed are their children who follow them." NLT
20. John 16:21
"A woman giving birth to a child has pain because her time has come; but when her baby is born she forgets the anguish because of her joy that a child is born into the world." NIV
Related: Bible Verses About Unborn Babies for Prayer & Comfort During Pregnancy
21. Numbers 6:24-26
"The LORD bless you and keep you; the LORD make his face to shine upon you and be gracious to you; the LORD lift up his countenance upon you and give you peace." ESV
22. Philippians 4:4
"Rejoice in the Lord always; again I will say, rejoice." ESV
Related: 6 Verses to Pray During Pregnancy to Fight Anxiety
23. Isaiah 63:7
"I will tell of the LORD's unfailing love. I will praise the LORD for all he has done." NLT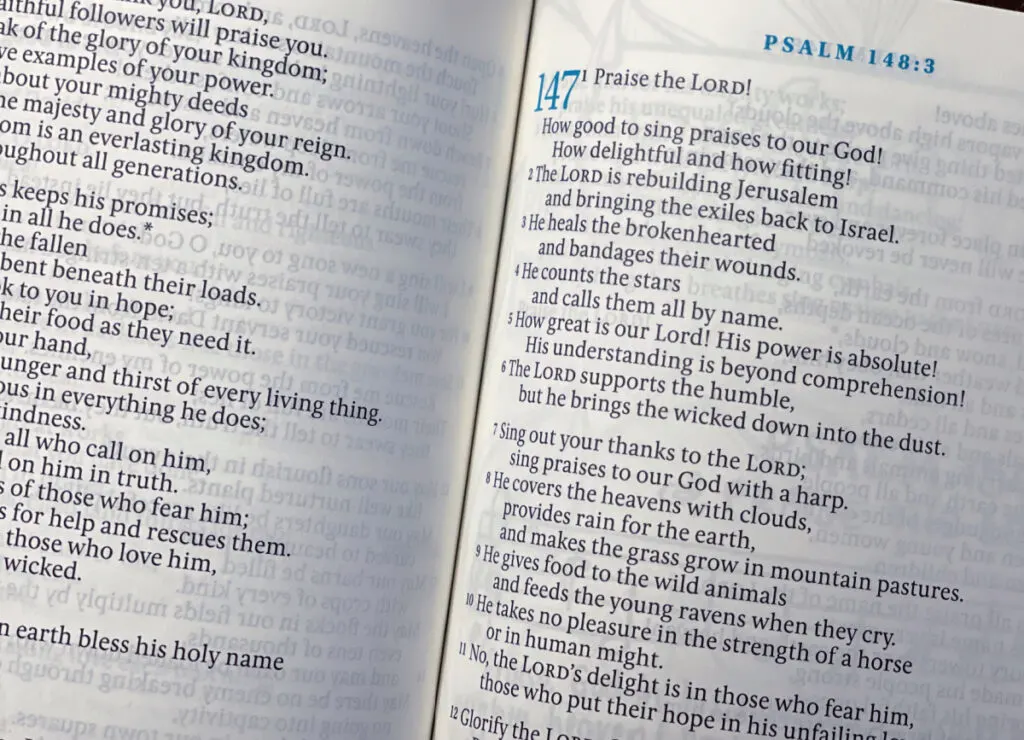 24. Psalm 147:1
"Praise the LORD. How good it is to sing praises to our God, how pleasant and fitting to praise him!" NIV
25. Psalm 71:8
"My mouth is filled with Your praise and with Your glory all day long." NASB
26. 2 Samuel 7:22
"How great you are, O Sovereign LORD! There is no one like you." NLT
27. Romans 11:36
"For from him and through him and for him are all things. To him be the glory forever! Amen." NIV
28. Deuteronomy 10:21
"He alone is your God, the only one who is worthy of your praise, the one who has done these mighty miracles that you have seen with your own eyes." NLT
29. Ps. 103:2
" Let all that I am praise the LORD; may I never forget the good things he does for me." NLT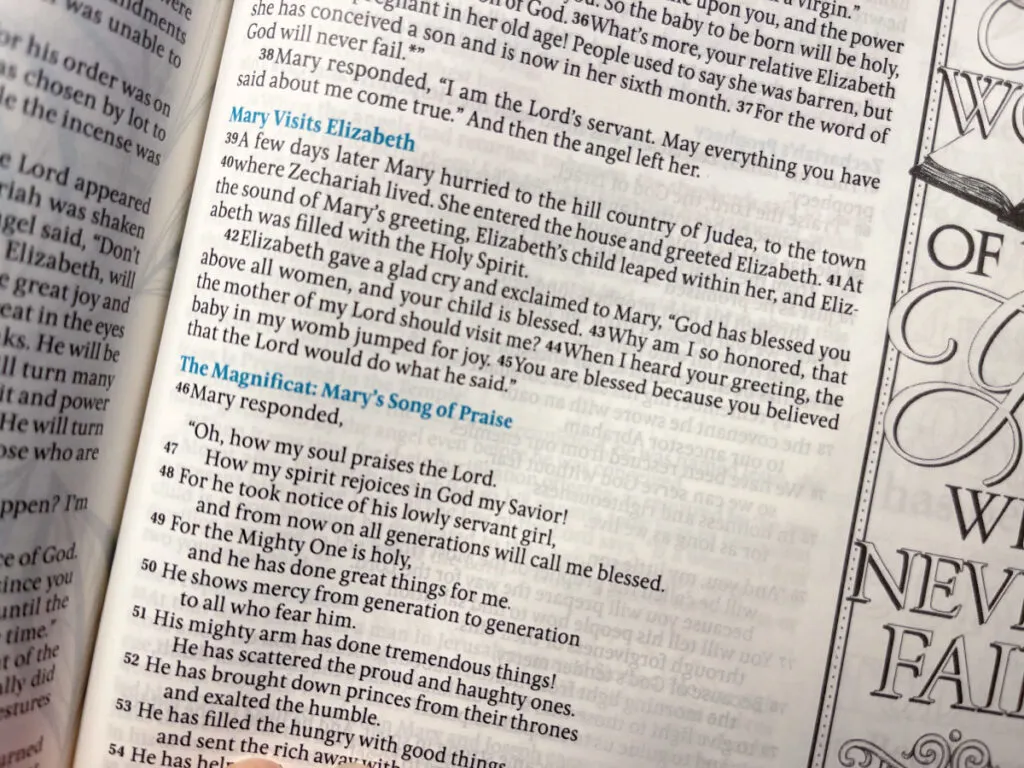 30. Luke 1:45
"Blessed is she who has believed that the Lord would fulfill his promises to her!" NIV
31. Psalm 145:4
"Let each generation tell its children of your mighty acts; let them proclaim your power." NLT
32. Psalm 4: 7
"You have given me greater joy" NLT
You Might Also Like: How Much to Spend on a Baby Shower Gift – Etiquette and Advice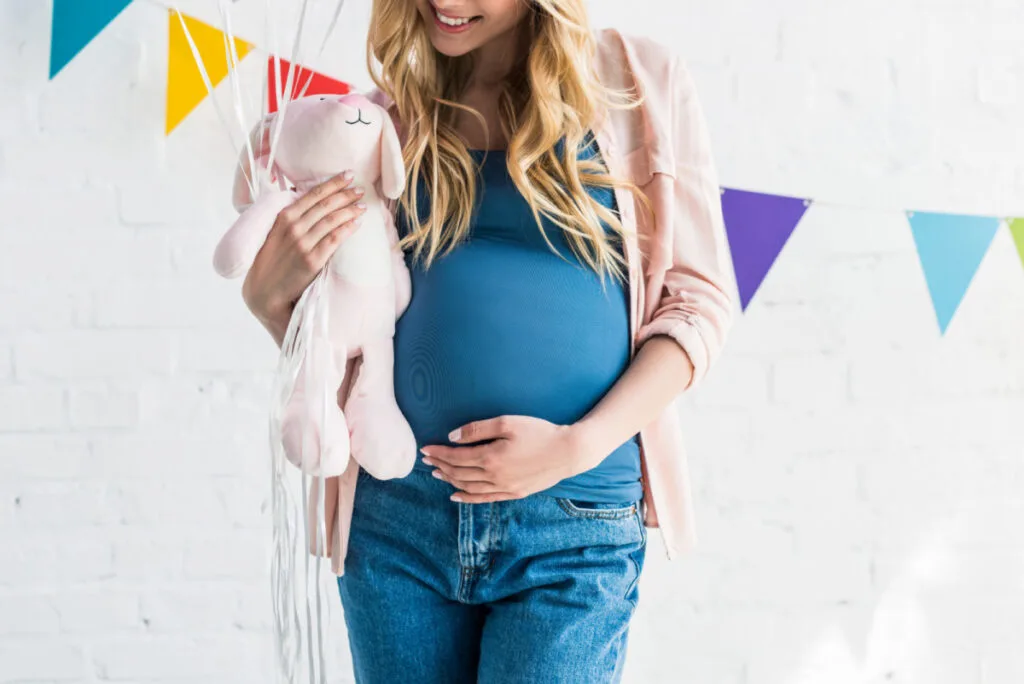 Baby Shower Blessings from Scripture
What a joy it is to celebrate a baby at a baby shower, and how much more precious and powerful the celebration is when it incorporates the timeless truth and words of God into this special occasion.
There is no better time to speak blessings over mom and baby than even before the child arrives.
God's Word never returns empty or useless but always performs what He purposes. There is no more powerful way to welcome a baby into the world than to surround him or her in the Word of God.
As you celebrate this newborn, we're celebrating with you!
Read Next: How to Throw a Baby Shower for a Minimalist Mama (12 Tips to Keep It Simple)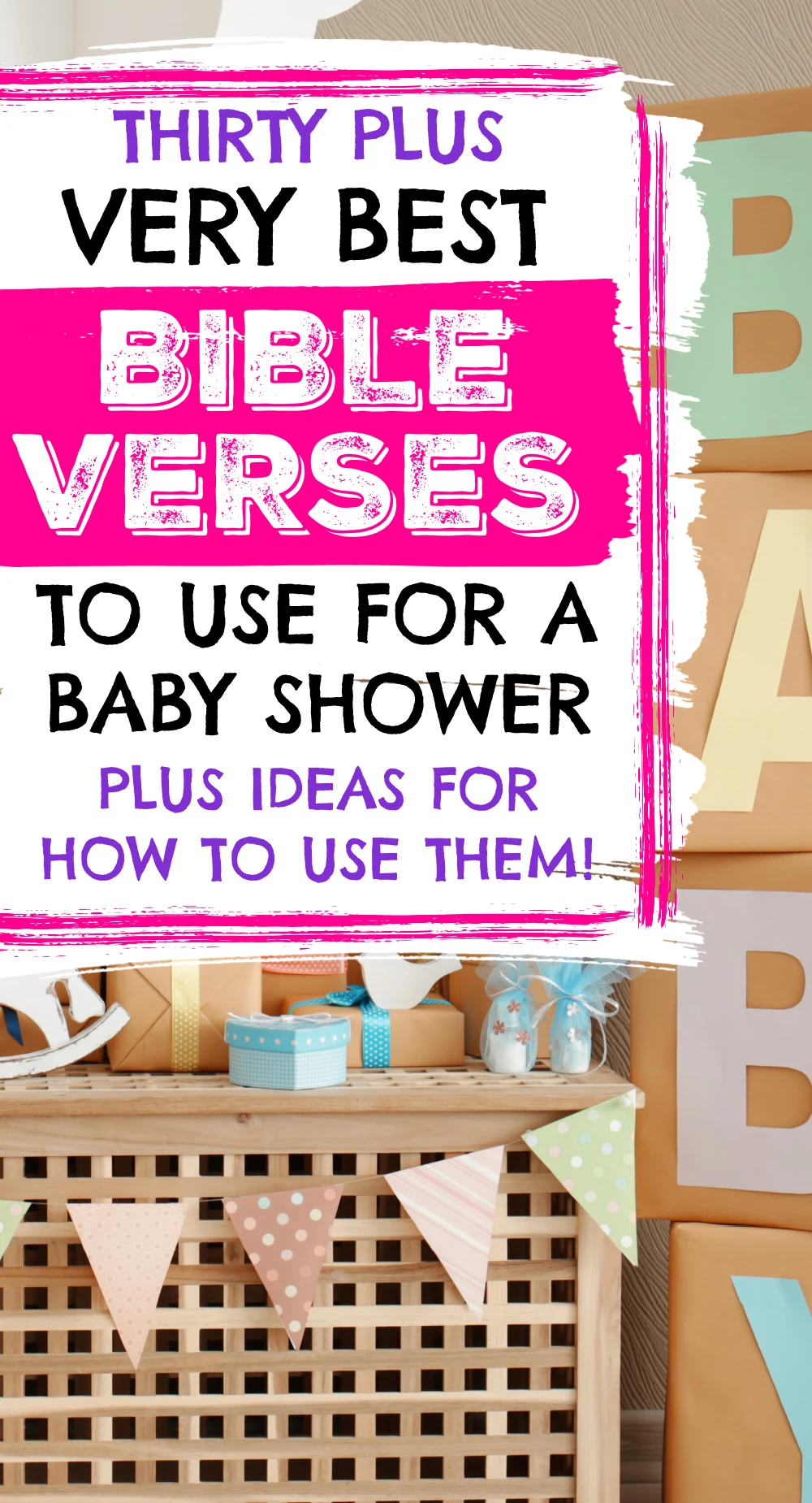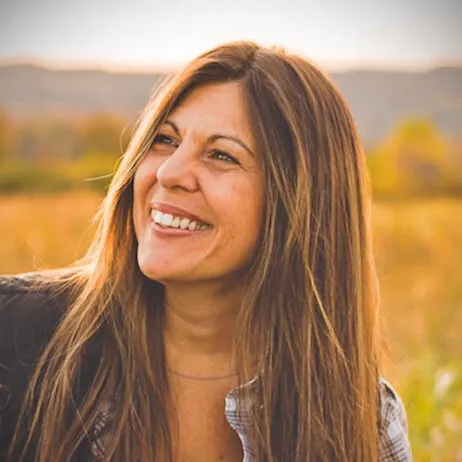 Kate is a former high school English teacher and current SAHM to her 5-year-old twin boys. A lifetime New Yorker recently transplanted in Tennessee, she keeps busy by learning her new way of life in the South, doing home decor and DIY projects, blogging at A Hundred Affections, substitute teaching, and figuring out how to survive in a house outnumbered by boys. And she loves Jesus very much.