Inside: Waiting to get pregnant is hard and disappointing and faith-shaking. These 9 Bible verses for trying to conceive will sustain you and comfort you as you try to let go and trust God on your TTC journey.
Trying to conceive can be simultaneously exciting and downright devastating depending on what time of the month it is.
You start each month excited and eager to try to get pregnant, then ovulation comes and goes, and finally, the dreaded two-week-wait.
Anxiety and symptom watching.
More anxiety.
Then once again you get your period.
You see, I know this scenario well. We tried to conceive our first daughter for nearly 2 years (that was ROUGH).
And currently, we are almost 1 year out from miscarrying what was to be our second child, and we are eagerly – impatiently – waiting for what the Lord has in store for our family.
These verses have been a lifeline for me during these times of waiting on God's timing for our family.
I know that God is faithful to do the same for you!
Related: Practical TTC Tips from a Woman Who's Been There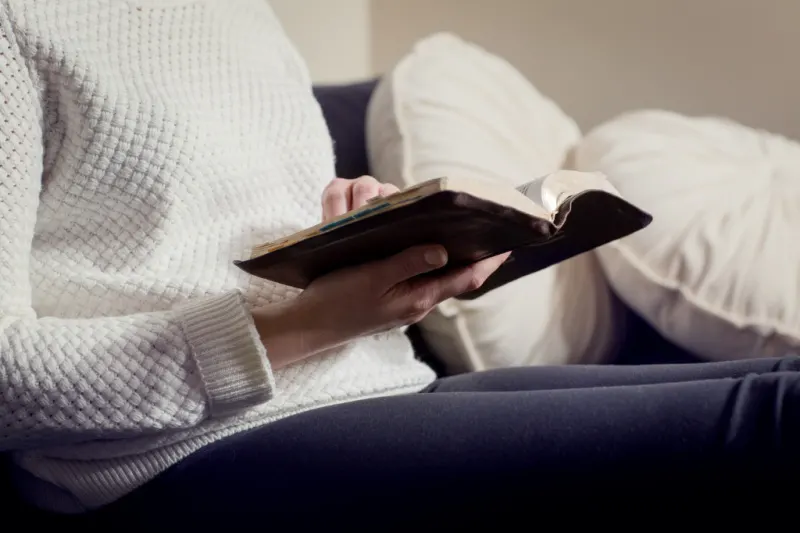 Why Does Trying to Conceive Have to Be So Hard?
THIS POST PROBABLY CONTAINS AFFILIATE LINKS. AS AN AMAZON ASSOCIATE, I EARN FROM QUALIFYING PURCHASES. YOU CAN READ OUR FULL DISCLOSURE POLICY HERE.
I feel like I've been (in one way or another) waiting to get pregnant for most of my marriage.
I have constant baby fever. Since… well, always.
I just love babies, and kids, and being motherly.
I love being pregnant and giving birth. After my first baby was born I knew I was in trouble.
My doctor even mentioned that I should have lots of children because of how much I love being pregnant and how well my natural birth went.
But it's not easy for me to get pregnant.
How is that fair, right?
Regardless of how much I have wanted a baby over the last 4 years, God has chosen to let me wait on His timing. And, in retrospect, I am humbled by and amazed at His PERFECT timing.
God knows what He's doing – big shock.
But, that doesn't make the waiting any easier.
It's like some kind of switch is turned on in a woman's mind when she decides to try to conceive. And, it hurts.
It hurts every month when things aren't working out.
The two-week-wait is painfully slow. And, the waiting of it all is just straight-up crappy.
I'm so thankful for God's word – I am especially grateful in times that I'm waiting on God. He knows our every hurt, collects each tear, and sings over us.
These are the 9 Bible verses I kept coming back to over and over again while we were trying to conceive. I know that God will use these verses to comfort and uplift you, too, while you wait on Him.
Related: 21 Verses for Infertility to Offer Comfort and Hope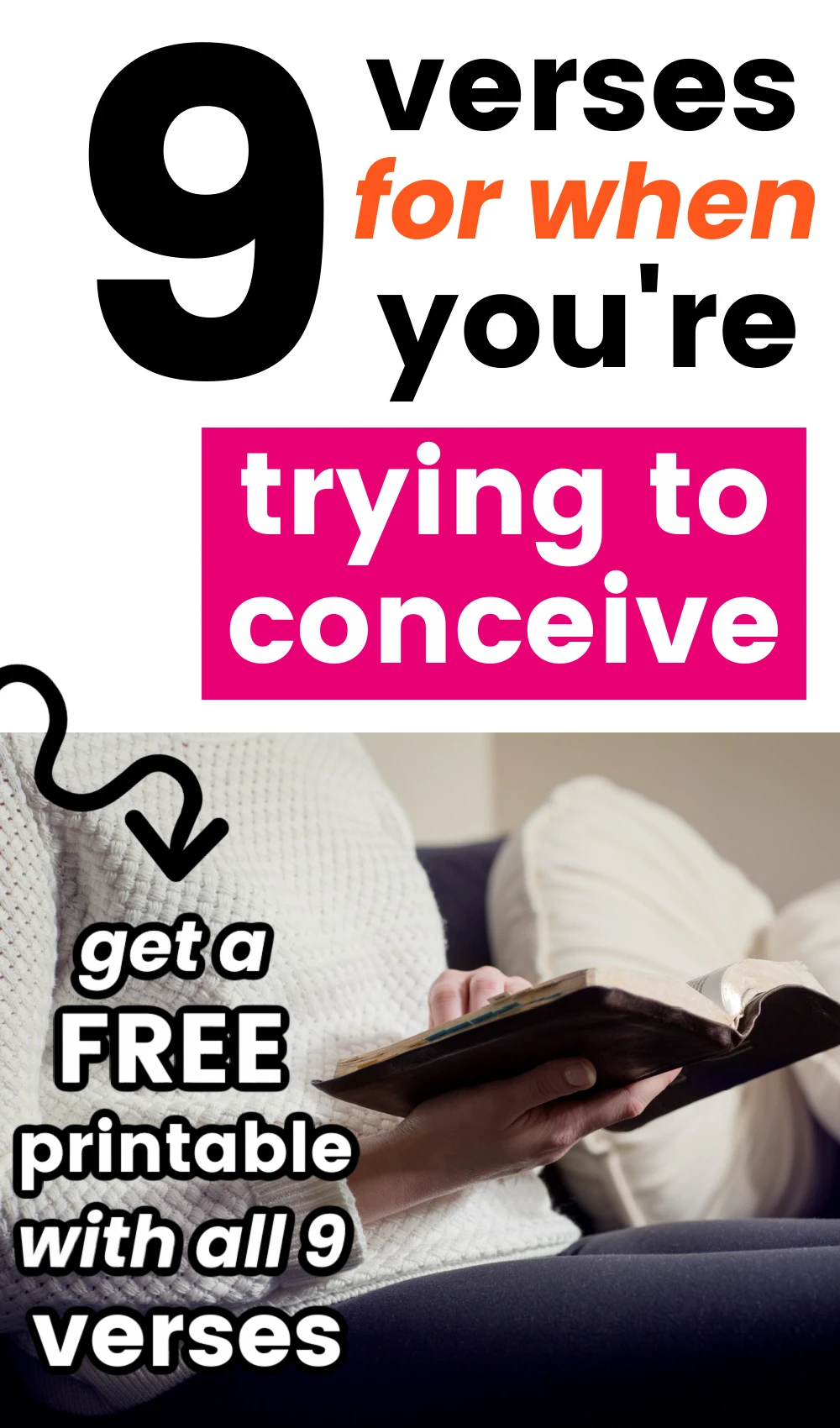 9 Bible Verses for Trying to Conceive
Head to the bottom of the post to download your beautiful free printable with all 9 verses. No e-mail address required!
Perfect for keeping with your Bible and journal or anywhere you will see it regularly.
1. 1 Peter 5:6-7
Humble yourselves, therefore, under the mighty hand of God so that at the proper time he may exalt you, casting all your anxieties on him, because he cares for you.
2. Zephaniah 3:17
The Lord your God is with you, He is mighty to save.
He will take great delight in you. He will quiet you with His love.
He will rejoice over you with singing.
3. Psalm 91:1-4
Whoever dwells in the shelter of the most High will rest in the Shadow of the Almighty. I will say of the LORD, "He is my refuge and my fortress, my God, in whom I trust."
Surely he will save you from the fowler's snare… He will cover you with His feathers, under his wings you will find refuge; his faithfulness will be your shield…
4. Psalm 55:22
Cast your cares on the Lord and he will sustain you; he will never let the righteous be shaken.
5. Ecclesiastes 3:11a
He has made everything beautiful in its time.
6. Psalm 5:3
In the morning, Lord, you hear my voice; in the morning I lay my requests before you and wait expectantly.
7. Psalm 23:4
Even though I walk through the valley of the shadow of death, I will fear no evil, for you are with me; your rod and your staff, they comfort me.
8. 1 Chronicles 16:11
Seek the Lord and his strength; seek his presence continually!
9. Psalm 16:11
You make known to me the path of life; you will fill me with joy in your presence, with eternal pleasures at your right hand.
Related: The Best Bible Verses for Miscarriage and Pregnancy Loss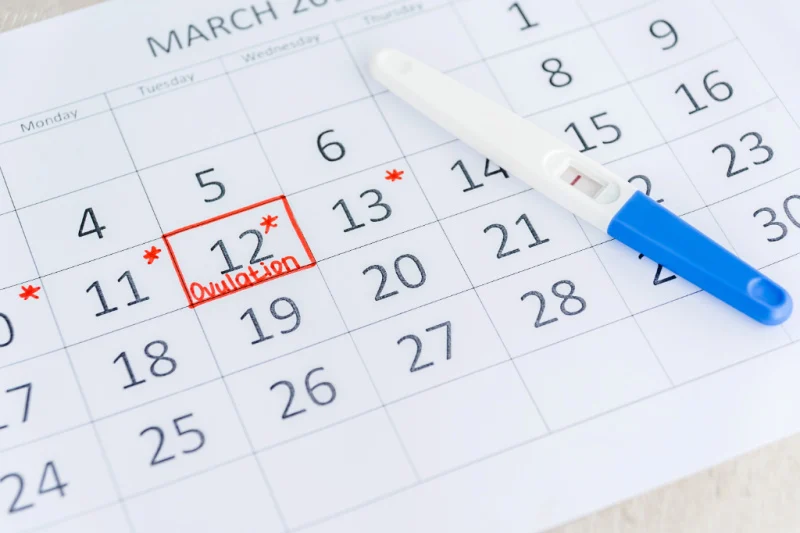 Trust Him on Your Trying to Conceive Journey – He's Got You
Over and over again I've seen the faithfulness of God in my life, how his timing really is better than mine.
Trust Him: He wants good things for you more than you want them for yourself.
Sister, God is faithful – even now, while you are still waiting for a baby.
My prayer is that He holds you close while you wait.
Click the image immediately below to download your free printable with all 9 Bible verses for trying to conceive.
Read Next: 17 Verses to Pray Over Your Husband (+ Free Printable)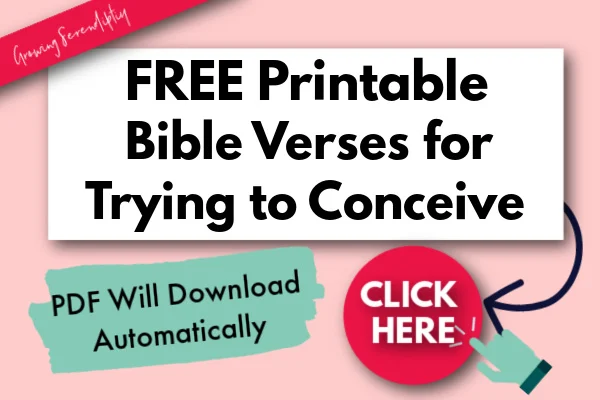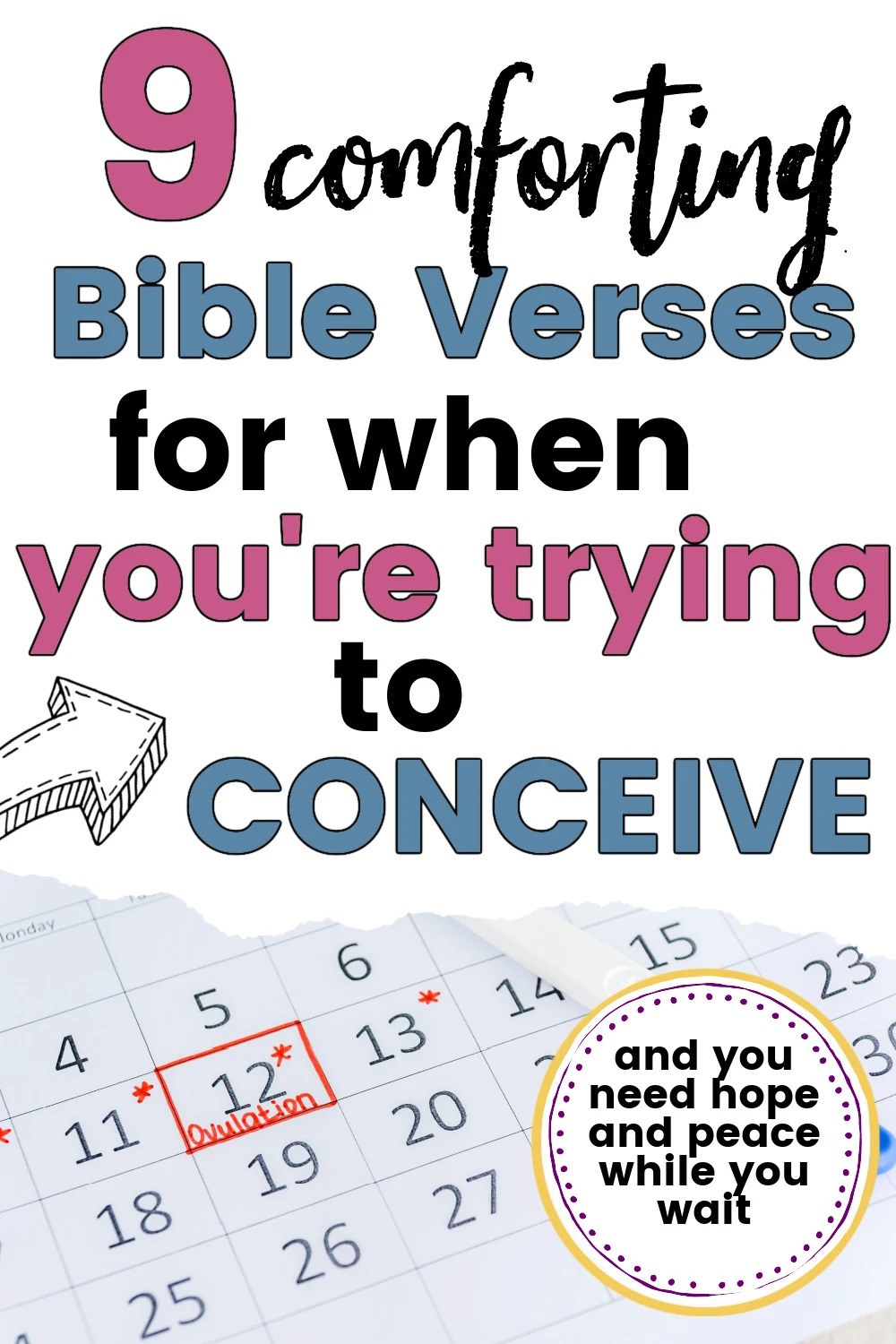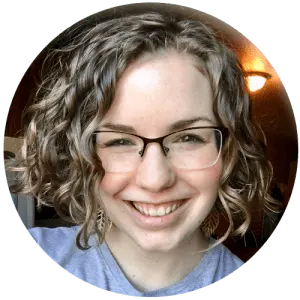 Kenzie lives with her husband and daughter in beautiful Lancaster County, Pennsylvania. She's wrestled with infertility, survived a miscarriage, and is overjoyed to finally be a mama to her sweet baby girl she thought she'd never have. She especially loves helping moms who have had miscarriages find hope after loss.