Inside: You've been invited to a baby shower…but your budget for gifts is tiny. Don't let that stop you from celebrating that baby! There are several inexpensive baby shower gifts that are both affordable and practical. Anything on this list is guaranteed to be a winning gift (and if it's not? well, that's what gift receipts are for).
It's always a joy to celebrate a new life coming into the world. As someone who struggled with miscarriages and infertility, I believe, without a doubt, that every single life is an absolute miracle, a wonder that deserves to be celebrated.
But sometimes a baby shower invite can bring on a little anxiety if you're struggling financially.
I mean, can you even get a decent baby shower gift for $20 or less? Will you look cheap?
Let me be the first to tell you that there are SO many quality, practical baby shower gifts that won't break your budget. To further assuage your fears or embarrassment over choosing an inexpensive baby shower gift, here are a few thoughts…
Babies grow sooooo quickly, so it makes total sense NOT to spend a lot of money on something that will only be used for a short period of time. Plus, there are so many practical gifts that a new mom desperately needs that are rather inexpensive.
I'll admit, maybe these gifts aren't always the ones that get all the 'awwwws' at the baby shower, but trust me, in the middle of the night or on those long days, that mom will be so grateful for those much-needed, practical items.
And finally, it should totally go without saying (but I'll say it), it truly is the thought that counts.
An inexpensive gift in NO way minimizes your enthusiasm for this new baby.
A gift received should never, ever be judged, no matter how small or inexpensive. And most moms will be appreciative of any gift that comes their way, especially if it's a practical one.
Related: The Best Gifts for Expecting Dads – Top 10 Practical Ideas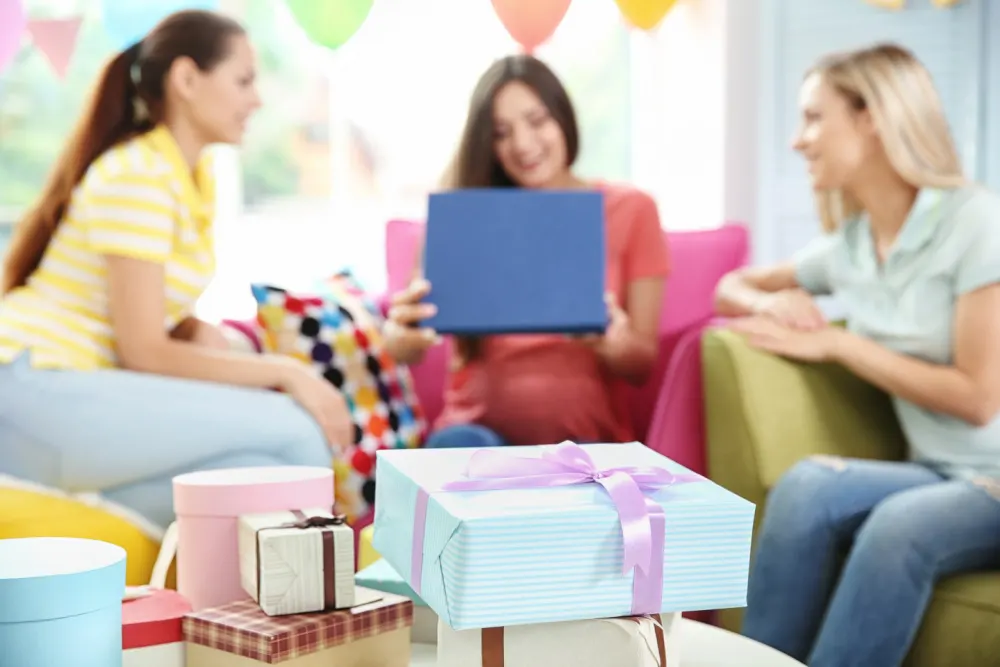 Inexpensive Baby Shower Gifts: 25 Ideas for $20 or Less
THIS POST PROBABLY CONTAINS AFFILIATE LINKS. AS AN AMAZON ASSOCIATE, I EARN FROM QUALIFYING PURCHASES. YOU CAN READ OUR FULL DISCLOSURE POLICY HERE.
I got a lot of these ideas from my own Amazon order history – meaning, I had to purchase them during my sons' first year. because these were things I didn't register for. I didn't know I needed them!
Chances are, the same will be true for your new mama friend.
And don't be afraid to choose something that will be useful for the baby in the upcoming stages: 3-6, 6-9, 9-12 months, and even beyond.
Lots of people buy all the newborn things, but mamas move on from that stage rather quickly and end up needing quite a few other items for those older ages.
Related: 15 Things to Do at a Baby Shower Besides Games
1. Low-Priced Baby Registry Items
This is definitely where you want to start. Most moms-to-be will include inexpensive items on their registry.
It's smart to peruse the list and see if there are any specific items mom is requesting that fit within your budget!
2. Diapers
A mom can NEVER have enough diapers. You can also include later ages and stages in this gift as well. They certainly will not go to waste.
Just make sure to include a gift receipt in case mom needs to exchange them for a different size later, or baby ends up being allergic to whatever brand you choose.
When in doubt, stick with Pampers or Huggies. There are frequently amazing sales on these at Target, and for most moms, this is an easy place to return or exchange items.
Related: Should You Put Diapers On Your Baby Registry? The Pros & Cons
3. Wipes
Right behind diapers are wipes. There is a LOT of poop and pee and puke in those early months and years.
Baby wipes are ALWAYS needed! My sons are 6 years old, and we still have wipes around the house on the regular.
Huggies wipes are hands-down superior to Pampers. The Simply Clean ones are sturdy and fantastic.
4. Plain White Onesies
There are days when a mama goes through soooo many outfits. Sometimes, it's just easier to throw on a plain white onesie or use it to layer underneath.
You can gift any and all of the baby ages with this one. Although if you go with Gerber – one of the more popular brand for white onesies – SIZE UP, as they tend to run small.
5. Board Books
Even as young infants, babies love to look at the colors and shapes inside board books. Turning those thick pages even helps develop their motor skills.
Having a large supply of board books on hand goes a long way for not only entertaining but future literacy as well.
Plus, babies are hard on books, so parents will likely want to own board books instead of borrowing them from the library.
Or you might end up rebuying them in the future (Sandra Boynton books are always worth another $5 to have in your home library).
Related: The Best Board Books for Babies Under 1
6. Clearance Clothes for the Next Stage
If you know the gender of the baby, clothes that are on clearance now are perfect for next season!
For example, if fall clothes are on sale now, do a little math, figure out how old the baby will be next fall, and buy accordingly!
(Pro Tip: Zippers are easier than buttons, especially for middle of the night changes, and pretty much any other time.)
7. Baby Toiletries
Diaper cream, baby bath soap, baby powder, baby lotion, sunscreen, teething gel, etc. all are things new mamas need! This can be a super-practical gift basket idea as well.
Check the registry first to see if she has any preferences in this area, especially if she's an organic-type mama. When in doubt, stick with non-toxic, safe brands like Puracy or Boudreaux's.
Editor's Note: I LOVE Puracy's Baby Shampoo & Body Wash. I still use it for ALL of my kids, right up to age 11. You can add large pouch refills (yay for less plastic!) to your Amazon Subscribe & Save.

It's a great gift to introduce new moms to a nice-smelling, non-toxic product, especially to help her avoid the ever popular Johnson & Johnson baby products, which unfortunately include toxic ingredients.
8. Bandana Bibs
Those little ones are messy long before they start to eat real food. Having plentiful fresh bibs is always appreciated.
These bandana bibs are not only adorable but thicker to absorb drool and protect the clothes underneath, avoiding unnecessary changes.
These were a huge help with my boys!
9. Muslin Swaddle Blankets
I loved having many of these on hand with my sons. They are perfect to cozy up in the car or on a walk, to lay on the grass, cover up while breastfeeding, or just another layer of protection over the shoulder.
These lightweight blankets are a staple, for sure.
10. Pacifiers
If the new mom has indicated that she will use a pacifier, these are always needed. Check the registry to see if she's picked a brand she likes.
But here's a pro-tip: if there are glow-in-the-dark versions like THESE, grab them! It was a lifesaver (and sleep-saver) when my boys were able to find their own pacifiers in the middle of the night.
11. Pacifier Clip
These are so helpful when baby is small!
They come in several more natural, aesthetic varieties like this wooden one, and it's a helpful little buddy that makes the pacifier easy to find while helping it stay put.
Lost pacifiers are no fun, especially if it was a favorite OR your last one.
12. Zutano Booties
My sons never wore shoes during their first year. Besides looking cute, shoes are really not necessary before babies start walking.
These booties (this specific brand) were amazing – they stayed on and were warm and cozy. Loved these!
There are lots of colors to choose from, and they are available in both cotton and fleece.
13. Podee Hands-Free Bottle
This was my absolute favorite baby gadget! Instead of trying to prop the bottle for the baby as he or she gets a little older, this bottle stands up and has a tube to the nipple so it can be positioned for self-feeding.
I absolutely adored this bottle, especially since I had twins.
14. Nose Frieda
It's inevitable that colds will come – it's so sad to see babies struggling when they don't know how to blow their noses.
Nose Frieda to the rescue! Soooo helpful in sucking those boogers out.
15. Hooded Towels
The cute little animals on these hooded towels are just the sweetest. They are great for after the bath, the pool, or any outdoor water fun.
I highly recommend skipping the newborn/baby hooded towels and grab the kid-sized hooded towels, instead. You'll use them for years to come.
Editor's Note: We still have our hooded animal towels to this day. They have been handed down from kid to kid until around age 9, when older kids start to outgrow them.
16. Velcro Swaddle Blankets
Most babies sleep better during those first months when they are all swaddled up, with their arms immobile.
Trying to blanket-swaddle in the middle of the night is a tall task for a sleep-deprived mama; a premade swaddle with velcro like these ones help so much!
17. Sleep Sacks
Sleep sacks were lifesavers for my sons once we moved out of swaddles. Infants move around so much that blankets never stay on (in addition to being a crib hazard).
Sleep sacks are the perfect solution, especially once they outgrow those swaddle blankets.
My sons both wore sleep sacks well past 3 years old, so don't be afraid to size up when buying this item.
18. Stroller Hooks
Many times, it was easier to bring my sons into the store in a stroller rather than use a shopping cart. Having a mechanism to hook bags to the stroller helped a ton with limited storage space in the actual stroller.
Stroller hooks also great for going on walks, to the park, at the mall, or when you're in multiple stores using the stroller.
19. Cushy Door Closer
This is SUCH a handy little item. It goes around the door near the knob so the baby isn't awakened by the 'clicking' sound. It's GENIUS.
Personally, I think these amazing inventions are even more essential when you travel and are staying with non-sensitive-to-babies people. You know, the ones who noisily open and close doors and ignore all the clicking.
Best part? It's around $10. The perfect inexpensive baby shower gift.
20. Noise Machine
We always used a heavy-duty noise machine with our twins, and we still do. This is incredibly helpful when living in a small (or noisy) house, especially if there are other children.
And if you're a city-dweller, noise machines are a baby essential.
It puts the baby into a deep, sound sleep while allowing the rest of the family to go on with life as usual.
21. Suctioned Mini Mat or Plate
These mats/plates are perfect for when baby begins to incorporate solid food. The mat or plate stays put while allowing you to plate a variety of food out.
22. Tummy Time Play Mat
Tummy time is so important for newborns.
Having an engaging play mat like this one can help make that time a little less boring and offer both stimulation and developmentally-appropriate play.
And the one mentioned above is surprisingly affordable!
Related: Top 12 Minimalist Baby Toys for Year One and Beyond
23. Milestone Cards
Milestone pictures are all the rage these days, and if it's mom's first baby (hence the baby shower), you're sure to remember to take those monthly pictures religiously.
The milestone swaddle blankets are amazing, but over $20 (if you've got a little more room in your budget, THIS one looks amazing).
These milestone wooden discs are engraved with each month milestone and are a great affordable option.
24. DIY Gifts
If you are into DIY, those gifts are always so special, whether it is a crocheted blanket, homemade baby lotion or wipes, or nursery decor, like a name banner.
Think through your skill set and see if there's a creative, but practical gift idea just waiting.
25. Stuffed Animal
I'll be real: with this one, you're going out on a limb a little. There's not guarantee mom will love the one you choose.
But you can go for it if you want, because stuffed animals are super affordable, and what child doesn't need a favorite stuffie that's been with them since birth?
26. Gift Cards
There is no shame in gifting a gift card in any dollar amount. You can go beyond the mama's registry store to include cards to Amazon, Target, Walmart, grocery stores, restaurants for after baby, etc.
Any of those will help a new mama out big time.
Related: 20 Best Gifts for Your Newly Pregnant Friend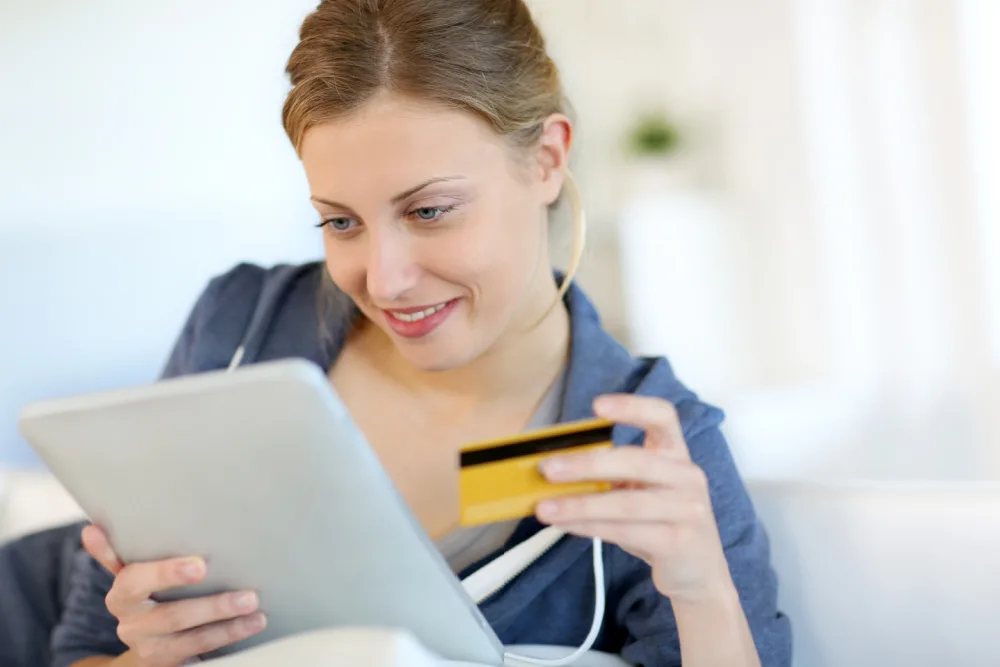 Bonus Tips for Saving Money on Baby Shower Gifts
If you need a few tips on how to save even more while shopping for baby shower gifts, here are a few strategies to try!
Organize a Group to Purchase a High-Ticket Registry Item
If none of the items above appeal to you, try spear-heading a group gift. This can work really well with a friend group or co-workers.
When 7 or 8 people contribute that $20 to a car seat or crib, everyone's name goes on the gift and gets that feeling of satisfaction in giving a bigger, practical gift.
Related: How Much to Spend on a Baby Shower Gift – Etiquette and Advice for Every Situation
Price Compare Registry Items
If you are shopping from the registry, do a quick price comparison at other stores for the same item. You may be able to find it cheaper or on sale instead of purchasing from the place the mommy registered at.
OR places like Target will price match with any of these competitors, so you may be able to purchase the item from a Target baby registry at a lower price.
Just make sure to mark it purchased on the original registry to avoid duplicate gifts.
Price Compare All Online Items
Along those lines, if you're shopping online, it's easy to do a quick comparison for really any item – diapers, wipes, etc.
If you do a quick search and hit the 'shopping' tab, you can easily see who is offering the best prices. The Honey extension is great for this and for trying coupon codes!
Shop Inexpensive Brick and Mortar Stores
If you prefer to shop in person, you don't just have to go to expensive department stores or even the registry store.
You can find sales at inexpensive places like Target, Walmart, TJ Maxx, and Burlington. I've even found fabulous baby and clothing items at Kroger!
Scour Clearance Sections
Don't forget to peruse through the clearance sections in these stores as well, not just for clothing but other baby items as well.
I've found lots of random items in those clearance aisles – and sometimes you hit the jackpot for baby gear as well. Usually, items are priced to sell – around 50-70% off.
Check Facebook Marketplace or Ebay (for New Items Only)
While it's usually not in good taste to give used items at a shower, you can often find brand new items, unopened and still in the box, on Facebook Marketplace or in local groups.
Often, families buy something and receive the same thing as a gift, resulting in duplicates. Or, they purchase or receive an item that isn't exactly what they wanted.
This is a great chance to get a brand new item for a discounted price.
Related: 40 Newborn Baby Essentials for the First Three Months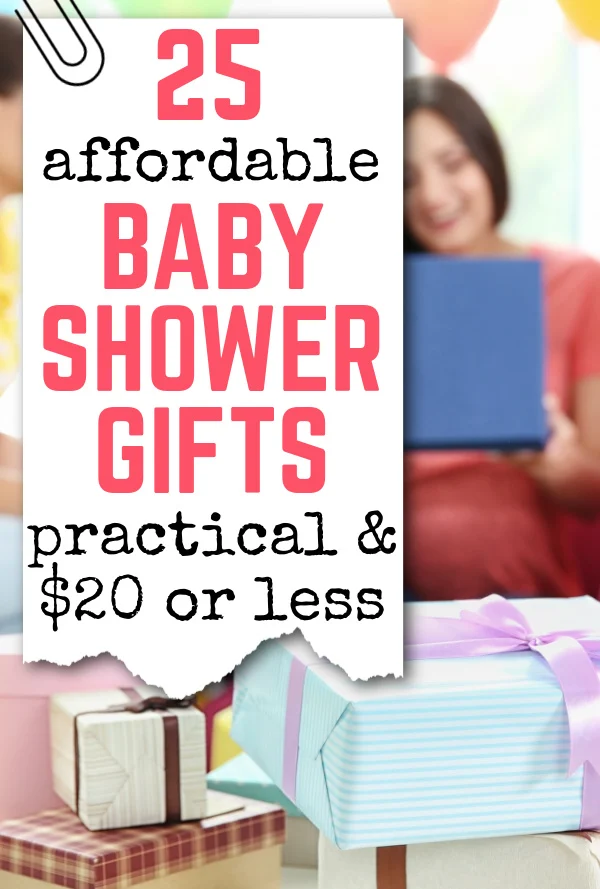 Inexpensive Baby Shower Gifts Are More Than O.K.
We all have our reasons for needing to go frugal on gifts. And that's totally fine.
Chances are, this new baby will literally be showered with an abundance of gifts, and anything you bring to the table will be welcomed and appreciated. You do NOT need to feel guilty for the price tag on your gift.
Go to the shower, sprinkle that baby with sincere love, enjoy some delicious baby shower treats and enjoy celebrating this new life!
Related: How to Throw a Minimalist Baby Shower – Tips for Keeping It Simple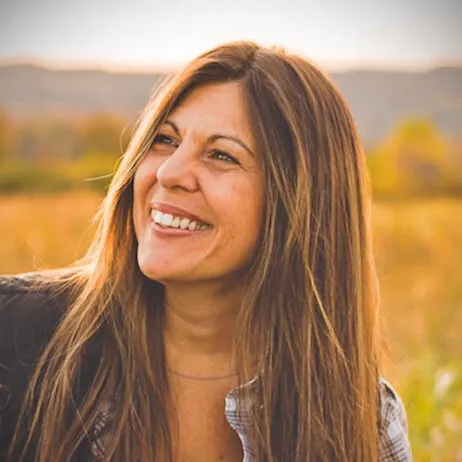 Kate is a former high school English teacher and current SAHM to her 5-year-old twin boys. A lifetime New Yorker recently transplanted in Tennessee, she keeps busy by learning her new way of life in the South, doing home decor and DIY projects, blogging at A Hundred Affections, substitute teaching, and figuring out how to survive in a house outnumbered by boys. And she loves Jesus very much.