Inside: Want to skip all the baby clutter that everyone wants to throw at you the second they know you're having a baby? You and me both, sister. This is your go-to guide to a minimalist baby registry because it IS possible to do mom life with less stuff.
Babies come with things. So.many.things.
At least, it sure does seem that way.
Or could it be that we are just conditioned to buy all.the.things when we see that + sign on the pee stick?
Then there's our friends and family who ALSO like to buy us all.the.things.
I'll admit, it's true: much to my dismay, babies do require things.
They require a safe sleep space, baby clothes, diapering supplies, feeding accessories, and a car seat (you literally can't bring a baby home from the hospital without one).
But thankfully, as so many moms are realizing, babies don't require all.the.things.
So what if you decide you don't want or need all.the.things?
If that's the case, what DO you need? That's where we come in.
We're going to tell you exactly what you need on your minimalist baby registry, at least if you want to skip the baby clutter trap.
But first, let's get your baby registry up and running.
Related: How to Throw a Perfectly Minimalist Baby Shower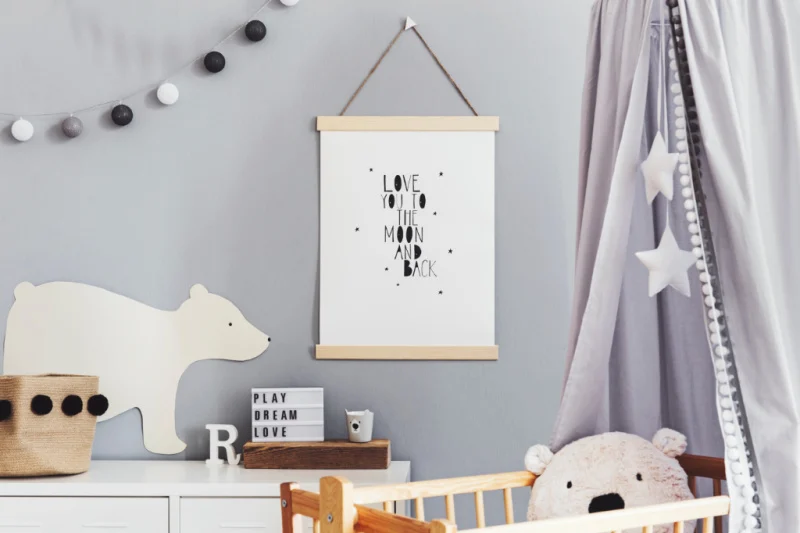 Where to Set Up Your Minimalist Baby Registry
THIS POST PROBABLY CONTAINS AFFILIATE LINKS. AS AN AMAZON ASSOCIATE, I EARN FROM QUALIFYING PURCHASES. YOU CAN READ OUR FULL DISCLOSURE POLICY HERE.
The numero uno best, by far, place to set up a baby registry is Amazon.
I know, I know. Amazon seems like the antithesis to minimalism sometimes, but especially after Babies R' Us closed, it's the best option. Setting up a registry on Amazon is simple – and convenient – and perfect for busy moms-to-be.
It can all be done on the app or website with a few taps or clicks, from the comfort of home.
No more running around the store frantically scanning things with that unwieldy price gun they give you.
Is that even a thing anymore?
Well, if it is, it definitely doesn't need to be.
Amazon is where it's at. (But if you want alternatives, check out THIS article with baby registry tips for more ideas.)
The selection is unbeatable. The prices are often the best. And everyone who will be buying the things ON your registry knows these things, and probably have an Amazon Prime membership already.
Here are just a few of the awesome perks you'll access when setting up an Amazon baby registry.
FREE Welcome Box – a surprise box for mom and baby filled with items (up to a $35 total value!)
Universal Registry – add any item from any site to your Amazon baby registry with Universal Registry
Completion Discount – you'll receive a 10% discount on items left on your registry (15% for Prime members)
Free 365-Day Returns – enjoy free returns for a full year
Group Gifting – family and friends can go in together and chip in for a pricier item on your list
And it couldn't be easier to get set up. Head on over HERE to create an account or sign in and get started.
Just follow Amazon's directions, and use the list below as a guide to help you decide what to put on your registry as you're setting it up.
Now that we've covered where to set up your registry, let's look at what you should put on your list.
Here are 15 items a minimalist baby registry usually includes.
Related: 30+ Things to Do Before Baby Arrives (FREE Printable)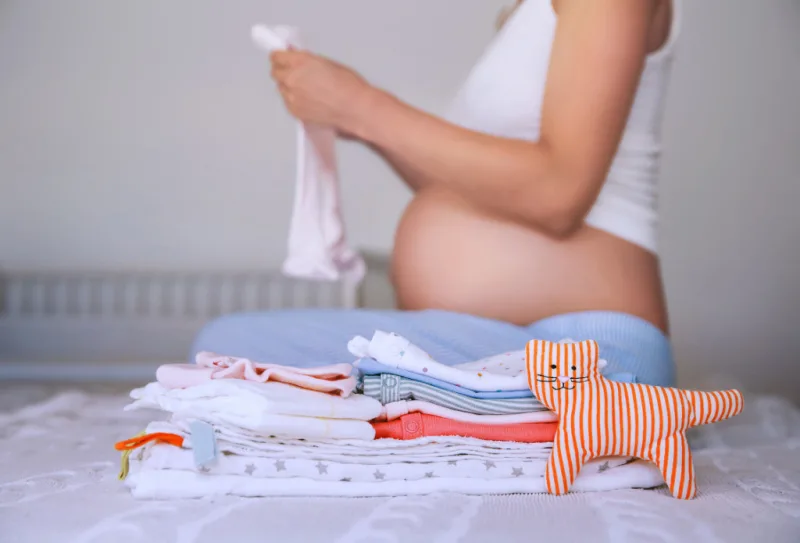 What to Put on Your Minimalist Baby Registry: Just 15 Items
Yes – I said just 15!
I know, it's not a lot, but it's a good place to start. You can always add other items later on if you want to make your registry not quite so extreme.
1. Diapers & Diapering Supplies
No explanation needed here: diapers and diapering supplies are important.
Whether you choose cloth or disposables, you'll want something to keep baby's cute bum covered (unless you decide on elimination communication, which some moms swear by!).
When adding diapers and supplies to your registry, there are a few important tips to remember.
Don't add too many of each kind. You don't know if your little one will end up having an allergy or being sensitive to a certain brand or style.
Use Amazon's generous 365-day return allowance to send back any that don't work for you.
Personally, I swear by Luv's diapers. We've tried the expensive brands. We've tried generics. Luv's are low-cost and SUPER effective (and their commercials are on point – just saying.)
Also, don't forget wipes. Trust me, you'll use wipes for everything – hands, faces, feet, quick spills, in the car, spot cleaning, and more.
My youngest is 4, and we still buy wipes every week at the grocery store.
Lastly, when it comes to diapering supplies, let's talk diaper rash cream.
I'm partial to plain old Aquaphor or Vaseline, and occasionally coconut oil (coconut oil works for everything – lemme tell ya!), but other moms have their own preferences.
Desitin and Boudreaux's Butt Paste are two popular brands. For mamas who would rather go the natural route, Burt's Bees Baby, Earth Mama, and Weleda are a few good ones.
Pro Mom Tip: Apply diaper rash cream after EVERY nighttime diaper change in the first month of your baby's life. That way, if your baby does happen to poop a little bit, but she goes back to sleep, and YOU desperately need more sleep (um, YES), you can go back to sleep without fear of her little bum getting sore.
An Alternative Opinion: Should I Put Diapers on My Baby Registry? The Pros & Cons
Editor's Note: Diaper brands don't seem to matter all that much. Every mama has her favorite for one reason or another.

But wipes? Brand matters, friend. Pretty much every mom I know swears by Huggies wipes.

We get this box of nine in bulk every few months with Amazon Subscribe & Save (you get a 20% discount if you are part of Amazon Family).

Pamper's wipes are HORRIBLE – you go through an entire pack with a couple of diaper changes. Steer clear!
2. Baby Grooming Kit
So, June (the mama who makes this fantastic site all come together!) has her own thoughts about baby grooming kits.
In this post on minimalist baby essentials, she recommends NOT to buy your baby's grooming supplies together in a premade kit.
I humbly disagree. Here's why.
Now don't come at me. June is a treasure trove of wisdom for minimalist mamas (really, all mamas) – after all, she has 5 little ones!
But, it's okay to have different opinions on this kinda thing.
No matter where you land on this issue, there are a few essentials you do need.
And my opinion is that it's nice to have all these essentials (nail clippers, thermometer, bulb syringe, gum scrubber, etc.) in one preassembled package like THIS one so I don't have to try to think about buying all of it separately.
Bonus – often these kits come in handy reusable containers to keep everything stored in one convenient place.
3. Sling or Baby Carrier
Moms are gonna have different preferences when it comes to slings and baby carriers.
I loved my mei tai wrap. Some moms swear by the Moby wrap, especially during the infant stage. Others want woven wraps. And there's a whole lotta moms who can't live without their Ergo (with a newborn insert for the first few months).
And some moms like different carriers for different ages and stages.
Do your research before adding a carrier to your registry, but be sure to pick at least one. These are an indispensable piece of baby gear you won't want to be without.
And know that if it doesn't work for you, baby carriers have great resale capability.
Editor's Note: I highly recommend putting a two different carriers on your registry – a wrap and an actual carrier, like the Ergo (my personal favorite).

People want to buy things for you, and as Amy mentioned, they have great resale value. That way you can figure out what you like, and pass on or resell what you don't end up loving.
4. Car Seat
A necessity for most, car seats range from simple to super fancy with all the bells and whistles.
Personally, I prefer a convertible car seat from day one because I hate lugging around the heavy infant seats that come with travel systems.
Some moms like the convenience of having a place to set baby down for naps while out and about, but science says that's not the safest option.
Not to say that travel systems aren't great. Being able to buckle baby up inside and then simply snap the car seat into the car or stroller is really handy.
Whatever type of car seat you prefer, be sure to add one to your registry.
They're a pricier item, but with Amazon's group gifting option, friends can chip in and buy it together.
And if they don't, remember, you get a discount on anything left on your list.
Related: Baby's Crying in Their Car Seat? 15 Ways to Stop the Screaming ASAP
5. Backpack Diaper Bag
Busy moms on the go need a good bag to carry the essentials.
Notice, I didn't say "everything, including the kitchen sink".
Just essentials.
Many moms pick a diaper bag based on how big it is….or how pretty…..or what's trending.
Moms in the know know that function beats style every.single.time.
Backpack diaper bags are perfect because they offer a hands-free option for moms who have their hands full.
No matter your taste, there's a backpack diaper bag out there for everyone.
Honestly, it doesn't even have to be a "diaper bag". Choose a backpack you like within your budget (be sure to check features – pockets are great! – and reviews), and you'll be good to go.
(Keep in mind when you choose a diaper bag that dad may be carrying it around as well at some point. Just sayin'.)
All that to say, you don't have to choose – function and style go hand-in-hand with a backpack diaper bag.
Related: The Minimalist Diaper Bag – How to Pack Less with Confidence
6. Manual Pump
If you already know you don't plan to breastfeed, you can skip over this one.
But, if you want to give nursing a go, a breast pump is a great thing to have on hand.
Speaking of hands, hand expression is an absolutely essential skill to learn. You never know when you're going to find yourself engorged and without a pump or a way to relieve the pain. Hand expression is something you want to learn….and pronto.
Now, you'll likely be provided with an electric breast pump through your insurance company (contact them for details and questions), but I found that I got far more use out of a manual pump.
These come at all price points, but the basic Medela or Lansinoh pumps are inexpensive, pack easily in the diaper bag, and are trusted names in the breastfeeding space.
You can also get a nifty little gadget like the Hakaa that allows for hands-free pumping while you nurse, or use it simply to catch leaking milk from the other breast while you nurse. Breast milk is liquid gold, my friends, liquid gold.
***While you're at it, don't forget a few other breastfeeding essentials like: nursing pads (Bamboobies makes awesome reusable ones) and comfy nursing bras and tanks. Another one is coming up…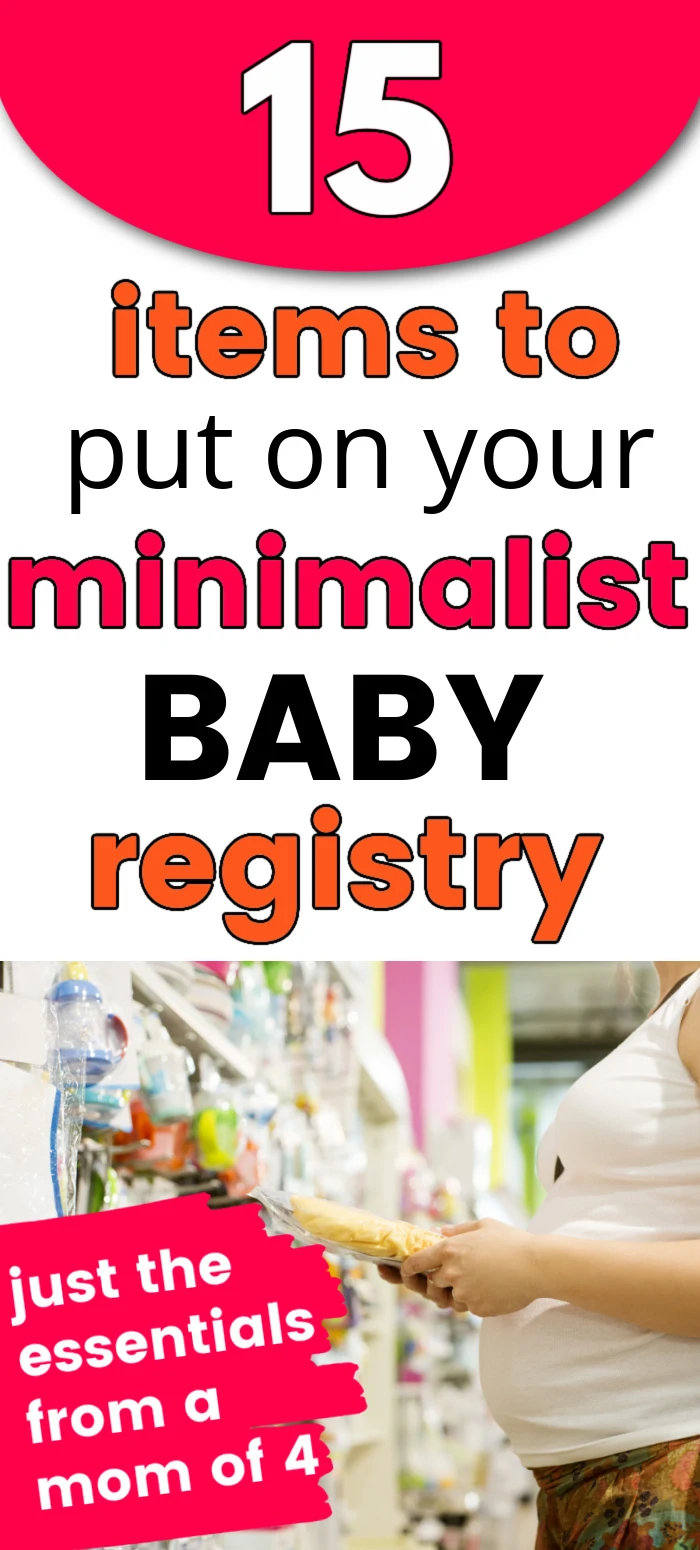 7. Nursing Cover
Some moms prefer the "two-shirt method" when it comes to breastfeeding in public. Admittedly, I do too. I find it's least cumbersome and offers discreet feeding without the hassle of wrestling a cover over baby's head.
However, in the very beginning, I didn't feel comfortable nursing without a cover, and it was important for me to have one packed at all times.
Moms have different preferences when it comes to covers. My personal favorite was the Dria. After a quick look on Amazon, it appears it's no longer available.
They make similar ones HERE. Bonus – these are incredibly affordable, multipurpose, and have great reviews!
Other moms like to use light receiving blankets. These have many uses too – swaddling, changing pad, burp cloth, nursing cover, sun shade, you name it.
Whatever your preference, having a cover will make those early weeks, when you're fumbling around and getting the hang of breastfeeding, so much easier.
Related: 20+ Best Gifts for Nursing Moms (Practical & Thoughtful!)
8. Bottles
This is going to be – like many things – an item that is highly subjective.
But pretty much every new mom needs bottles with her first baby because you don't know yet how often you'll pump, whether or not you'll use a bottle at all, etc., etc.
And, as with diapers, you won't know what works for your baby until they're here.
Dr. Brown bottles come highly recommended. We used Avent for my last baby who was bottle-fed with a specialized prescription formula (due to severe digestive issues) and really liked them. Other moms like glass bottles, or ones with an angled neck.
While you're at it, go ahead and add a bottle drying rack (THIS bamboo one poses less risk for developing nasty mold compared to the grass ones) and a bottle brush.
You'll need something to wash and dry bottle and/or pump parts with if you decide not to nurse exclusively.
Skip the bottle warmer and sterilizer though.
You can easily warm the bottle in a pot of hot water (or skip warming altogether – my babes did just fine on room-temp milk when we bottle-fed) and sterilize in a pot of boiling water (amazing what a simple pot can do!) or the dishwasher.
You Might Also Like: Bottle Feeding Essentials – What You Absolutely Need (& What to Skip)
9. Burp Cloths
These are a simple, but often overlooked, necessity.
You may not have a spitter, but you don't want to wait to find out until after you've got puke dripping down your hair, your back, and your pant leg while in public with no way to clean up.
Plus, burp cloths are handy for other things as well – mostly quick cleanups of any bodily fluid. You'll see 'em all once your little one makes their entrance.
I like both receiving blankets for burp cloths and also basic prefold cloth diaper inserts. These are inexpensive and can be found at your local Walmart (or Amazon, of course).
10. Boppy Pillow
Last, but certainly not least, when it comes to feeding accessories, I wholeheartedly recommend the Boppy pillow. This has been a mainstay in our home through all four babies.
After the first, it started getting packed in my hospital bag. It's way easier to use for breastfeeding support than flat, lumpy hospital pillows.
In the early days, it works well to position your little one for nursing. It allows for many different positions. It also provides support for c-section mamas who have tender tummies.
Boppy pillows work for bottle-feeding too. Especially for mamas of multiples. You can prop up two babies in two Boppys and feed both at the same time.
Other ways to use the Boppy – tummy time, baby lounger, neck pillow for mom. What creative ways have you used this nifty pillow?
Disclaimer – don't let babies sleep in the Boppy unattended. That's not its intended use and it isn't safe.
An added bonus – the covers are machine washable and come in tons of cute patterns!
11. Pack n' Play
Is this a necessity?
Maybe. Maybe not.
But, a safe place for your baby to sleep IS a necessity.
Some moms will opt to co-sleep.
And if that's you, awesome. Just follow recommended guidelines in order to keep baby safe.
Otherwise, you'll want a bassinet, crib, or some other safe sleeping apparatus.
Personally, particularly when room-sharing with baby, I prefer a simple Pack 'n Play. I like ones that include a changing table and a built-in bassinet.
The bassinet keeps baby close – at an easy-to-reach distance in those early months where night-waking to feed is frequent.
The changing table (and attached diaper caddy – great for supply storage!) offers a quick space to change diapers and get baby dressed. It's also a convenient place to sponge bathe newborns.
Even better, this multi-use piece of equipment folds up for travel.
This is my number one recommendation when it comes to a crib/bassinet/changing table for a new baby.
Editor's Note: I co-slept with my last two babies most of their lives, but during that first month or two, when they are still SO small, I used a bassinet on a pack and play or a co-sleeper like this one next to my bed. Make sure to research how to co-sleep safely if you choose this option.
12. Quilted Pack N' Play Sheets
If you're gonna go with a Pack 'n Play for baby's bed of choice, quilted sheets are a must-have.
Well, maybe not a must-have, but at the very least, a nice-to-have.
Unfortunately, Pack 'n Play mattresses aren't super comfortable. And blankets aren't recommended for baby's sleep space at any point during the first year.
Yes, they sell regular Pack 'n Play sheets, and these work just fine.
But, quilted Pack n' Play sheets are much more comfortable – and the cost difference is negligible.
Trust me on this one. If you decide to add a Pack 'n Play to your registry, don't skip the quilted sheets.
13. Baby Gowns
If you're having a shower (virtual or in-person), you're likely going to get lots of baby clothes and pajamas.
However, gowns aren't always something people think to get moms-to-be.
Many moms don't even know what they are. I didn't for my first two. It wasn't until baby number three that I discovered miraculous pieces of clothing called baby gowns.
Why these are so awesome – they make nighttime diaper changes a breeze. They are way easier than footie pajamas with snaps or zippers.
Easily layered, they work for any time of year.
These gems are bomb.dot.com for baby's first few months.
Related: 15 Clever Baby Clothes Storage Ideas for Small Spaces
14. Swaddle Blankets
Ahh…swaddle blankets – a staple for every mom.
Nowadays, these come in so many styles it'll make your head spin.
The thing is, newer isn't always better. In this case, classic works.
My favorite swaddle blankets, by far, are the muslin ones by aden+anais.
These are lightweight enough for summer and work well double-layered in the winter.
And they're huge.
And soooooo pretty.
These blankets are multi-use too. They work great as car seat canopies, nursing covers, impromptu changing pads, and burp cloths for spitty babies.
15. Sound Machine
My kiddos have always used some sort of sound machine to help them fall asleep.
With my first, we had one of those adorable heartbeat bears that attached to a crib bar. It was great. We loved it. We hated having to replace the batteries so often though.
When my second was born, my mom bought us a Dohm Sound Machine and it's lasted forever (and still going strong!).
It blends in with our decor and is easy to operate with a simple on/off switch – no complicated settings.
You can also use an app on your phone, which works great while you're room-sharing. But you'll want some sort of machine once you move your little one into their own space.
Fans also work great for this purpose, along with keeping the room cool (and reducing the risk of SIDS).
Related: 10 Must-Read Baby Registry Tips for First-Time Parents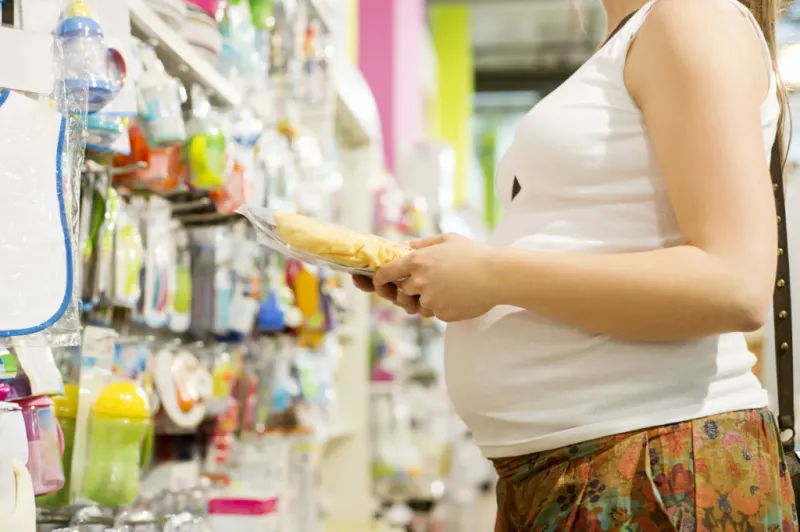 Don't Stress Too Much About The Whole "Minimalist" Thing
Remember, whatever works for you, works.
As long as your baby has their basic needs met, that's all that really matters.
Having more stuff often means more work – after all, you'll need to manage, clean and store all that baby stuff it later on.
Minimalism is akin to freedom – keeping only what you need and what truly brings you joy (a la Marie Kondo). That's going to be different for every mom.
Buy and keep things that add to your life, not take away from it.
In the end, you do you. You are mama and you know best. You make the final call on what to put on your registry, and what to leave off.
Trust your mama gut. Learn as you go. And know it will all be okay.
We hope this list proves helpful and offers a solid start to your baby registry planning – and gives you the must-haves without all the fluff.
Help a mom-to-be out by sharing this post on social media!
If you think we missed something important for a minimalist baby registry, let us know in the comments below.
Related: 21 Things NOT to Put on Your Baby Registry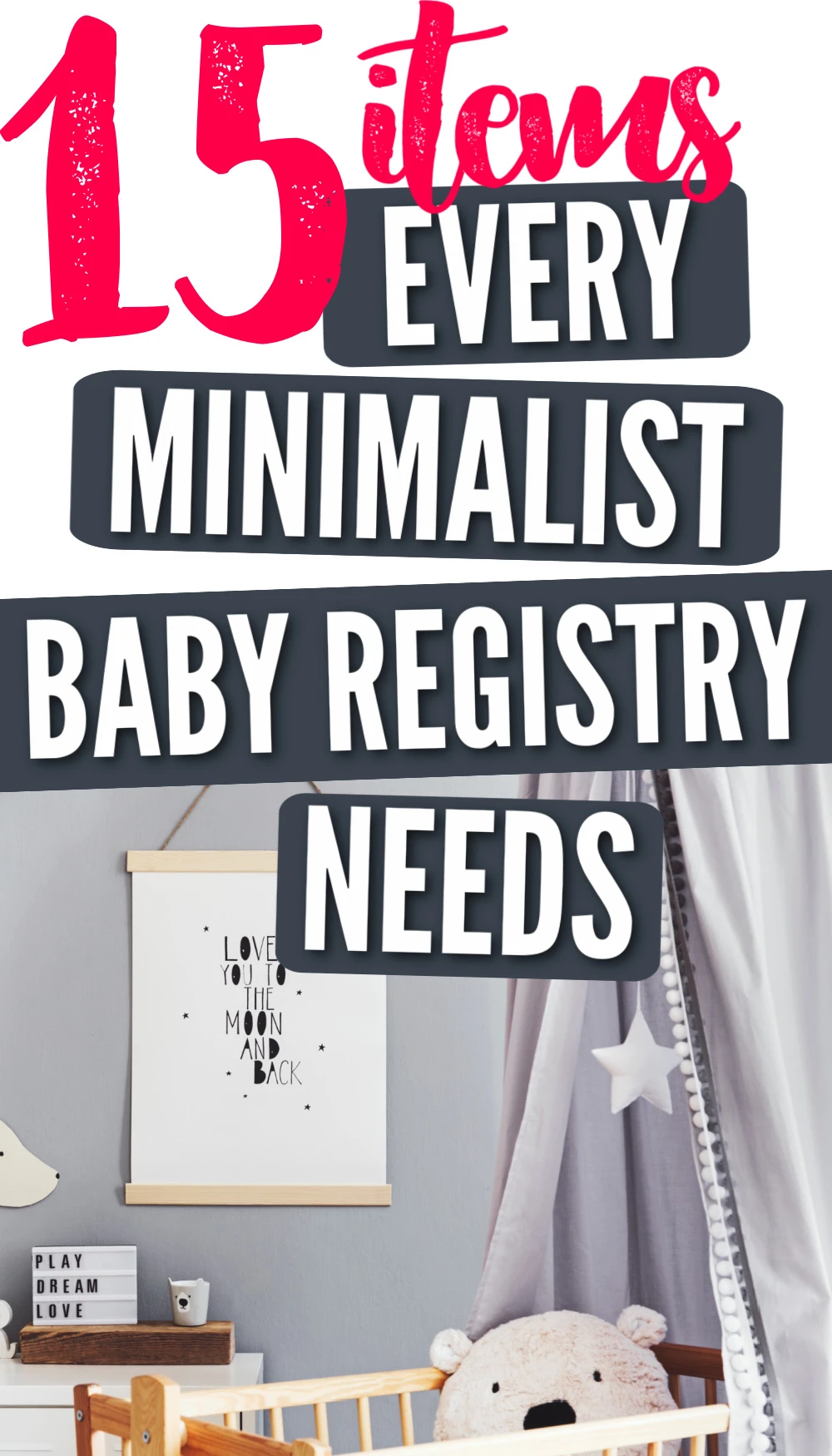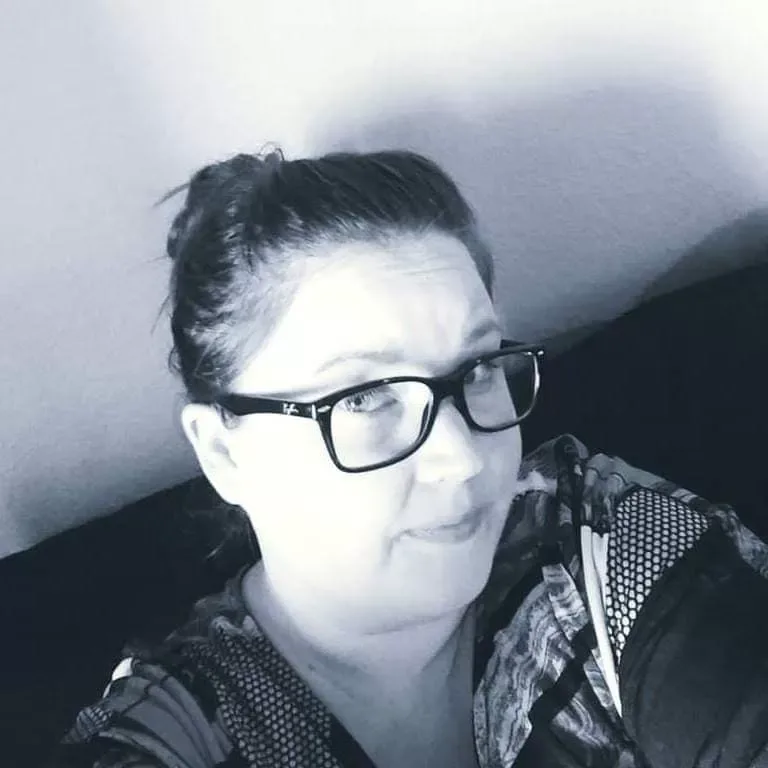 Amy is a freelance writer and blogger who homeschools her tribe of tiny humans while pursuing her lifelong dream of becoming a published author. She is fueled by coffee and the desire to do ALL. THE. THINGS. She has the attention span of a squirrel, though somehow manages to make it through each day with everyone fed and happy (well, mostly happy! Ha!) while striving to make every tomorrow better than the last. You can hear more of what she has to say over at Real Talk with Amy, where she blogs about all things motherhood.