Inside: There's a million and one posts about what to put on your baby registry. But what about what NOT to put on a baby registry? Save your baby registry for things you actually need – and leave these 21 non-essential baby items OFF the list.
Expecting a baby is one of the most magical experiences a woman will ever have. And as a first-time mama, there's something inside us that kicks in and just wants to be as prepared as possible.
We want to have everything perfect, ready, and waiting for that sweet newborn's arrival.
Among the other things you want to make sure you check off your to-do list during the first trimester, creating a baby registry is not far behind.
When you start your baby registry things really start to feel REAL. Plus, it's just plain fun!
I'm sure you've been googling and looking at Pinterest, getting ideas for what you need to put on your registry.
And for sure, there are certain baby items that are absolutes.
However, a LOT of things on those baby registry lists…I'll put it bluntly: they are just a waste of money.
Seasoned mamas can quickly tell you what things you definitely need on that baby registry – and what things you definitely DO NOT.
As a mom of twins, I had my hands full (literally) when my sons were born. And trust me, I wanted to have all my bases covered before my boys arrived. But once they were here, I had quite a few things hanging around our small house that I really had no use for.
Some mama-guilt kicked in, and I tried to use some of those non-essentials. But to be honest, they took up valuable real estate on my baby registry that could have been steering people to more useful items.
Today, let me offer a little bit of help. The items you see below are things you can leave off your registry.
Now, that doesn't mean you won't EVER need them (well, some you definitely won't, lol), but it's more likely than not that these are things you can do without.
If you do end up needing or wanting it, you can always make a purchase after your baby arrives, with the zillion gift cards you're sure to get.
Here's what you don't need to put on your registry.
Related: Minimalist Baby Registry Basics – Skip the Clutter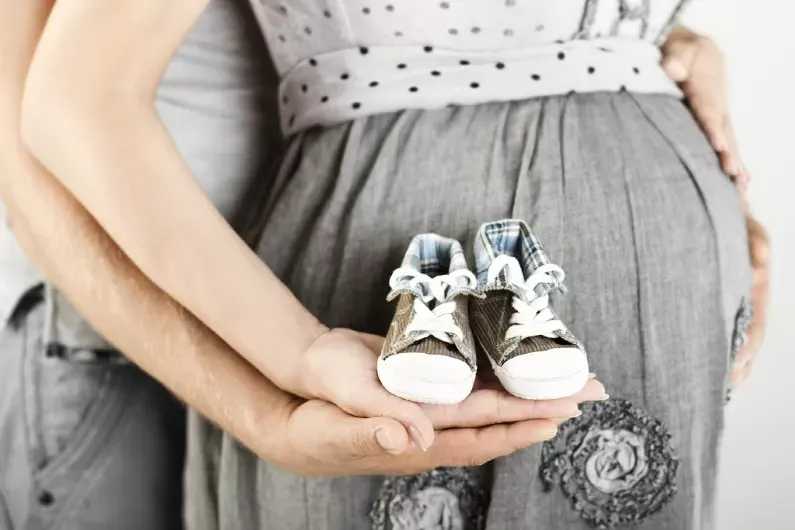 21 Things NOT to Put On Your Baby Registry
THIS POST PROBABLY CONTAINS AFFILIATE LINKS. AS AN AMAZON ASSOCIATE, I EARN FROM QUALIFYING PURCHASES. YOU CAN READ OUR FULL DISCLOSURE POLICY HERE.
Haven't started your registry yet? After the demise of Babies R' Us (may they rest in peace), Amazon seems to be the most popular choice for baby registries these days because: free one day Prime shipping, of course.

Also, did you know they let you add baby registry items from ANY website?

Get started HERE and get a free welcome box of goodies!
1. Wipe Warmer
I know, the idea of not waking up your baby in the middle of the night while changing him or her sounds amazing, but it's not that realistic unless your baby is a deep sleeper.
Often, wipe warmers dry out the wipes (or worse, are a breeding ground for mold and bacteria), and you end up wasting them.
2. Changing Table
This is a piece of furniture that will have little use once your child is out of the diaper stage.
All you really need is a changing pad and cover that you can put on top of a dresser.
3. Baby Toys
As a newborn, there aren't a lot of toys your baby can play with just yet. And often, people will throw in a few toys as a wishing well gift at your shower.
No need to register for them unless there's a really special one you want.
4. Stuffed Animals
The same goes for stuffed animals. People will usually buy them, anyways (I'm lookin' at you, Grandma).
No need to put them on the registry. And for safety reasons, they shouldn't be in the crib with the baby as well.
5. Baby Mittens
This is something you can buy after your baby is born, if your baby is actually having issues scratching him/herself.
Many babies don't ever have that issue (mine didn't), and in those early months, the baby is swaddled while they sleep, so it shouldn't be a problem.
6. Baby Shoes
Until your baby is walking, shoes are a waste of money!
If you want a cute pair for photos, that's fine. But they are pretty useless otherwise.
Socks, booties, or barefoot is how your little one will roll in the early days.
Save your baby registry for the useful and essential items. Pick up the cute shoes at a second-hand shop.
Related: How to Create a Baby Capsule Wardrobe (& Why You Need To)
7. Sterilizer
Seriously – in our society, with access to clean water, soap and water are all you really need.
You can also use boiling water if you need to sterilize. No need for extra equipment.
8. Bottle Warmer
Again, this is another piece of gear that will just take up space. You can fill a bowl or pot with warm water and place the bottle in for a few minutes. The microwave is safe as well.
There also is no real reason to warm a bottle if your baby will take it cold or room temperature.
Related: Minimalist Baby Essentials – The Bare Minimum You Need for Baby
9. Crib Set
My sons were swaddled and then used sleep sacks (all the way until 3 years old!), so we never needed blankets in the crib.
Blankets and top sheets can be dangerous as well, once a baby is moving around – which happens faster than you think!
Warm pajamas and a sleep sack should do the trick. Fitted crib sheets are really all you need.
10. Crib Bumpers
This one has been a no-no for a long time, but these crazy bumpers are still on the market! They can be dangerous for babies as they could end up stuck between the bumpers and the mattress, in addition to the possibility of suffocation.
If you're really worried about protecting your baby from the bars of the crib, mesh bumpers like these ones are available.
We safely used those with my twins.
11. Gender-Specific Gear
Trust me, if you know you're having a girl and you want to get a super-cute pink stroller, car seat, or swing… hold off on that.
If you suspect there will be other children in your future, a gender-neutral color would be a smarter choice!
12. Diaper Genie
A regular garbage pail with a lid will do the trick just fine!
We just kept plastic grocery bags nearby (the environment, I know), wrapped the dirty diapers, and threw them out in the regular house garbage pail.
If you empty the trash regularly, there is really no need for anything fancy!
Related: Should You Put Diapers On Your Baby Registry? The Pros & Cons
13. Breast Pump
Most insurance companies will give you one for free!
Be sure to check with your insurance company first before adding a breast pump to your registry.
Side Note: One thing you should NOT skip is a quality breastfeeding class! Most birth classes skimp majorly on breastfeeding instruction.

But THIS online class is SUPER affordable, plus you can take it in your jammies on your couch with a pint of Ben & Jerry's. Can't get better than that, amirite?

Check it out HERE.
14. Bathrobe
As cute as it is, a robe really is useless. Your child is NOT going to be lounging on the couch in his or her robe after a bath, nor will he or she be wearing it around the house all day!
Your baby is going to go straight from towel to PJs. We were given robes, and we didn't use them even once.
15. Baby Clothes
You will automatically get clothes. I'm 100% positive about that.
You can leave them off the registry.
And a little pro tip about clothes… skip the pajamas with buttons and snaps! Zippers are easiest, especially when you're changing diapers in the dark.
16. Baby Proofing Gear
Until your child is mobile, you do not need to baby-proof. And baby-proofing comes in stages.
It's something where you really won't know what you need until you need it. Your needs will also change when you move homes – stairs, no stairs, outlets exposed or mostly behind furniture.
You could end up with extra baby-proofing gear that wasn't necessary for your child, and who needs that?
17. Special Baby Clothes Detergent
Chances are, you'll be doing the baby laundry with the family laundry.
You really don't need special detergent just for the baby; just be sure you are using a detergent that is safe for the WHOLE family.
18. Owlet Smart Sock
If you haven't heard of them, owlet monitors wrap around your baby's foot and supposedly monitor oxygen levels and heart beat, among other things. In an age of fear-based parenting, their popularity has sky-rocketed.
However, most pediatricians do not recommend these, and they sometimes add more fear and stress!
Once your child is born, if there is a health issue, speak to your pediatrician and follow his recommendation if this is something you need.
19. Nursery Decor
Most of the time, you'll want to start on the nursery before your baby shower. Nursery decor can be something fun for you and your spouse to pick out and choose together!
I'd recommend saving your baby registry for absolute baby essentials.
People will buy you random stuff anyways, and you want to make it clear what you truly need.
20. High Chair
This may shock you since high chairs seem to be a staple baby registry item, but we never used a high chair with twins. Not once.
In the beginning, you'll hold them while feeding.
Then, a bouncy chair with head support is often the next place for feeding.
After that, we used a booster seat with an attachable table, and we just secured them to regular kitchen chairs. That made it easy when we were going to family's homes to eat.
If you really need one down the road, you can find one that will work with your baby. IKEA sells one that is perfectly functional, plus breaks down, for $20.
21. Baby Food Storage Containers
If you'll be making your own baby food, you don't need any special storage.
A plain old ice cube tray for $1 will do the trick! (you're welcome)
Related: 10 Must-Read Baby Registry Tips for First-Time Parents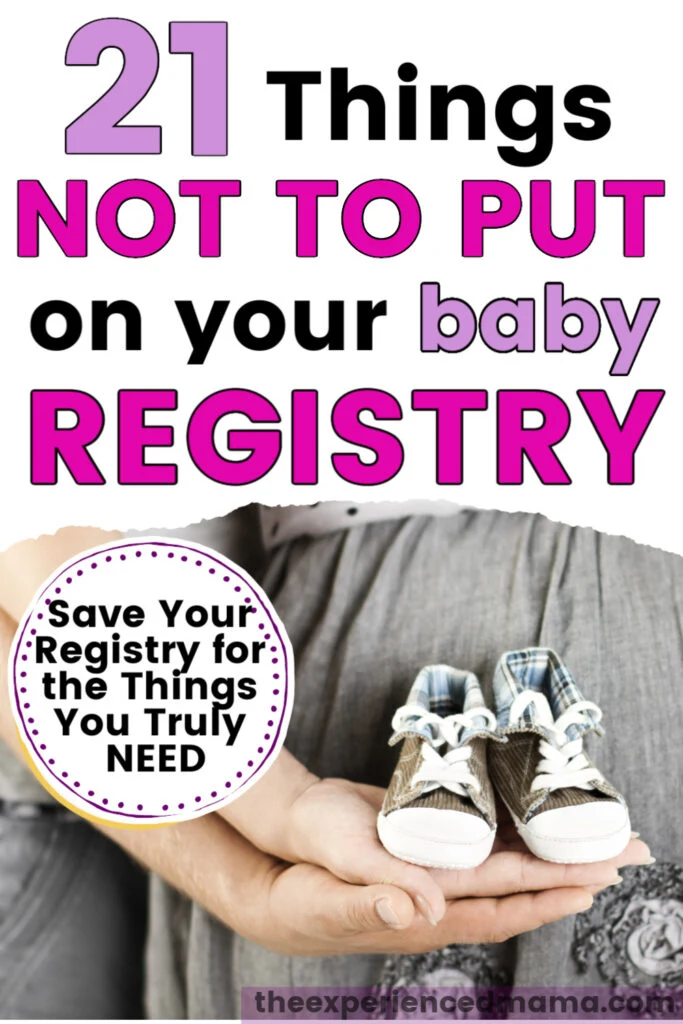 Save Your Baby Registry for the Essentials
I know it's easy to get swept up in the excitement and want all the things when you're registering for your baby.
But once you have that baby home, you'll see that certain things will make your life easier – and certain things just take up space and end up being more of an annoyance.
And, it's good to remember that you don't need everything before your baby is born!
Especially with online delivery, it's easy to purchase anything you might need once you have a better idea of how things will flow with a newborn at home
This list is a guide for items to leave off the registry, not never buy ever – it's OK to skip, wait, or use the gift cards later on if you decide you really want any of these items!
Use your registry to help friends and family give you what you REALLY want and need to make those first days and months with your baby something special.
Read Next: 30 Things You Need to Do BEFORE Your Baby is Born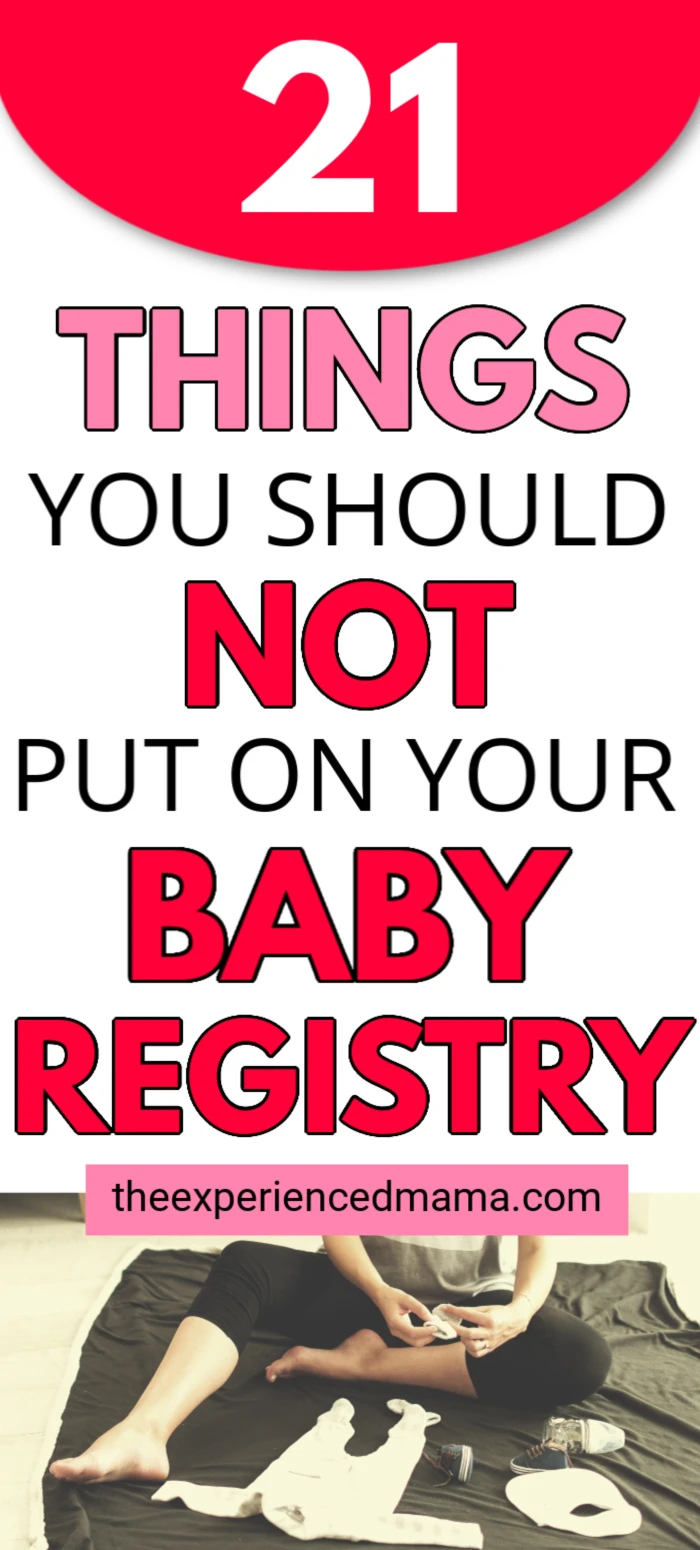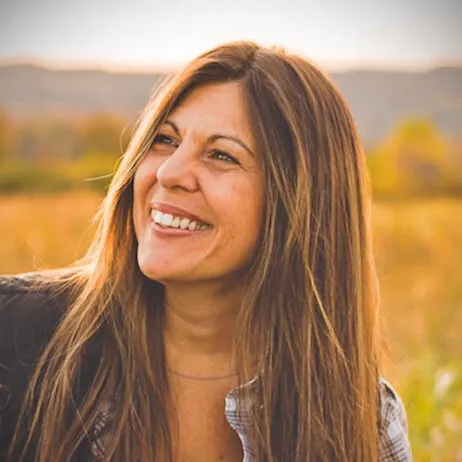 Kate is a former high school English teacher and current SAHM to her 5-year-old twin boys. A lifetime New Yorker recently transplanted in Tennessee, she keeps busy by learning her new way of life in the South, doing home decor and DIY projects, blogging at A Hundred Affections, substitute teaching, and figuring out how to survive in a house outnumbered by boys. And she loves Jesus very much.