Inside: Is morning sickness kicking your butt? Try these best natural ways to stop pregnancy nausea in its tracks – from a mom who used them successfully to stop throwing up all day (and night).
Ah, morning sickness. My arch nemesis.
I would never wish morning sickness upon even my worst enemy. It totally blows.
Friend, I am so sorry that you are feeling sick! But there's hope.
These are all natural and easy at-home remedies for pregnancy nausea that I finally found after the traditional natural methods for helping with morning sickness didn't work for me. I'm lookin' at you, Sea Bands (more on that in a bit).
I needed the pregnancy nausea to stop – like, yesterday. Here's what I used to stop feeling nauseous all the time.
Related: 10 Tips for Surviving the First Trimester (from a mom of 5)
My Personal Experience with Pregnancy Nausea
Girl – I get it. You're feeling so darn sick and all you want is for this morning sickness to go away.
You will try – and probably have already tried – anything that will help. I, too, searched high and low for tips to get rid of morning sickness.
(Which, by the way, can last all day long!)
Pregnancy nausea knocked me on my butt for a solid 3 months. I don't even remember the first three months of my first pregnancy because I was so out of it.
This is the list of tips that worked for me. I hope they help you, but honestly every pregnant woman is SO different.
What works for one mama will not work for another.
For example, I read over and over that Seabands work well for relieving morning sickness. So, I grabbed some puke bags for the car ride and hurried over to the CVS to buy myself a pair.
After I got in the car, I put the bands on and waited for that blessed relief.
And I waited. And waited.
A few days later, I thought I had figured out why they weren't working. I had never tried applying more pressure into the specific points on my wrists like the instructions say to do.
It was quite the scene.
Me, laying on the bathroom floor crying because I had just thrown up for the millionth time with the bands on… AND with bruises on my wrists from pressing WAY too hard.
Friend, do what works for you.
Related: 8 Natural Ways to Deal with Back Pain During Pregnancy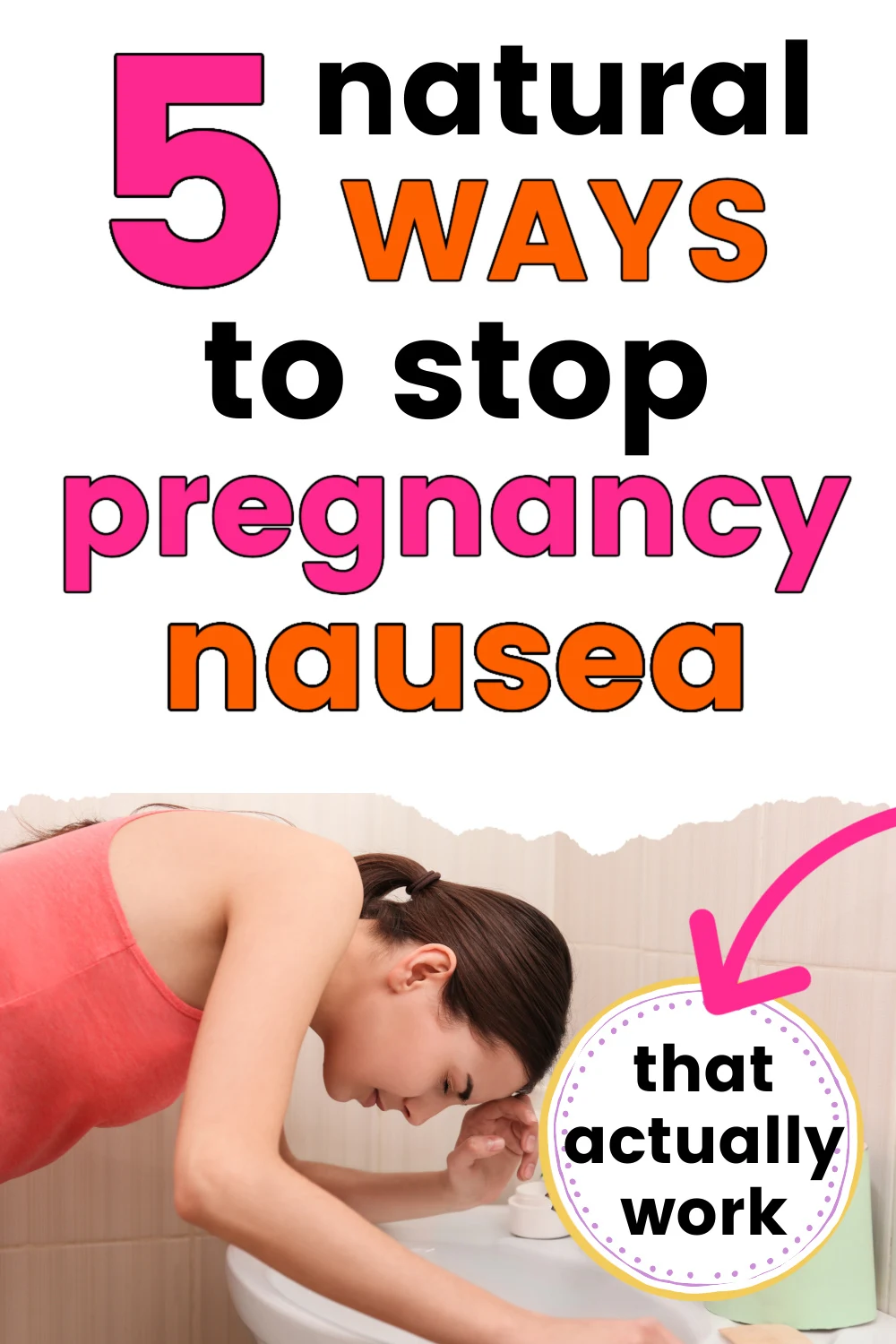 5 Natural Ways to Stop Pregnancy Nausea
This is the list of things that actually worked for me.
I'll throw in a bonus one at the end that I came up with in conjunction with my midwife, that may or may not be considered "natural".
1. Eat every 1.5 hours, like clockwork.
I read countless times to eat small meals frequently- and I was! Nonetheless, I was still vomiting.
But I learned that I was still not eating frequently enough and not small enough portions.
Chevah the Midwife explains why we experience pregnancy nausea in the first place, and how to deal with it.
Watch below or click here.
A few key takeaways if you couldn't watch the whole video:
Always combine protein with a complex carbohydrate. (Example: cheese and crackers)
During pregnancy, hunger feels like sickness. The more hungry you are, the sicker you will feel. You won't feel like eating but you HAVE to eat to fuel your body.
Keeping your blood sugar levels even is KEY!
Set a timer to eat every 1-1.5 hours. It seems ridiculous but it will help you so much!
Eat before you get out of bed. Eating even one cracker before you move will give you enough of a blood sugar boost to get up.
If you haven't watched the video yet, stop now and go watch it. This video taught me the one thing that helped me the most!
2. Use food to fight pregnancy nausea when it hits.
This tips sounds the same as tip #1, but it's slightly different.
Eat, eat, eat. As soon as you start feeling sick, EAT!
Keep a granola bar on your bedside table for middle of the night pregnancy nausea.
You ate 45 minutes ago? Doesn't matter. Eat again!
Nothing sounds appetizing but it has been 1.5 hours? Eat something bland that has carbs and fats.
I'm telling you – this has been my greatest key to success in stopping pregnancy nausea. Stay ahead of the sick feelings by eating as soon as you feel a little tinge of nausea. It really does help!!
Quick Tip: Eat slower. Stop when you think you need to. Tiny snacks and meals might be all that you can handle right now.

I remember in my first pregnancy, I would have literally 4-5 bites of something and be done. If I ate past my new max fill line, it would all come back up.
My go-to foods for pregnancy nausea:
3. Stay hydrated.
Nothing is worse for nausea than dehydration. Consistently eating is important but staying hydrated is vital.
If you can't keep any liquids down, call your medical provider right away.
Drink plenty (ten 8oz glasses) of water every day. Get yourself a big jug like this one with a straw, and take small sips all day.
Don't guzzle – unless you want it to come back up.
Here are some ideas of other things to drink:
Fermented drinks like Kefir and kombucha (as long as the smell doesn't make you throw up). This was the biggest help to me during my second pregnancy. You wouldn't guess that sour pungent drinks like kombucha would help with pregnancy nausea but it worked every time!
Trim Healthy Mama's Good Girl Moonshine (or one of these tantalizing variations of the original) features both apple cider vinegar and ginger to kick nausea to the curb.
Ginger tea, or ground ginger in smoothies, is amazing for getting rid of nausea. (THM ginger trimmaccinos saved me during my second pregnancy – the protein, fats, and ginger in this drink soothed my tummy like no other.)
Coconut water (especially delicious in this natural electrolyte drink)
Pregnancy teas like this one
Peppermint tea, a natural nausea-reducer
Chamomille tea soothes an upset tummy, calms an anxious heart and is very mild in flavor. So, it is one of my favorites for nausea.
Bone Broth is a very nourishing and healing thing to sip on. Bonus points if you buy organic!
4. Use visualization techniques to stop pregnancy nausea.
Unfortunately, you most likely will not be able to truly get rid of morning sickness. Nature will just have to run its course.
Hopefully, the tips I've given you so far will help you to get some relief. If nothing else seems to work, have hope. I know that this tip will help you tremendously!
When you're feeling overwhelmed with nausea, visualize things in a different way.
Imagine you are in a different place, doing something different and feeling better.
At first, this may be hard to do. But, with practice, you will find that you can actually relieve some of your discomfort with visualization techniques.
Personally, since I am a Christian, I used Psalm 23 as my guide. I would imagine myself lying down in soft cool grass by a stream. Then, I would reach over and watch the water run over my fingers.
(I hope you're still with me- I promise this isn't voo-doo magic!)
I would imagine how cool the water would feel. Then, I would visualize myself cupping some water and drinking the fresh stream water.
Find your imaginary, happy and quiet place.
If you're a believer, look through the Psalms for inspiration! Pray that God would give you a helpful and powerful image to hold onto.
You Might Also Like: 7 Practical Tips for When You Hate Your Body During Pregnancy
5. Diffuse essentials oils for pregnancy nausea relief.
Diffuse these oils when you start to feel nauseous. Even better, you put a drop on a pair of super cute diffuser earrings like these.
These are the essential oils that kept pregnancy nausea at bay for me:
Lemon
Ginger
Orange
Grapefruit (my personal favorite for pregnancy nausea)
Peppermint
DiGize (a YL blend)
You can also try using a roller bottle with a few drops of the oils diluted in a carrier oil like grapeseed oil. Create your diluted mixture in a roller bottle, and roll onto wrists and neck.
Related: 14 Essentials for Your First Trimester Survival Kit
Bonus Tip: Talk to your provider about additional supplements.
Please Note: I am not a physician. At Growing Serendipty, we offer personal advice and share our own experiences, and this advice and experience should never be taken as medical direction.

All medical decisions should be made in conjunction with your personal physician.
My midwife recommended specific supplements to take together when I couldn't stop the cycle of vomiting. There were a few times that I couldn't seem to "catch up" on hydration and eating enough before vomiting again.
Those supplements helped my body to take a break from vomiting and reset.
If that sounds like you, reach out to your provider about over the counter supplements you can take to help.
Note: I never ended up needing this helpful aide during my second pregnancy. As soon as I would start feeling yucky, I would immediately eat or drink something. It worked like a charm!
You Might Also Like: How to Dress During Pregnancy Without Maternity Clothes
How Do I Make Pregnancy Nausea Go Away for Good?
As I said earlier, you can't truly get rid of morning sickness. You can treat morning sickness and decrease your nausea.
But sadly, you won't be able to actually get rid of it.
Hopefully, your nausea will subside around 12 weeks as it does for most women.
Personally, my pregnancy nausea was the absolute worst at 11 weeks, and it actually went away closer to 16 weeks.
During my second pregnancy, it was on and off throughout each day until about 10 weeks.
Will Pregnancy Nausea Hurt My Baby?
Pregnancy nausea will not hurt your baby! If anything, morning sickness can indicate that your pregnancy hormones are very strong… so, your baby is strong!
Your baby will take everything that they need from your body.
On the other hand, Hyperemesis Gravidarum can be harmful to both you and baby. Contact your medical provider if the following are true for you:
Your morning sickness is still going strong in your 4th month of pregnancy.
Lost more than 2 pounds.
Vomit is brown or has blood in it.
You're vomiting more than 3 times a day and can't keep food or fluids down.
Definitely call if your heart is beating faster than usual.
If you're tired, confused or dazed.
Signs of dehydration are present: no urination, dry mouth, cracked lips, no tears when crying, etc.
More resources on morning sickness and Hyperemesis Gravidarum can be found HERE.
The Last Thing You Need to Know About Pregnancy Nausea & Morning Sickness
Hear me loud and clear – feeling like crap all the time, throwing up and all, you are enough. It is okay that you feel puny right now.
Let me say it again! Sister, YOU ARE ENOUGH!
I cannot tell you how ashamed I felt for feeling so weak. Seriously, I felt worthless.
I couldn't do any of my normal tasks around the house, I was barely able to attend church and I definitely wasn't a good employee at my current job.
But, guess what? I was still enough.
Mama, you are more than what you do. And, you are strong! In our go-go-go culture, it takes a lot of strength to stop and rest.
Ask God to give you His strength during this time.
But he said to me, "My grace is sufficient for you, for my power is made perfect in weakness." Therefore I will boast all the more gladly of my weaknesses, so that the power of Christ may rest upon me. For the sake of Christ, then, I am content with weaknesses, insults, hardships, persecutions, and calamities. For when I am weak, then I am strong.

2 Corinthians 12:9-10
You've got this, mama. Morning sickness won't last forever. Hang in there!
Read Next: 20 Things to Check Off Your Early Pregnancy To-Do List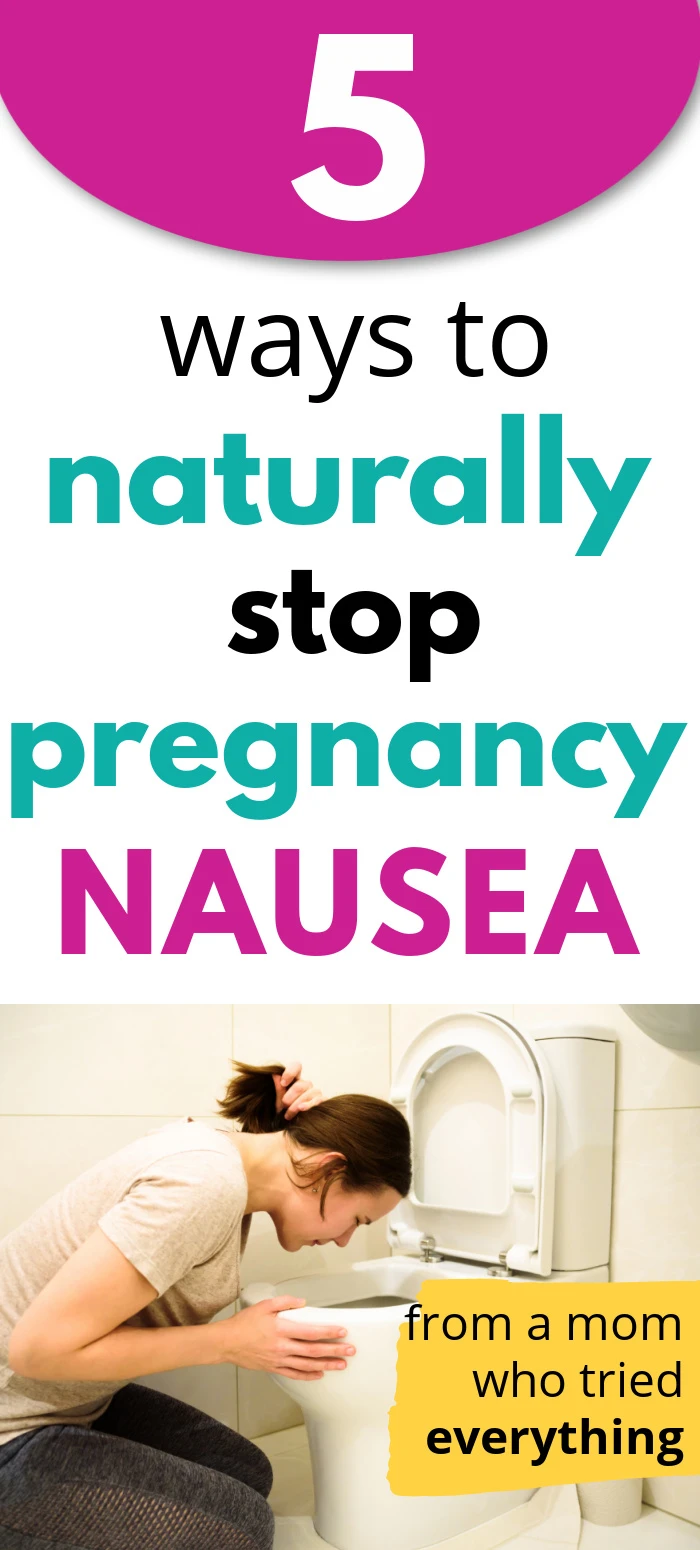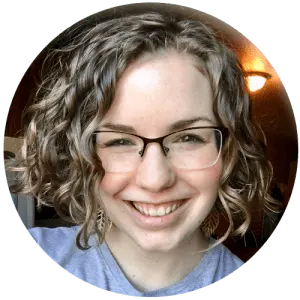 Kenzie lives with her husband and daughter in beautiful Lancaster County, Pennsylvania. She's wrestled with infertility, survived a miscarriage, and is overjoyed to finally be a mama to her sweet baby girl she thought she'd never have. She especially loves helping moms who have had miscarriages find hope after loss.