Inside: Do dads get push presents – really? Well in 2021, they do! Get 30 ideas for push presents for dad to show him your appreciation for supporting you throughout your pregnancy.
Push presents for dads… sounds something like an oxymoron, doesn't it? But it's a thing, and it's not as out there as it sounds.
While a dad doesn't technically "push," he probably has been invested in all the things relating to the arrival of his new child for the past 9 months (especially if it's his first child).
While some may argue that mama is doing all the heavy lifting here, it doesn't take away from the emotional load Dad has been carrying, right along with mom.
And in a different way, he probably realizes what the coming of this child will mean, and all of his protective, papa-bear instincts are getting fired up and ready to go.
Men often see themselves as the place where the buck stops when it comes to their families, and they are no less invested than moms, even though they haven't physically carried a baby.
If you're here, you probably don't need convincing of all this. You're thinking, 'Just give me the gift ideas, please!"
Ha ha, I hear you, so here they are. Here are 30 gift ideas for new dads… choose to call it a push present or not, but it's just really just a caring and thoughtful gesture to show Dad how important he is to you, to the whole pregnancy and birth process.
(But if you decided to go with the official push present title and you're wondering when push presents are typically given, they are usually given right before or right after baby arrives.)
There are push gift ideas for dad that can fit in all kinds of budgets, to suit every dad personality. Let's go.
Related: 20 Best Push Presents for Mom in 2021
31 Best Push Presents for Dad
THIS POST PROBABLY CONTAINS AFFILIATE LINKS. AS AN AMAZON ASSOCIATE, I EARN FROM QUALIFYING PURCHASES. YOU CAN READ OUR FULL DISCLOSURE POLICY HERE.
Ranging from personalized, thoughtful push presents to more practical gift ideas, you are sure to find the perfect gift on this list!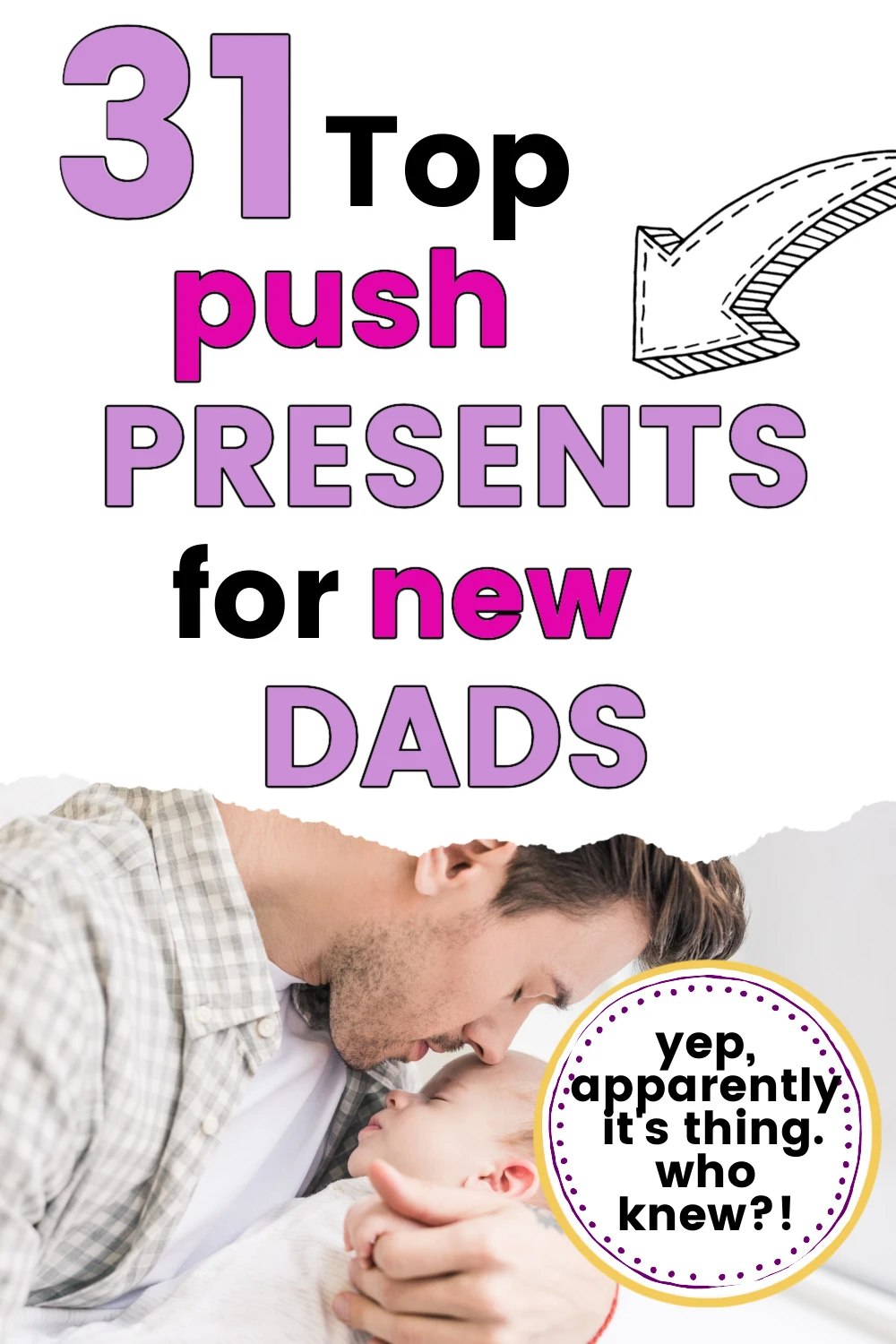 1. Newspaper from the Day of Baby's Birth
This is a sweet and inexpensive gift. However, it will be so fun to look back on years from now and see newsworthy events that took place on the big day – in addition the birth of your child.
You could even frame the front page later on, or put it in a baby's first year keepsake book later on.
2. Dad's First Picture with Baby, Framed
A special frame holding a photo that captures those first few moments and days with his newborn child will truly be a treasured keepsake.
3. Ancestry.com Subscription
Chances are, there's a whole lot of ancestral history that dad is not yet aware of.
This is a great time to dig into family history so he can pass on all these inherited gems to his new child. Ancestry.com is the most popular way to get the job done.
4. Engraved Watch
If your man is a watch-wearer, a new watch with a special engraving related to becoming a dad is definitely a meaningful gift idea.
5. Phone Docking Station & Organizer
Did I mention that new baby brain is rough for dads, too? Help him stay organized with this wooden phone docking station that keeps everything else organized too! There's hooks and spots for:
a watch
rings
keys
pens
wallet
glasses
Give him one place to keep it all, and hopefully not lose all the things.
6. A "Dad" Coffee Mug, Personalized or Not
What new dad won't smile inside when sipping coffee from a dad mug?!?
Every new dad who drinks hot beverages needs some kind of dad mug. There are a bazillion great options on Amazon, from THIS classic "Best Dad Ever" mug to a hilarious "at least you didn't have ugly children" mug.
8. Leather Dad Keychain
This is something Dad will always have with him while he's away from home… a sweet reminder of his newest love.
9. Jogging Stroller
If Dad likes to run or do some 'off-terrain' walking, a jogging stroller is a must-have! It's not just for moms.
Plus, it gives him the incentive to take baby out for a walk or run.
Bonus: You get some alone time. Who says it can't be a joint push present of sorts?
Editor's Note: We've had a few different running strollers over the years, and none compared to the BOB stroller. Definitely worth the price tag in our opinion with great resale value as long as you take care of it!
10. Bike Wagon for Baby
This is a great way to keep up with a fun activity you and your spouse may have enjoyed before your world turned upside down!
Purchase a bike wagon for Dad, and let him do the heavy riding. Keep in mind, however, that bike wagons aren't safe to use until baby gets a little bit older.
11. His Own Baby Carrier
This is a great way to get Dad involved in the baby-wearing.
They make many kinds of carriers that are a little more masculine but perfectly suited to keep the baby close to him.
Editor's Note: My husband always preferred the Baby Bjorn in pure black. He always insisted on facing our kiddos toward the front as baby was old enough to do so (my carrier of choice the Ergo didn't have this option). You can find the Baby Bjorn HERE.
12. Manly Diaper Bag
As dad will be in on the outings and maybe even doing a few of them solo, a Dad Diaper Bag or backpack that doesn't look like a mommy purse will be perfect for him.
13. Selfie Stick Tripod
There will certainly be many adventures for the new family of three.
The selfie stick tripod is ideal for documenting them, making sure the entire trio is represented.
14. Dad Hoodie
A hoodie is another piece in the Dad uniform that keeps him warm and announces to the world how proud he is of his newest and most important role.
15. Dad T-Shirt & Matching Baby Onesie
There's nothing sweeter than seeing a new dad in a new dad T-shirt.
Even cuter if there's a matching onesie for his new sidekick to wear along with him.
16. Matching Sports Fans Shirts
If Dad is a sports fan, matching sports paraphernalia with his favorite team is a no-brainer.
This is definitely the push gift for him.
17. Kangaroo Shirt
A Kangaroo shirt another endearing way for dad and baby to bond!
Sure, he couldn't carry the baby inside his belly for 9 months, but now he can carry the baby on the outside, in his 'pouch,' super close and cuddly.
18. Special Blanket for Dad & Baby
There are sure to be special bonding times taking place while feeding, napping, and rocking together.
A blanket that's 'theirs' solidifies the ritual of those sweet one-on-one moments.
19. New Dad Survival Kit
While some of the items in THIS new dad survival kit may be a little more fun than functional, it's a super cute idea to bring some humor into what could be some chaotic days to come.
20. Outdoor Slippers
For sure, Dad is going to be sent out on all kinds of last-minute emergency errands day and night… diapers, formula, take-out, Starbucks…
These slippers just make the process a little bit easier.
21. Monthly Coffee Subscription
So, you're both lacking in sleep. But, if your guy is anything like mine, he is somehow even more sluggish and tired than I am. Maybe dads just can't handle sleep deprivation as well as moms?
The guy just needs some good coffee. I think this is a really thoughtful and fun gift idea for new or expecting dads!
You can get coffee subscription box ideas HERE, or you could just add his favorite coffee to your Amazon Subscribe & Save so you never run out.
Editor's Note: How do new parents survive without coffee?! I get six precious bags of Starbucks whole bean coffee (Veranda blend) delivered to my door every month.

These are much cheaper than whole bean pounds at Starbucks, and you don't even need to leave the house to get them. Check them out HERE.
22. Latest & Greatest Coffee Brewing Apparatus
Speaking of coffee, does your current coffee brewing apparatus leaves a lot to be desired, now is the perfect time to upgrade (I told you – nothing wrong with a joint push present, right?).
An older version of THIS coffee pot was my favorite for years, with an insulated carafe and automatic timer, or you could switch to a French press for when you just need a single cup and don't want that coffee sitting on a burner forever.
Or if he's a latte addict and you really want to say, "I love you," spring for a decent espresso machine.
23. Lounge Pants
Chances are that Dad is going to be spending lots of cozy time at home with his new baby during those first few months.
And one of the key lessons of 2020? Comfy lounge pants when you're stuck at home are a must.
24. Neck Massager
Having a newborn in the house adds stress (even the good kind) in a whole new way.
Being able to have a massage on a moment's notice will be a lifesaver!
Editor's Note: We have THIS neck massager, and my husband loves it. He used it to combat work stress and migraines all last year.
25. Noise Maker
There will be many nights when Mom is up with the baby, but Dad still needs to get up early for work.
A noise machine can block out some of those sounds and give him the deep, uninterrupted sleep he needs.
Grab one for baby's room while you're at it. People who live without sound machines? I just don't get it: sleep.is.priceless.
Editor's Note: THIS sound machine has been a staple in our house for years. We have four (one for each room) and replace as needed. It's not often they need replacing unless we've traveled with them and not taken precautions.
26. Sound-Blocking Headphones
When Dad needs to block out sound during the day – for an important Zoom meeting or working from home – sound blocking headsets are perfect to (temporarily) block out the noise of a fussy baby.
(You might be borrowing these, too, when you need a break but dad's holding the baby while she screams like crazy.)
27. Tile Mate for Keys
A Tile Mate key tag is a super-practical survival piece for Dad. GPS tracking for your keys.
He is sure to have a million new things filling his head space. Being able to find his keys without thinking only frees up more real estate in his brain for the important stuff.
28. Dad BBQ Tools
Dad on the BBQ means less time for mom in the kitchen.
This will give him a shove in the right direction and also give him a needed breather in territory he's more familiar with.
29. Board Book for Dad & Baby
There are several new books on the market that are specifically created to be read by Dad to his baby.
Made for Me by Zach Bush is an especially sweet one. If you're looking for funny, try Your Baby's First Word Will Be Dada by Jimmy Fallon.
30. Fatherhood Book
Every new parent has soooo much to learn. Books that have helpful information as well as provide a humorous spin on all things new dad are sure to be appreciated.
Man vs Baby by Matt Coyne is a good place to start.
31. Dad Joke Book
Dads are notorious for bad jokes, right?
It's never too early to get a few of them under his belt.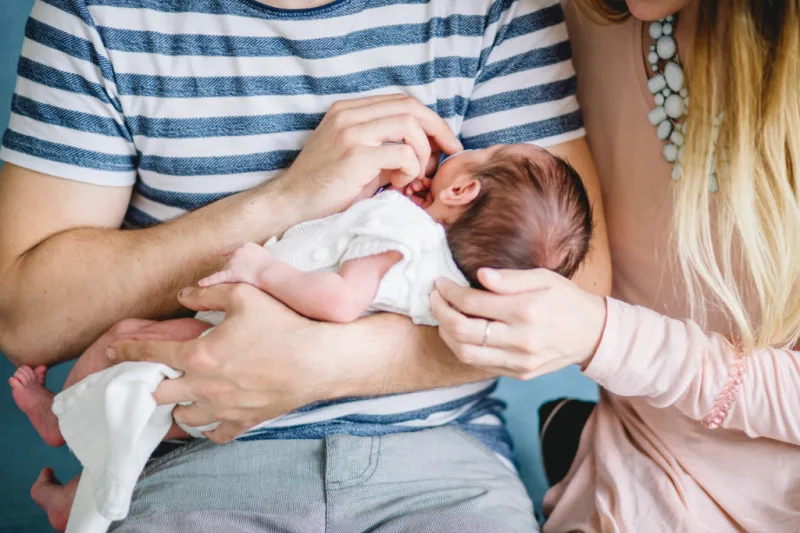 Dad is Definitely A Worthy Recipient of a "Push" Gift
It's not uncommon for a Dad to feel a little overlooked in the entire pregnancy and birth process – like his role isn't that significant. Nothing could be further from the truth.
We moms know this – but he needs to know this.
A push present for a new dad is the perfect way to show him just how important he is to the family – to both the new mom and the new baby.
With a little thought of who your man is, what makes him tick, and what makes him feel loved, one of these gifts is sure to convince him that he is someone you and your new baby absolutely cannot do without.
Any push present ideas for dads that aren't on this list? Share them with us in the comments!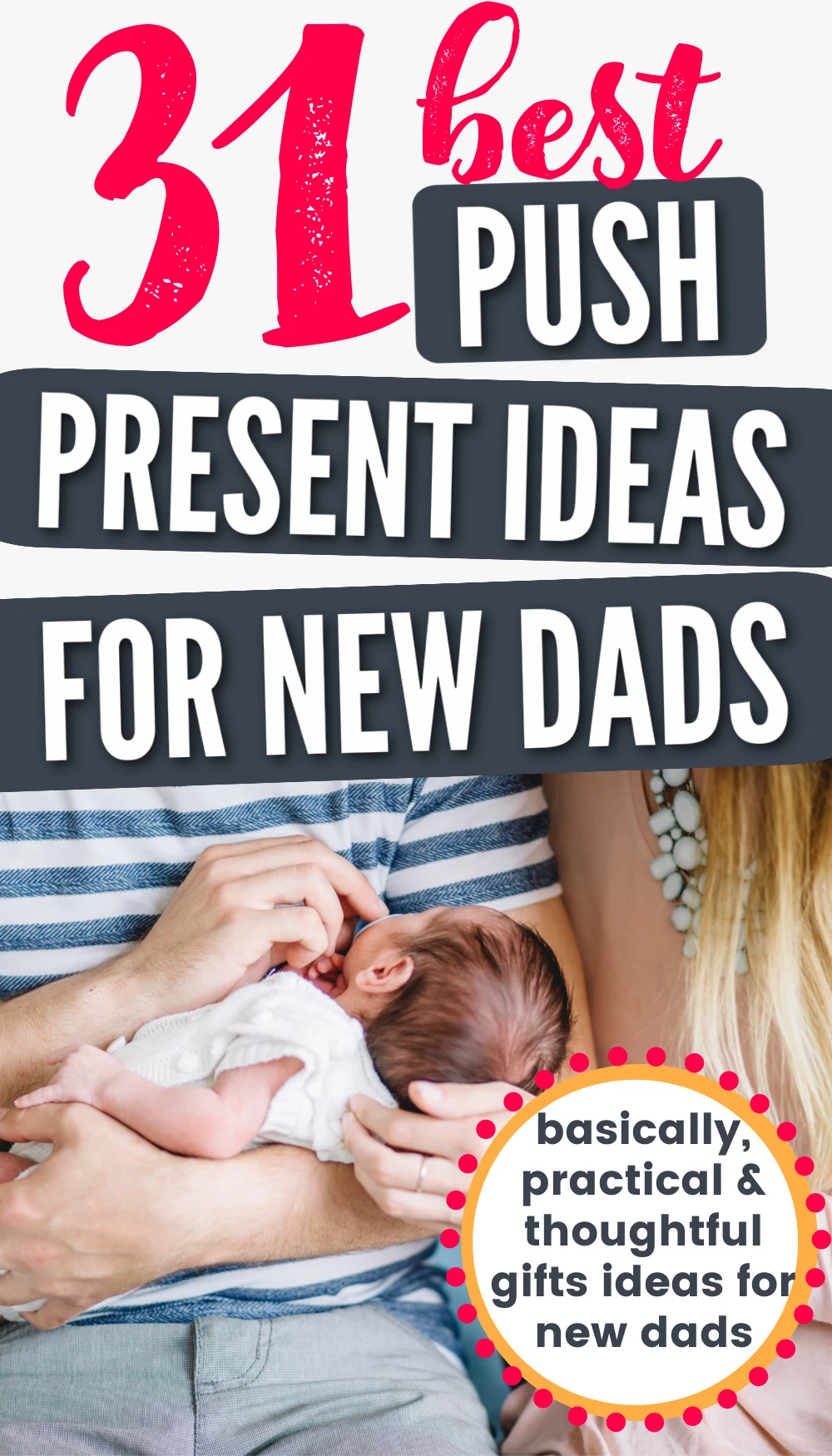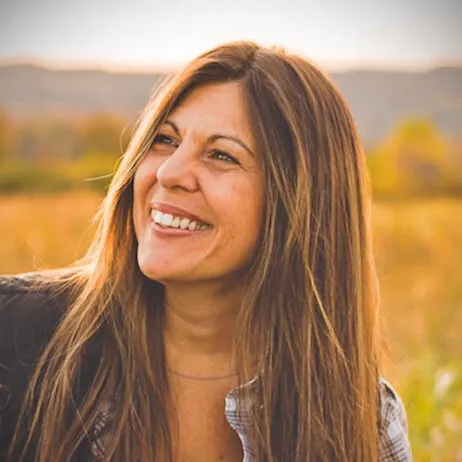 Kate is a former high school English teacher and current SAHM to her 5-year-old twin boys. A lifetime New Yorker recently transplanted in Tennessee, she keeps busy by learning her new way of life in the South, doing home decor and DIY projects, blogging at A Hundred Affections, substitute teaching, and figuring out how to survive in a house outnumbered by boys. And she loves Jesus very much.